Five Neighborhood Cocktails To Help You Savor The Summer
While people keep dropping words like September and fall, there's still plenty of summer to hold onto — especially when it comes to deliciously cold cocktails in the neighborhood. Here are a few drinks from local watering holes that will help you savor these final days of summer.
The drink: Mexican Bramble
Where to get it: Bar Chord, 1008 Cortelyou Road
What to expect: This local spot is always hopping with a killer jukebox and live bands throughout the week. When you are here check out the Mexican Bramble — a perfect combo of Illegal Mezcal Joven, simple syrup, lemon juice and served with fresh blueberries and a lemon wedge.
Price: $10
The drink: The Coca Mentha
Where to get it: The Castello Plan, 1213 Cortelyou Road
What to expect: With more of an intimate, outdoor setting in the summer, The Castello Plan is the perfect place to find a unique cocktail on Cortelyou Road — like their latest creation, the Coca Mentha. The Coca Mentha is made with fresh mint from the restaurant's garden, Tito's vodka, walnut liquor, cream, and chocolate. Be sure to sip this drool-worthy drink outside in their patio area.
Price: $11
The drink: The Big Willie Style
Where to get it: Erv's, 2122 Beekman Place
What to expect: For something a little different and south of the park be sure to check out Erv's. This local spot operates as a coffee shop during the day and turns into a bustling local bar at night. With a wide cocktail selection that features 30 drinks, you will be sure to find something you want! Try the Big Willie Style — a bourbon cocktail that features fresh strawberries, Four Roses bourbon, fresh squeezed grapefruit juice, a balsamic reduction and mint. Also, be on the lookout for the homemade tamales that are served hot and late night!
Cost: $10
The drink: Summer's Eve
Where to get it: Sycamore, 1118 Cortelyou Road
What to expect: This local drinking haunt can always be counted on for great whiskey and a great back yard area with picnic tables and chairs during the warmer months. Also be on the look out for food available through the Flatbush Food Court when you are there! With a few more weeks of summer remaining, try the appropriately named Summer's Eve. This delicious drink is made with Mitcher's American whiskey, ginger liqueur, lemon juice, and simple syrup — and is served with a lemon twist.
Cost: $13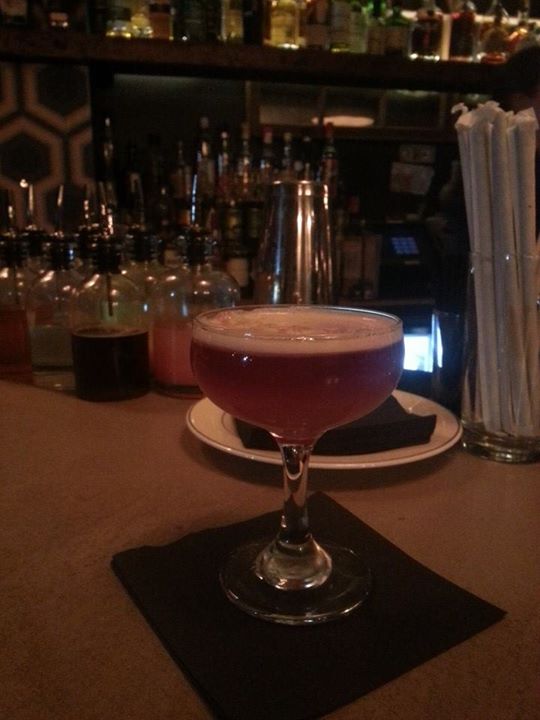 The drink: The New York Sour
Where to get it: Wheated, 905 Church Avenue
What to expect: This restaurant is serving up unique pizza combinations and interesting cocktails in the neighborhood. Keep it classy when you are there and try the New York Sour, which has a delicious mixture of fresh lemon, sugar, Wheated bourbon, and a float of red wine.
Cost: $9

What are your favorite summer cocktails to drink in the neighborhood? Let us know in the comments below!