Five-Alarm Fire Injures 12 Firefighters And Displaces 4 Families In Dyker Heights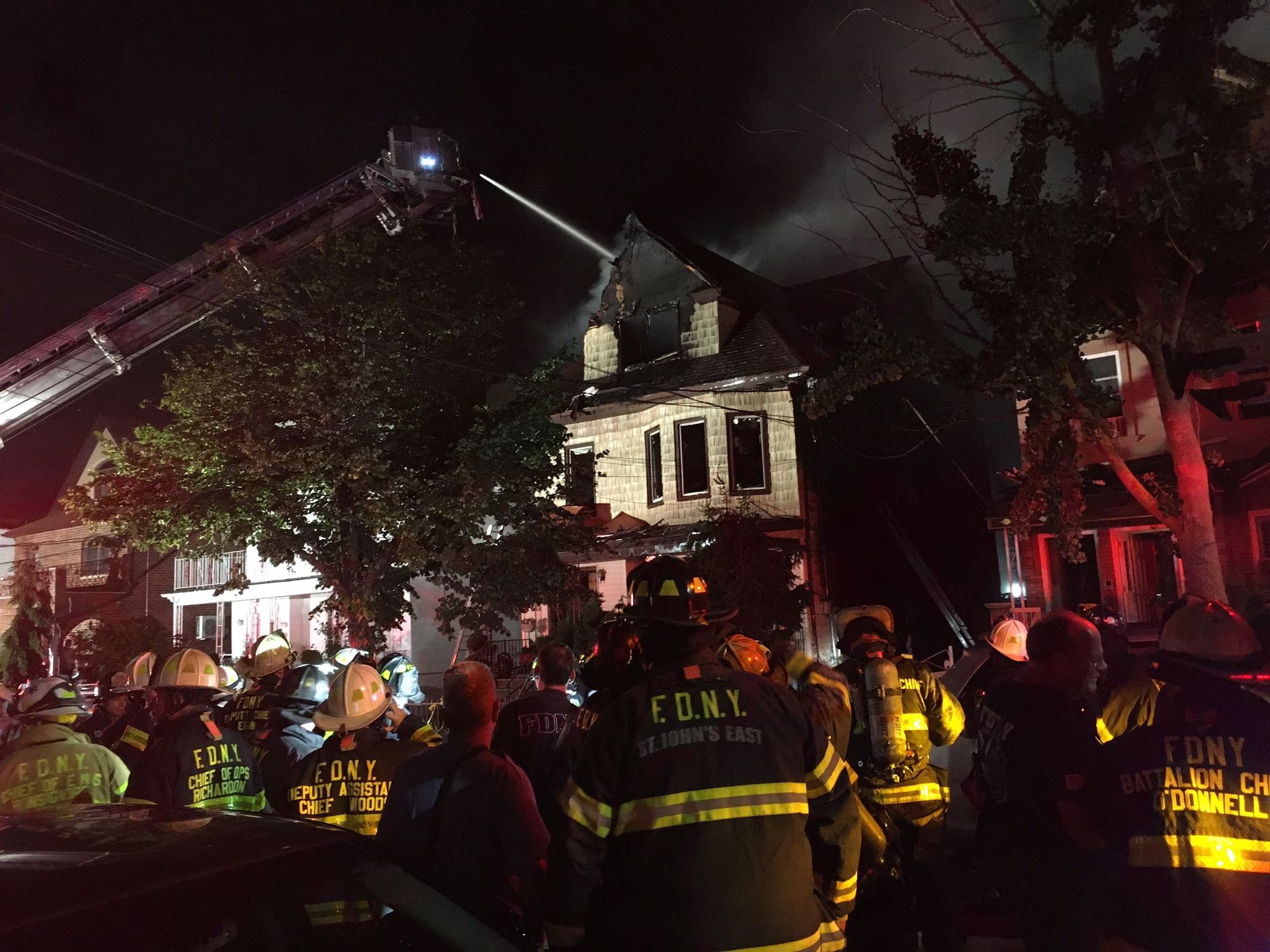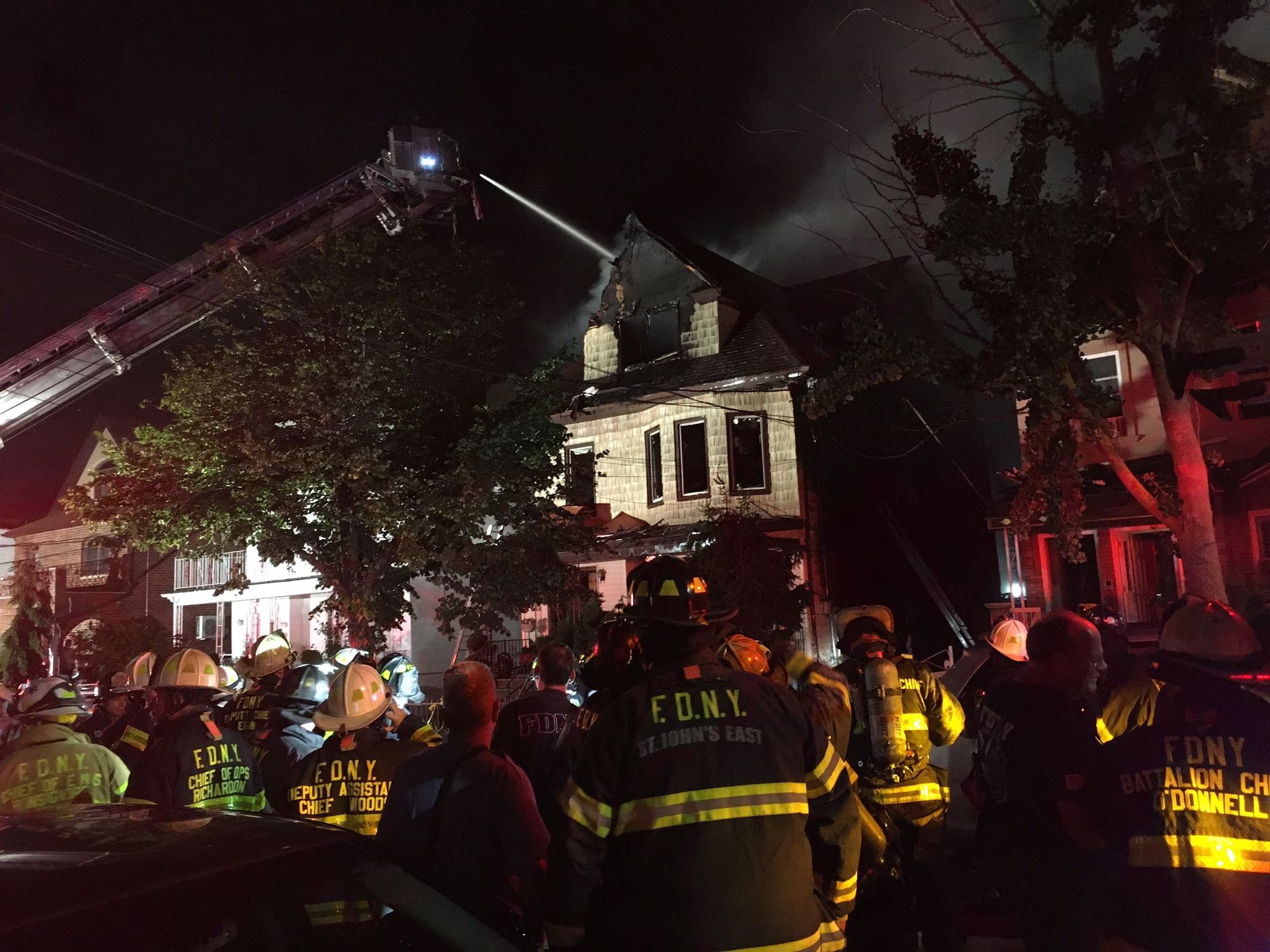 DYKER HEIGHTS  – A five-alarm fire ripped through three homes late Saturday night, injuring 12 firefighters and displacing families.
On Saturday, September 12, just before midnight, a fire blazed through 1330 74th Street and then spread to the two adjacent homes on 74th Street between 13th and 14th Avenues.   FDNY says they are still investigating the cause of the fire.
About 220 firefighters were dispatched to the scene and it took them four hoursto put the flames out. Twelve of the firefighters suffered non-life-threatening injuries, no civilians were reported injured.
One of the homes belonged to an off-duty firefighter Piotr Orlowski, who was home at the time and helped rescue an elderly neighbor. Three GoFundMe pages have been set up to help the displaced families get back on their feet.
"While we are endlessly grateful that they are safe, it breaks our hearts that their home and belongings are destroyed," Orlowski's GoFundMe page says. "Memories in photos, items they cherished all up in a blaze. They do not have renters insurance and have to start from scratch."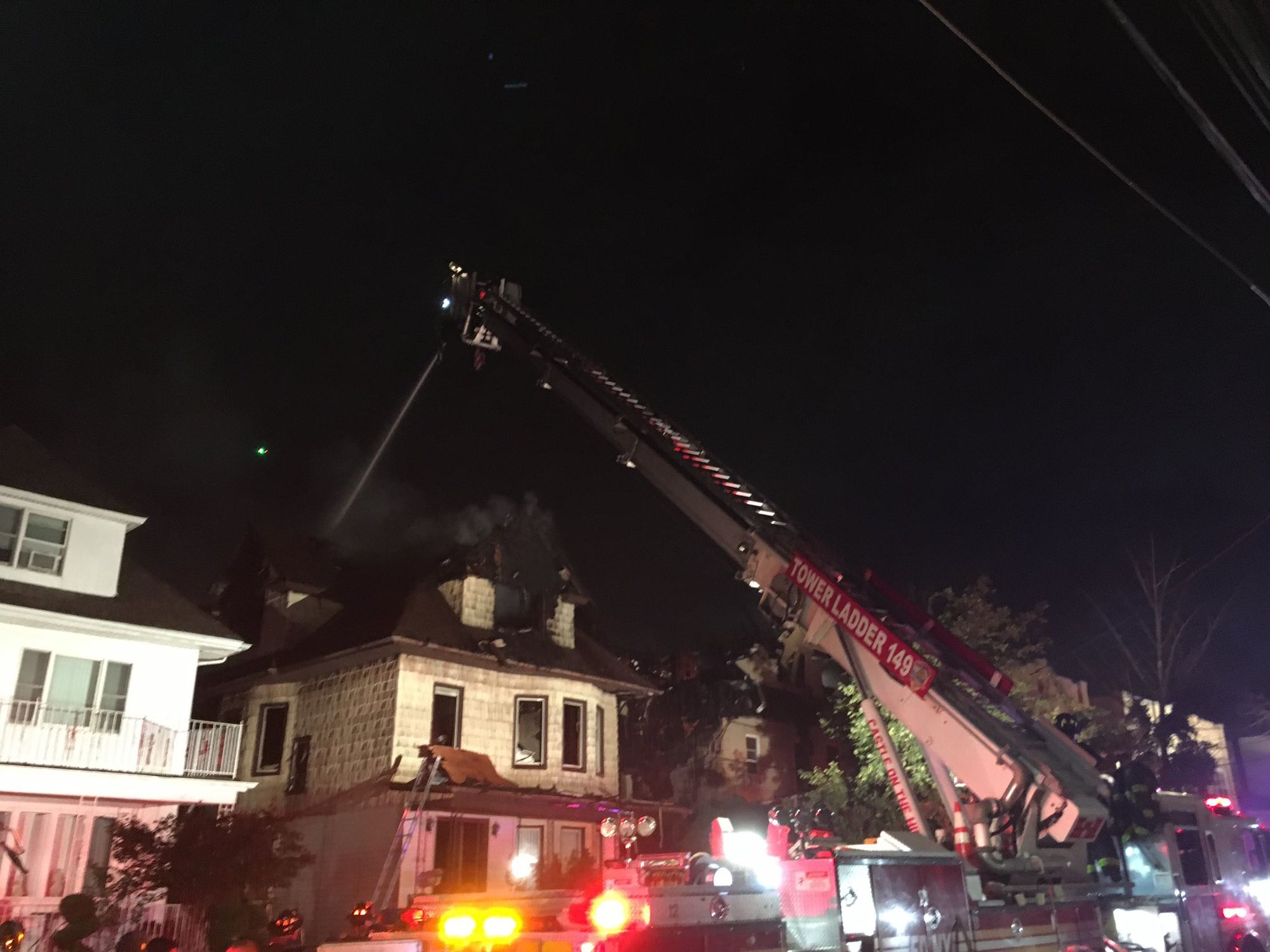 Laura Gooner Howard's home was also destroyed in the fire. She and her kittens are now left without a home.
"The funds I am trying to raise is to help offset the initial costs of getting back on her feet in the coming weeks and hopefully aid her further into recovering from this tragedy. Hotel, food, clothing, shoes, toiletries, pet care needs, expenses of relocating, etc.," Howard's GoFundMe page states. "Any amount would be greatly appreciated in this time of recovery and rebuilding her life. Laura is the first person to be there for anyone who needs her… it is our time to step up when she needs us."
Ed and Marianne O'Grady are also now left without a home. According to their GoFundMe, they left the home with only the clothes on their back. Everything else is inside and burned. Donato "Danny" Dellarosa and his son, Donato, were living in a two-bedroom rental apartment and lost everything as well.
And just 24 hours later, nearly $90,000 have been raised for the families displaced by the five-alarm fire.
"THIS is the community we all know and love: where we put aside our differences and come together when things get tough," Council Member Justin Brannan said. "The community where when a neighbor falls down, we pick them up. Where we all look for each other. Let's be that community, every day."
To donate, click on the links below: