FIT at Brooklyn Army Terminal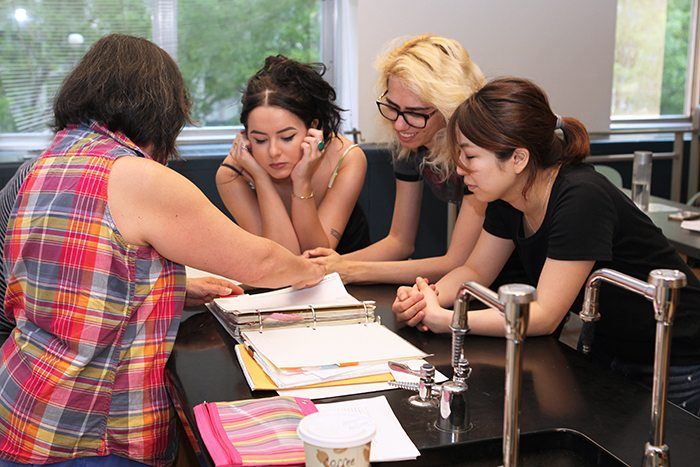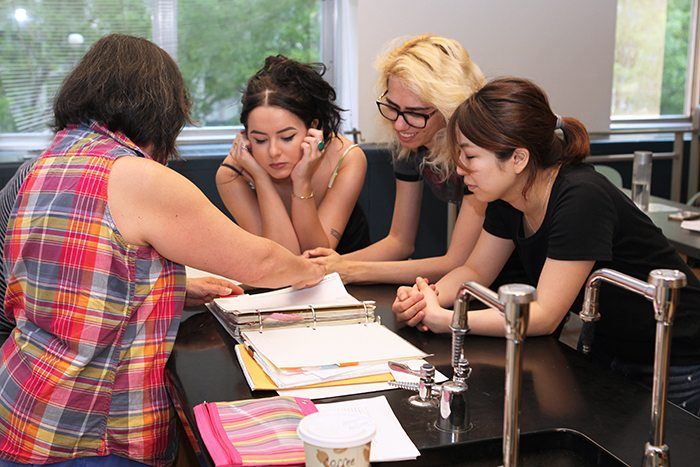 Hey Brooklyn,
Do you want to learn what it takes to start a clothing line? Let the Fashion Institute of Technology, Brooklyn Army Terminal location help you answer the questions you have and those you did not know to ask.
We have short courses like How to Style, Plan and Merchandise an Apparel Line, which is a great foundation course to take before spending a dime on fabrics, zippers or anything needed to turn those great ideas in your head or sketchbook into wearable garments. In addition, courses like Ethical Fashion will enable you to figure out how to implement sustainable thinking/manufacturing practices into your design process. Below is the complete list of upcoming courses that we put together for you.
Ethical Fashion 1 (SUS 012)
This course gives designers, product developers, buyers, and others the tools to creatively develop products that are beautiful, commercial, and sustainable. The focus is on bringing sustainability and ethics into the design process and making responsible decisions about sourcing and manufacturing. The course also provides an introduction to fair trade, the support of endangered crafts, the impact of textiles on the environment, and a summary of the ethical and sustainable practices of some current fashion designers and developers.
Starts October 28
Register now
Fashion Designer Fundamentals: From Creating Designs to Running a Business (SXT 125)
Discover what a fashion designer really does from a bona fide working New York designer. Begin at Brooklyn Army Terminal learning about the process of design from inspiration to target customer. Hear about the disciplined planning that turns creative ideas into actual garments. Find out how fabrics and trim are sourced, how sketches turn into patterns, and how multiple sizes are planned and executed. An overview of the ins and outs of getting product to market is discussed, including selling, PR, and networking. On Saturday, meet at the Goodman Center lobby at FIT for a walking tour of carefully curated resources used by top international designers that are treasure troves of inspiration, all located in New York City's Garment District.
Food and subway costs not included in course fee.
No same day registration.
Instructor: Kathlin Argiro, fashion designer, couture and bridge late day into evening and special occasion apparel.
Starts November 4
Register now
Sustainable Material Sourcing (SUS 005)
The journey from raw material through processing, dyeing, and finishing is complex. Sourcing raw materials, chemicals used in processing, energy and water use, and finishing products and processes are just some of the considerations in developing sustainable textiles. This course will cover all the components and considerations of sustainable materials for fashion. It will also cover the eco labels that pertain to materials in the United States and, as applicable, worldwide markets, and teach you how to evaluate these labels' pros and cons. We will also touch on eco labels that apply to the packaging and labeling necessary for the retail environment.
Starts November 6
Register now
How to Style, Plan and Merchandise an Apparel Line (SXF 200)
Learn the best process for creating a cohesive and saleable apparel line whether you are on the manufacturing side, as a designer, or are part of a product development team. Start with the merchandising function, which stresses how to plan the right fashion products and implement customer targeting for regional markets. The design process including color, fabric, and silhouette selection is demonstrated, and sourcing is discussed. Information on the first sample and the control steps vital to the production phase, both domestic and foreign is included. Learn how to present a collection and receive tips on resources throughout the world.
Instructor: Kathlin Argiro, adjunct professor, Fashion Design, fashion designer, couture and bridge late day into evening and special occasion apparel.
Starts November 14
Register now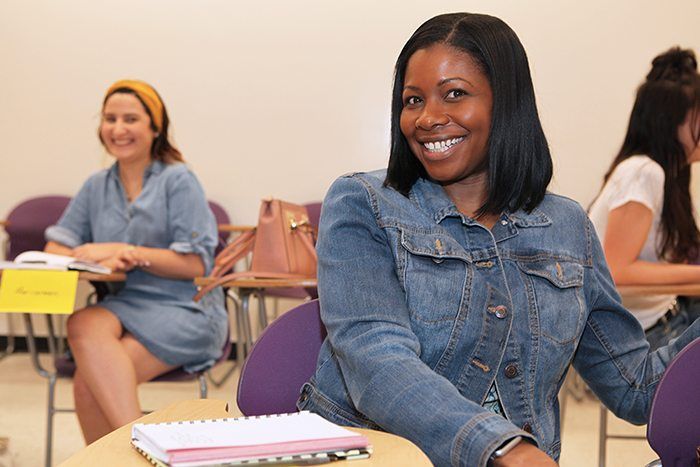 For location, commuting options, instructor profile and more information on our Creative Maker certificate in Ethical Design and Local Manufacturing, please visit fitnyc.edu/fitbrooklyn.
We look forward to seeing you soon!
This post was sponsored by Fashion Institute of Technology, Brooklyn Army Terminal. If you would like to reach our readers, please contact us.