Fishing Season Kicks Off With Eased Restrictions On Fluke, Porgy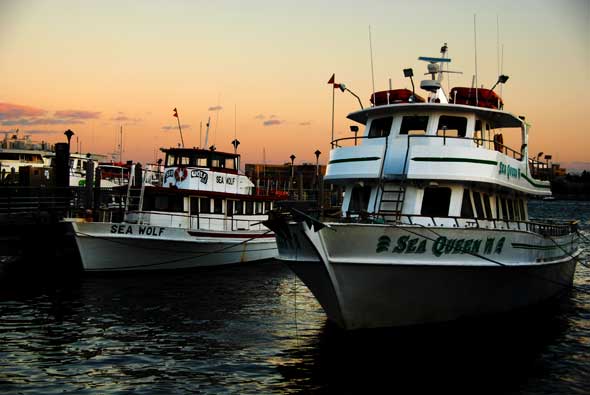 From Newsday:
The fluke and porgy seasons open in New York waters Tuesday with less restrictive rules on the number and size fish anglers can take.
For fluke, the New York State Department of Environmental Conservation cut the size of keeper fish this month to 19.5 inches from 20.5 last year. Anglers can keep four fluke of that size, compared with three last year. The season ends Sept. 30, same as last year.
… In January, the DEC said the easing was likely because anglers didn't catch their full allotment last year. Some said that was because the larger size and smaller amount made fishing unfeasible, particularly compared with states such as New Jersey, which can catch more, smaller fluke.
"These regulation changes reflect improvements to populations of scup, black sea bass and summer flounder," said DEC Assistant Commissioner for Natural Resources Kathy Moser, who added the scup, or porgy, fishery is "particularly robust."
… The DEC also eased rules for porgies, or scup, doubling the number anglers can keep to 20 from 10, and extending the season to Dec. 31. The size limit remains the same at 10.5 inches for those on shore or in private boats. Those on licensed party/charter boats face an 11-inch size limit, but they can take 40 fish during September and October.
The DEC eased the black sea bass restriction to include 15 fish during a season that starts June 15 and ends Dec. 31, with a minimum size of 13 inches.
That should be good news to Sheepshead Bay's fishing fleet, the operators of which have long complained that New York State's heavy-handed restrictions hurt their ability to compete with nearby fleets in New Jersey and elsewhere. It hasn't been all good news from the DEC this year, though; the agency tightened restrictions on blackfish in March.