First Bite At Nature's Delite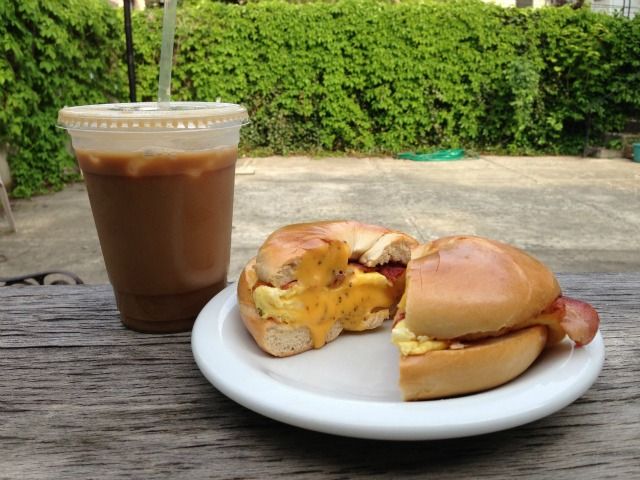 It's a beautiful morning out there, South Slope, and if you haven't had a chance to grab that first bite of the day, head over to Nature's Delite (639 4th Ave, between 19th and 20th). They've got a bacon, egg and cheese bagel for $3, plus you'll also receive a free coffee.
We weren't feeling the hot coffee, so they offered to make us iced instead, which turned out to be a very tasty choice.
Happy Wednesday!