At First Bite: Asya, The New Cortelyou Indian Restaurant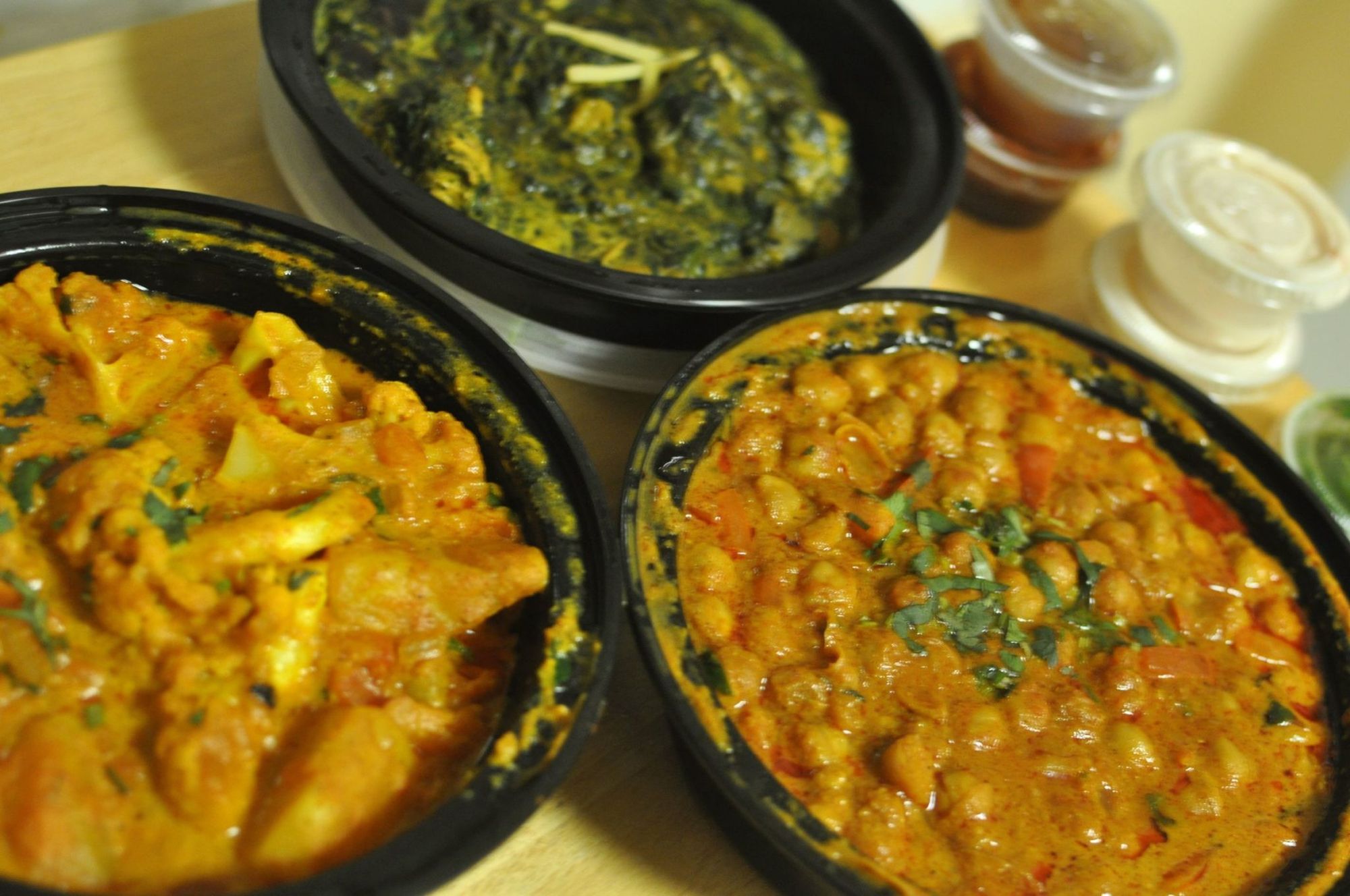 When news came out that Picket Fence, an American comfort food restaurant that some saw as one of the first quality spots to open and inspire others to do the same on Cortelyou in a long time, was going to close and reopen as an Indian restaurant named Asya, the reaction from the community was, well… mixed.
Criticism of Picket Fence had been on the rise since the original owners sold it a few years back, with complaints about food quality and service, so could a switch to a new cuisine — the new owners already had an Indian restaurant in Brooklyn Heights — make a difference? And with a large Pakistani community in the area, similar dishes (while obviously not the same) can be found at bargain prices just a short walk away at several places on Coney Island Avenue, not to mention that another very good Indian restaurant opened recently on Church Avenue — did we really need this on Cortelyou?
Well, we've checked it out, and we think it's definitely worth a shot.

We ordered delivery from Asya on a recent night, and were frankly surprised at how good it was. A few dud orders from Picket Fence had left us, like many neighbors, skeptical about this new venture, but what we got made up for any subpar Picket Fence encounters. And it isn't just that it's better than the food that had been coming out of that kitchen before — it's better than a lot of Indian food we've tried in the city.
Take the samosas ($5) — perfectly fried but not greasy at all, and packed with potatoes (actual discernible cubes of well-cooked potatoes) and peas. It's a simple thing that probably all of you have tried before, and you know what they're like every time, and yet these ones are different, a little bit more refined.

And then there are the sauces you always get in little pots on the side, the herbaceous green one, a yogurty white one, the tamarind brown one. Those are another thing you've probably all encountered, and basically know what to expect. But these are something different — fresh, more flavorful, you almost want to spoon them up on their own. You'll do just as well, though, dipping into them with pieces of soft and chewy garlic naan ($4) or aloo paratha ($4).

We also sampled a few main courses, all heaped on nicely cooked basmati rice. The aloo gobi ($11) will be a go-to, with potatoes just as good as the ones in the samosas, and cauliflower that still has some bite to it. The chana masala ($11) is hearty enough to fill up chickpea fans and meat-lovers alike, with a warming cumin-spiced sauce that's great for extra rice or naan. The chicken saagwala ($12) was the only slight miss — though the flavors of the spinach were great, the chicken was a bit on the dry side.
The downside to all this, perhaps, is the cost. The prices are about $1-$2 higher than the same dishes at Anarkali on Church Avenue, and yes, you can find a samosa about the size of a softball for around $1 at a few places on Coney Island Avenue. But the quality seems better, so if you're looking for something a bit of a step up from the usual, or something for a special occasion, this could be for you.
The delivery wasn't the quickest, but everything arrived hot, and we would definitely order again. As for dining in the restaurant itself, some neighbors commented that service still left a bit to be desired during the first couple weeks they were open — we'd love to hear how your experiences have been there since, let us know in the comments below. But we're looking forward to stopping by once the weather warms up and we can enjoy the backyard seating.
Restaurant Rundown: ASYA
Where: 1310 Cortelyou Road, between Argyle and Rugby
Delivery & Take-Out: 718-703-3000 or Seamless
Hours: Monday-Friday 11:30am-3pm and 5-10:30pm; Saturday and Sunday 11:30am-10:30pm
Reservations: Yes.
Outdoor Seating: Yes.
Best Bites: Better than average samosas ($5); a soft and chewy garlic naan ($4) that's loaded with fresh, pungent garlic and is great for dipping in their superior sauces; the chana masala ($11) should satisfy both vegetarians and meat-eaters alike. They've also got some lunch specials available from 11:30am-3pm daily.