'Fireside Feasts: Flatlands Edition' At Historic Farmhouses
FLATLANDS / MARINE PARK – Farming was a way of life in much what is now known as Brooklyn until about 150 years ago. A few of those farms, all located in southern Brooklyn, have survived the city changing around them.
This June, Hendrick I. Lott House and Wyckoff House Museum — large and prosperous farms even in the early 1900s — are welcoming guests to experience a bit of what life was like, at least as far as food goes, back in the day when hearth cooking ruled.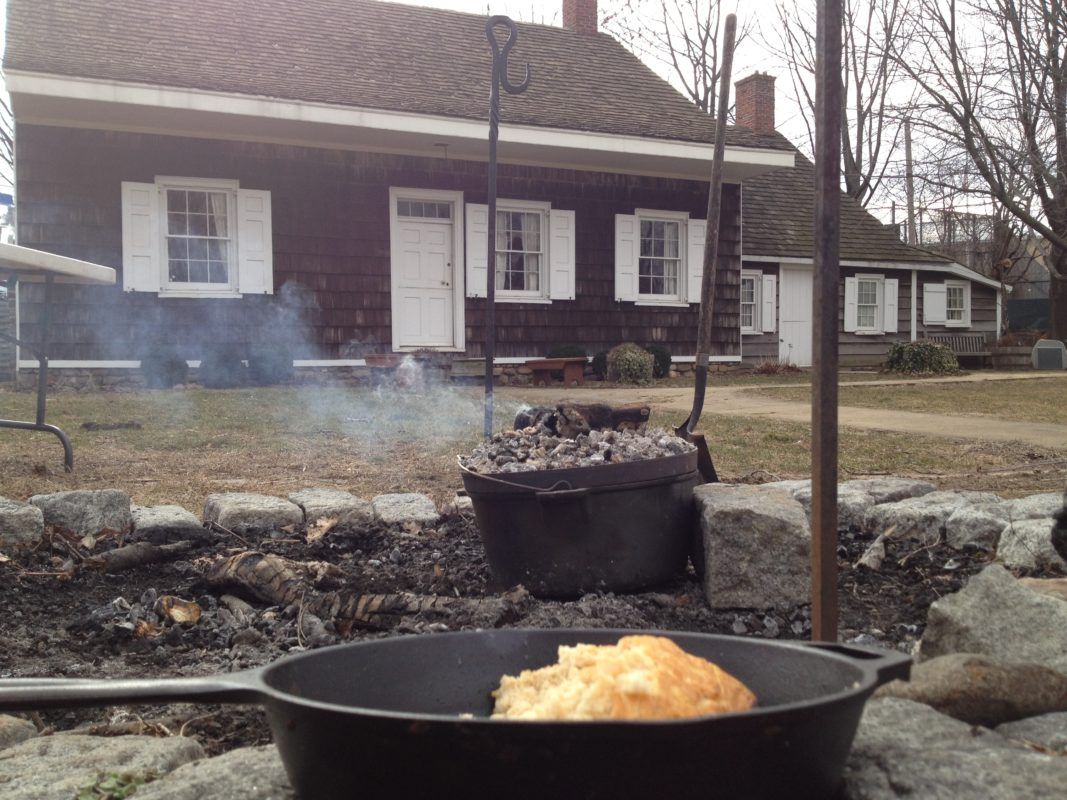 Last fall, Wyckoff house held its first Fireside Feast, centered around apples, cider and of course, hearth cooking and history. It was a great success, so when Alyssa Loorya of Lott House mentioned to Melissa Branfman of the Wyckoff Museum that they had discovered more cookbooks dating back to the period between 1800 and 1900 that had recipes that could be cooked over an open fire, the houses joined forces to offer Fireside Feasts: Flatlands Edition.
The two historic houses hope to encourage more folks to learn about the history of our Borough, as well as bring neighbors together over food and drinks. Each house is run by a different nonprofit organization.
Wyckoff house dates to 1652, when Pieter and Grietje acquired a farm in Nieuw Amersfoort, making it the oldest in the city. The simple one-room building had a "packed earth floor and unglazed windows, with doors at both ends and a large jambless (or open) hearth" according to historians at the museum and still stands today.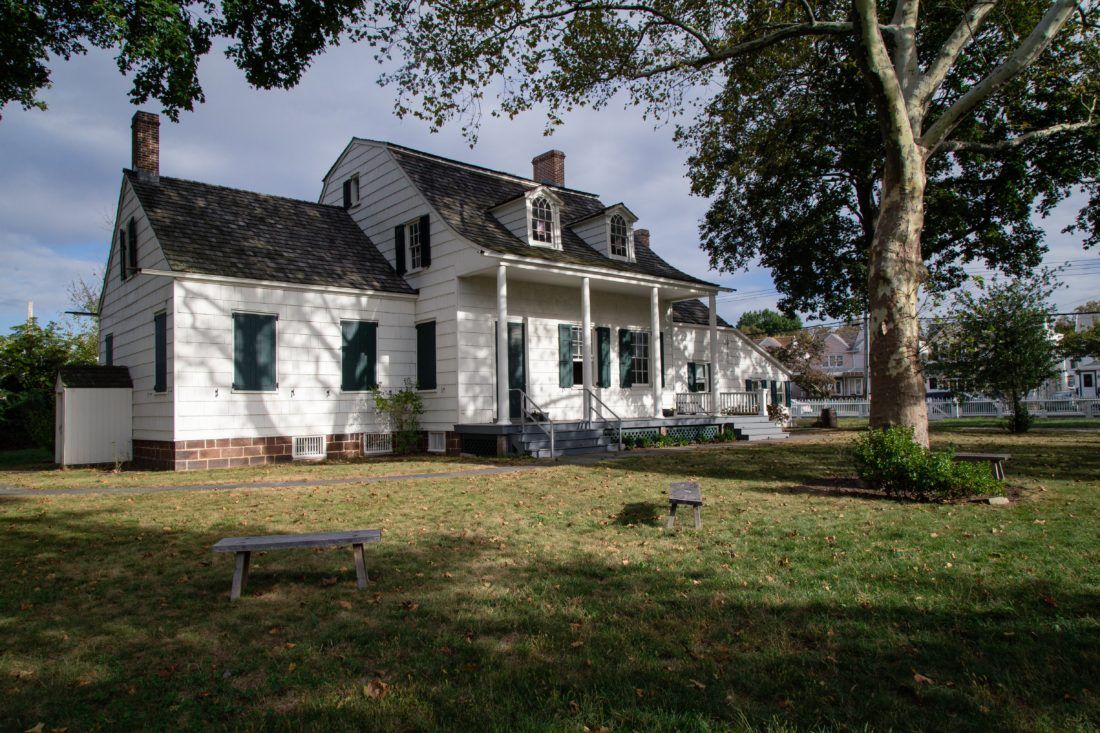 The oldest parts of the Lott house will be 300 years old next year. The house is about to undergo much-needed interior renovations (and yes, they need your support) and is closed to the public, except on special occasions like the upcoming Fireside Feast.
The two events will offer guests an opportunity to enjoy historic meals cooked over an open fire, from ingredients picked fresh at each farm's gardens in historic environments. Dishes will be prepared according to recipes from the Lott family's cookbook by Hearth Cook Zach [Zach Stein of the Wycoff House].  The Food Griot, Tonya Hopkins will mix historical cocktails, all while you learn about Brooklyn history with Alyssa Loorya of Chrysalis Archaeology. You'll even get a chance to play some garden games!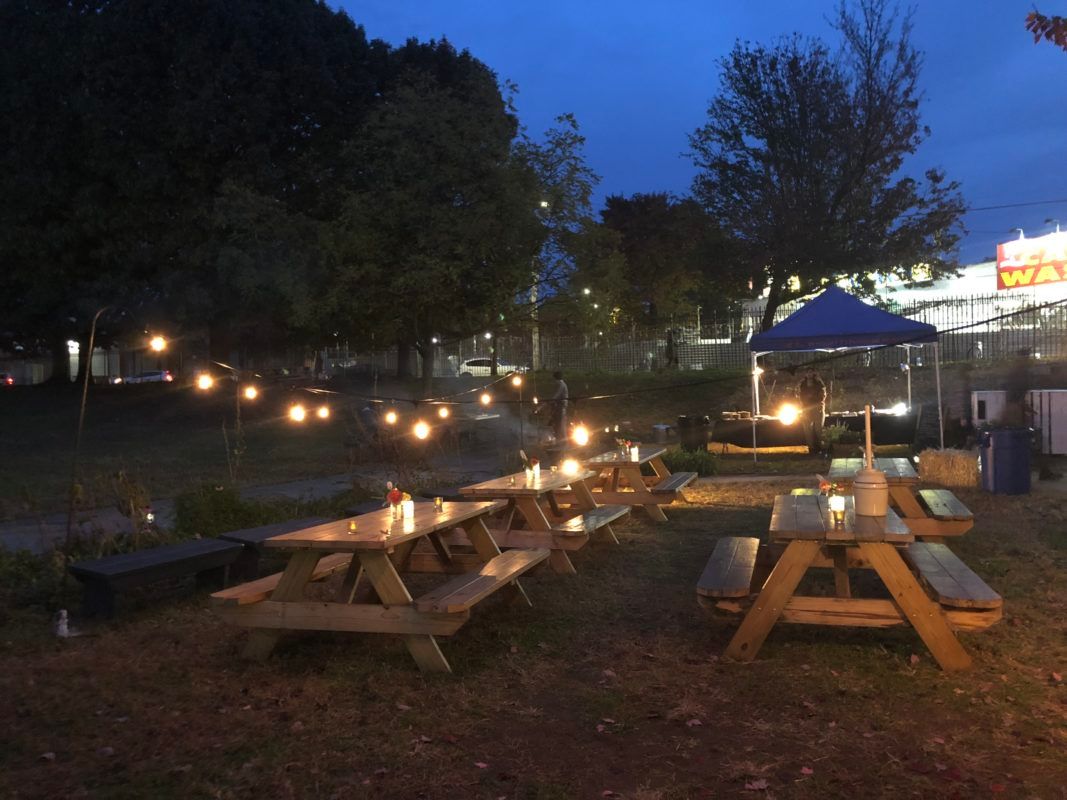 You may attend one or both evenings of this two-part series, which will feature a unique menu each night. On Thursday, June 6, experience the Lott House. On Thursday, June 20, visit the Wyckoff House and get to tour New York City's oldest house. Each dinner will include an exclusive tour of the historic houses. Tickets are $20 in advance, and you must be 21+.