Fire Overnight In Albemarle Road Apartment Building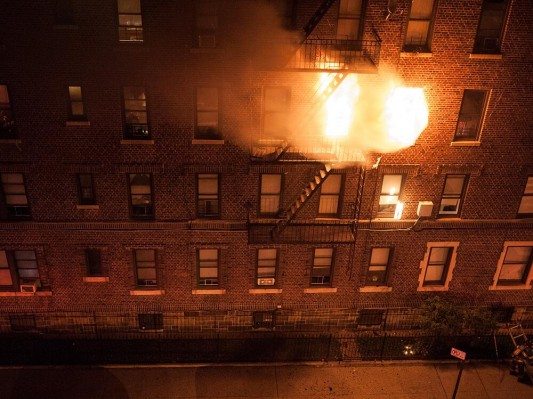 A fire broke out on the third floor of the 6-story apartment building at 1809 Albemarle Road at E 18th Street at about 12:30am on Friday.  A spokesman for the FDNY tells us that the fire was brought under control at 12:53am, and that thankfully no injuries were reported. They say the cause of the fire is currently under investigation.
(Updated 2:20pm to add the photo above by Kevin L. Ferguson.)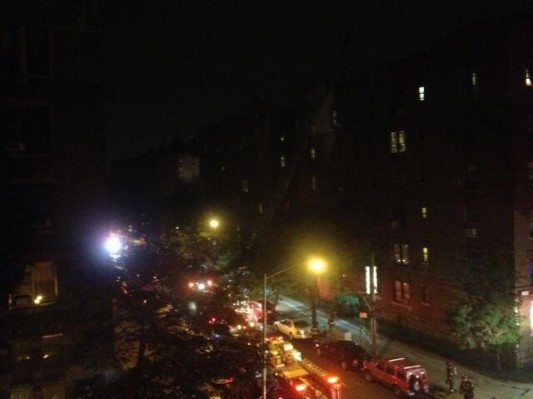 Neighbor Andrew Lowden shared the photo above showing the response by FDNY — he notes there were eight trucks on the scene.
Neighbor equilibriumgirl shared this photo of the building from this morning. Our thoughts go out to our neighbors who were affected by the fire.