Fire on Newkirk Avenue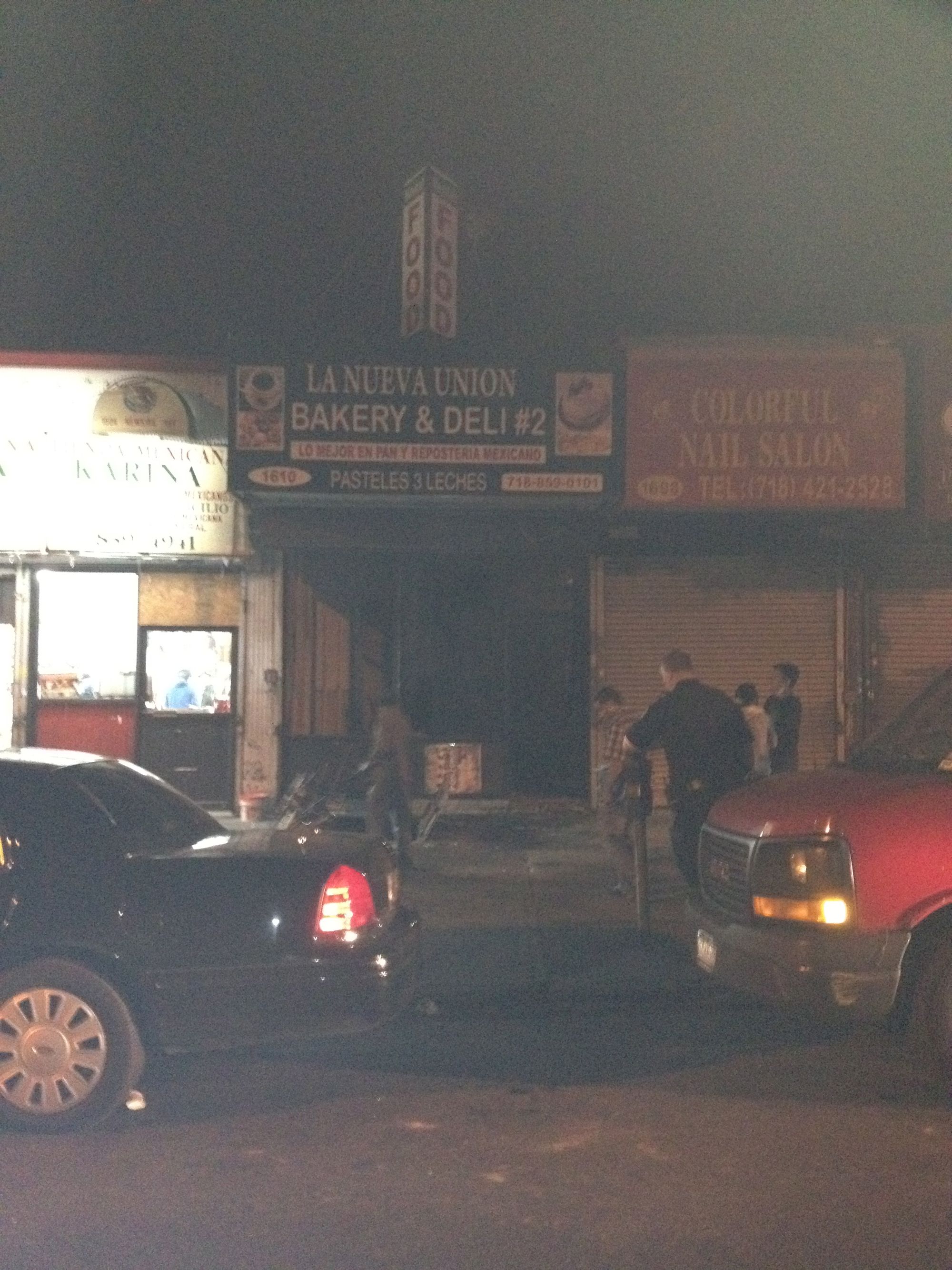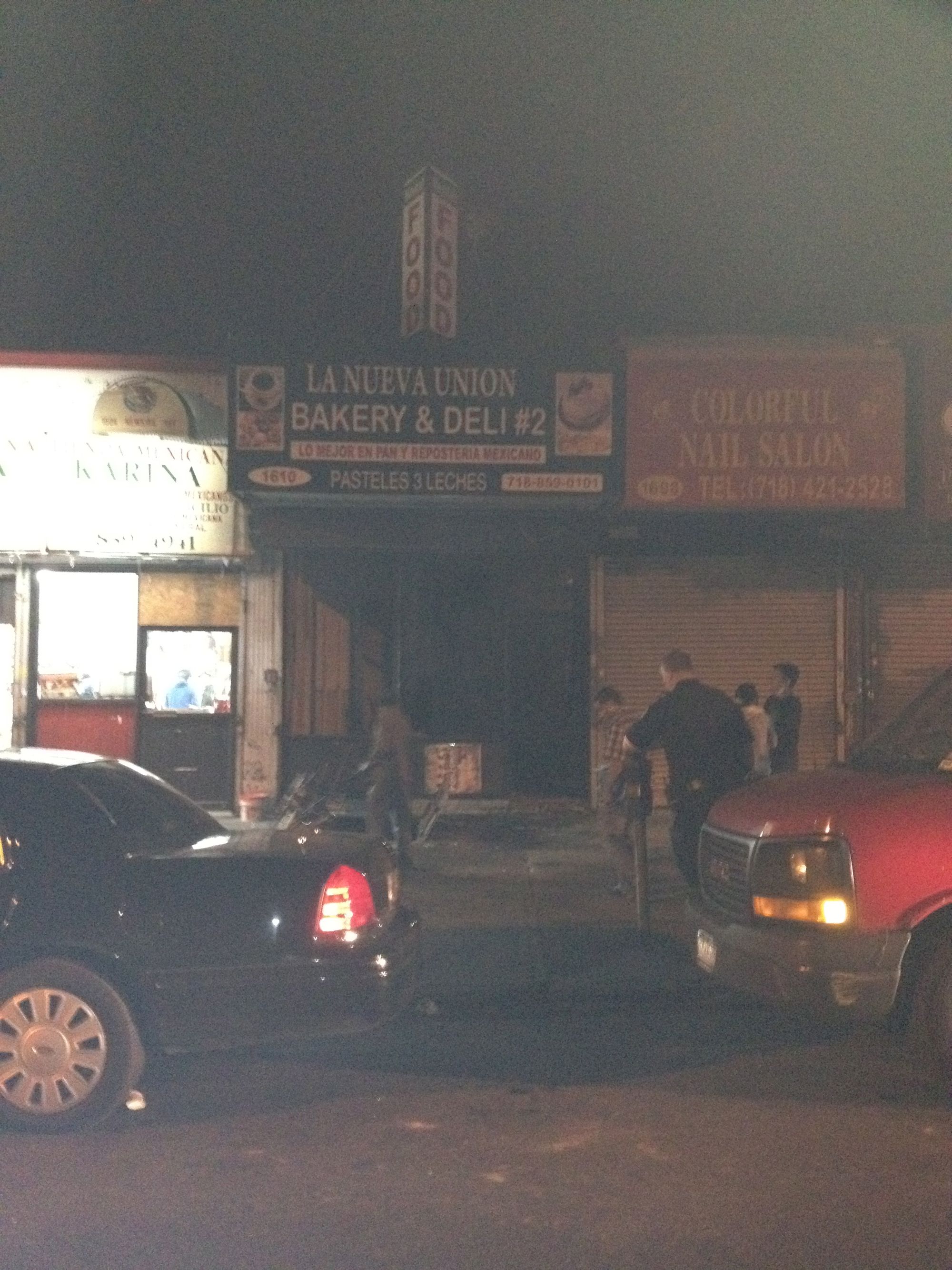 A fire gutted  La Nueva Union Bakery & Deli #2 this evening (1610 Newkirk Avenue) around 7:30pm. The store seems to be completely burned out, and the Colorful Nail Salon next door has massive damage as well. Around 10pm both firefighters and police  were all still there. Will update as we find out more.
UPDATE: The FDNY reports that they got the call for the fire at 6:48pm. The fire required 12 units and over 60 firefighters to put it out, and they had it under control at just before 8pm.
Two firefighters and one civilian were taken to Maimonides with non-life threatening injuries.
The cause of the fire is under investigation.
You'll remember that this storefront was once Rancho Alegre Deli, which had excellent tamales. It closed, then opened under new ownership last month as La Nueva Union #2, but closed again soon after. I passed by last week and noticed the gate was halfway up, and people were inside–looked like the contents of the store had been dismantled, and there were mostly just boxes inside.
Bonnie was passing by while they were fighting the fire, and sent these photos.