Fire in Drips Building on 7th Ave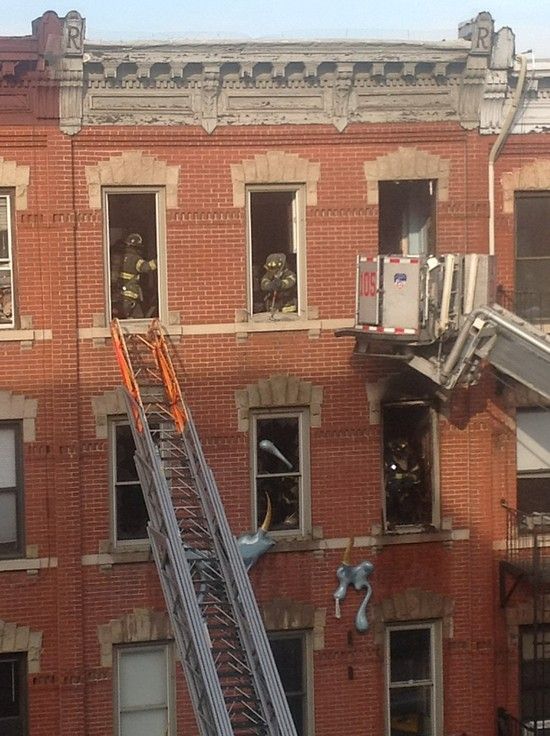 There was a fire this morning in the Mark Ravitz "drips" building at 200 7th Avenue, with the FDNY on scene right now. The B67 and B69 buses are currently being diverted around it, and traffic was blocked as well.
The FDNY tells us that the fire started on the third floor of the four-story building at about 9am, and the fire was under control about a half hour later. No injuries have been reported, and the cause of the fire is unknown, but we will update as we learn more.
https://twitter.com/brandongorrell/status/273794225806647296
Photo by Hugh Sansom