Fire Breaks Out In Borough Park Home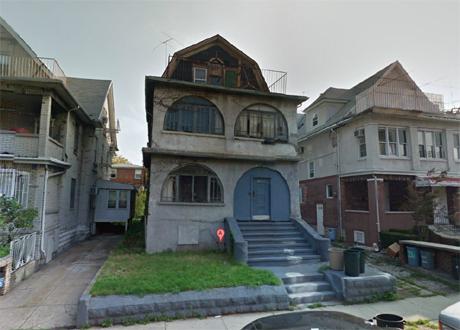 A fire broke out in a Borough Park home on the eve of Passover, injuring one, according to a report by the Brooklyn Daily Eagle.
The home (1259 51st Street) is a three-story private residence located in an Orthodox Jewish neighborhood. According to the FDNY, the fire broke out in the building's basement at around 10:44 a.m., though the cause of the fire is not yet known.
There was some speculation that the fire could have been related to a Passover ritual, but officials have expressed no indication that this was the case.
On Monday, Passover Eve, ritual bread burning, known as the "burning of the chametz," took place at 32 sites established by the community and FDNY in Boro Park as part of the traditional Passover observance. There is no indication at this time that the fire was related to the custom, however.
A spokesperson for Councilman David Greenfield told the Brooklyn Eagle that the bread burning was "running smoothly" and was "very orderly this year. FDNY was all over the place."