Finishing Touches On East 19th Street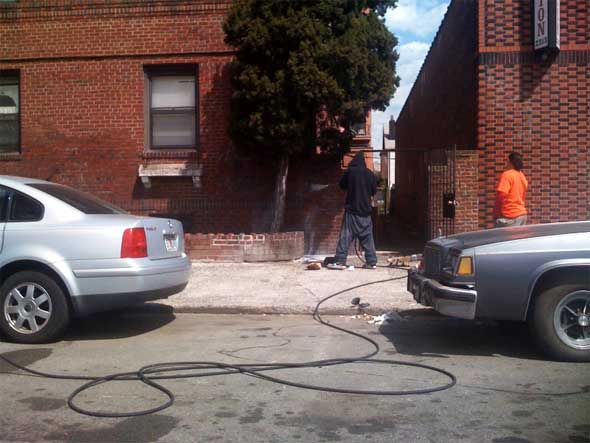 Hey, dude in the hood, what the hell are you doing? Are you spraying graffiti? Don't you know we just got this block – East 19th Street between Avenue W and Avenue X – cleaned up?
Oh, my bad. You're with the Graffiti Free NYC crew. So you're here to clean up the last bit of graffiti on the apartment building, eh? Great! And to think, it was just at last week's 61st Precinct Community Council meeting that Captain Mastrokostas said he would remind you guys to do it.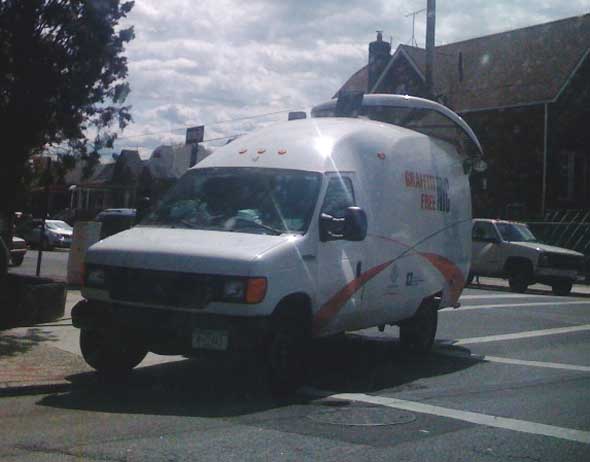 Glad to see a street we had long considered a problem area fixed up. At least one resident I spoke to – who was previously very sour about the whole situation – has chippered up. Kudos to the precinct for the extra work, but even more so to the residents who badgered their community leaders into acknowledging their needs. Let's hope this ends the saga of East 19th Street.
(Photos courtesy of Arthur Borko.)