Finding Hope For Mankind, One Dollar At A Time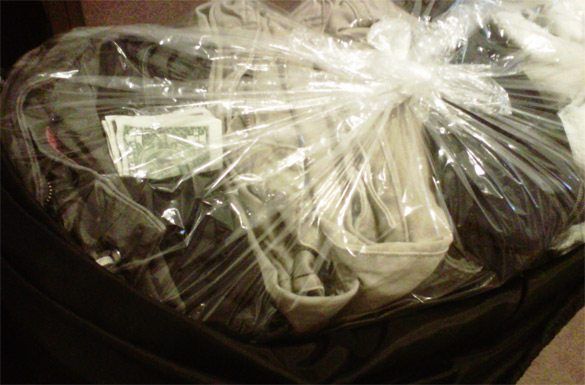 America has been teetering on the brink of destruction for some time. Between the gloominess of poverty, war, global warming, and financial ruin, we silly citizens have totally forgotten about civility, humility and kindness. America is one shove on a subway train away from completely exploding to smithereens.
Luckily, the folks at Laundry King at 39 Neptune Avenue are tipping the scales, just a little bit, back in our favor with some basic human decency.
Our friend Rafi G. sent us the following note yesterday:
I picked up my laundry last night from Laundry King on Emmons and Neptune, the 24hr place. So after they wash and fold your clothes for you…they wrap it in plastic and then your laundry bag. So I got home opened my laundry bag and found a $1 sitting on top of my clothes in the plastic. I probably left in a pair of pants or something and they found it and returned the dollar.
Good on you, Laundry King. However, I, uh, left a $10 million bill in my pants last time I was there. Can you, uh, reimburse me? Please?