6 Places To Score Raw Oysters On Emmons Avenue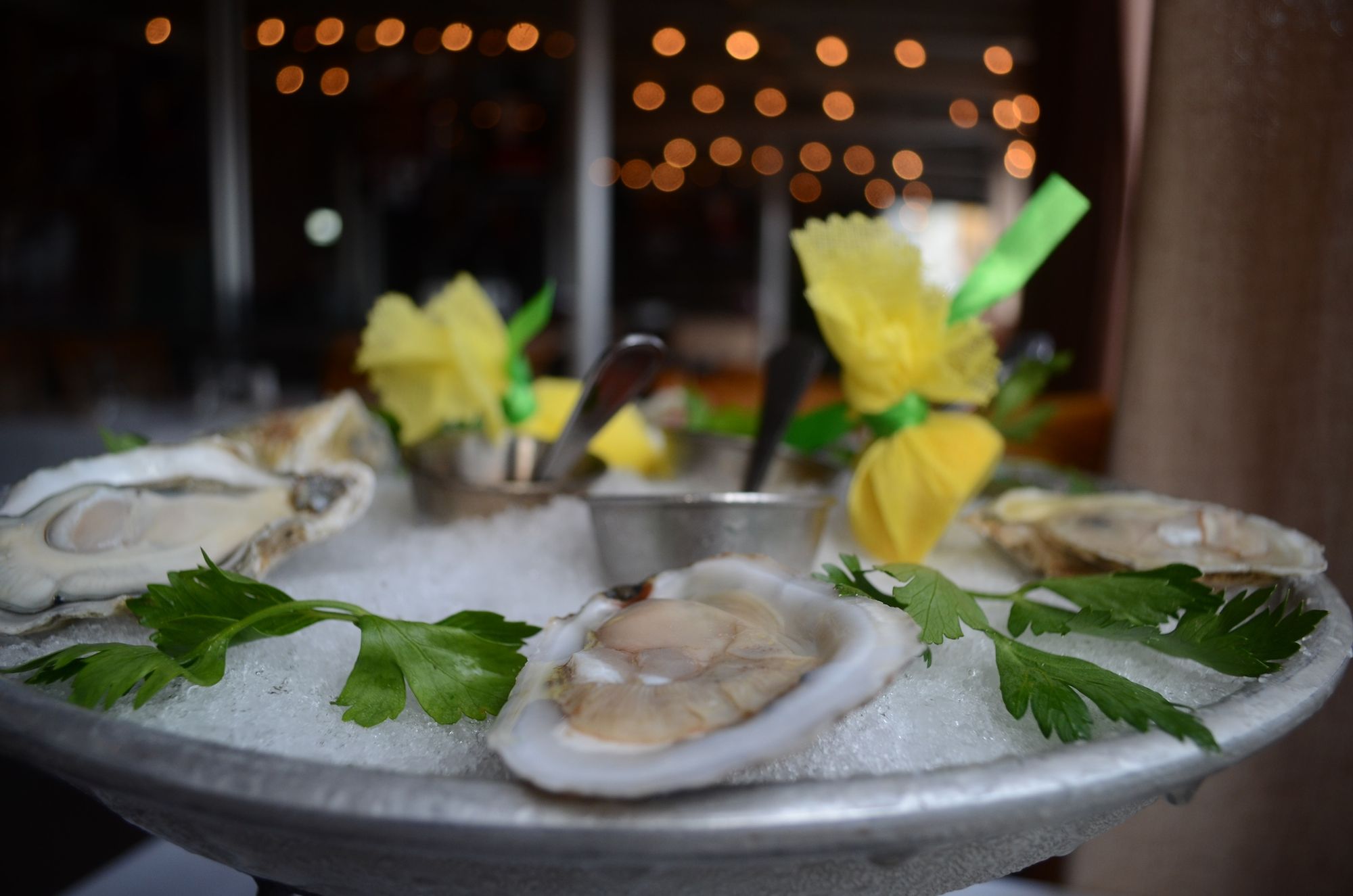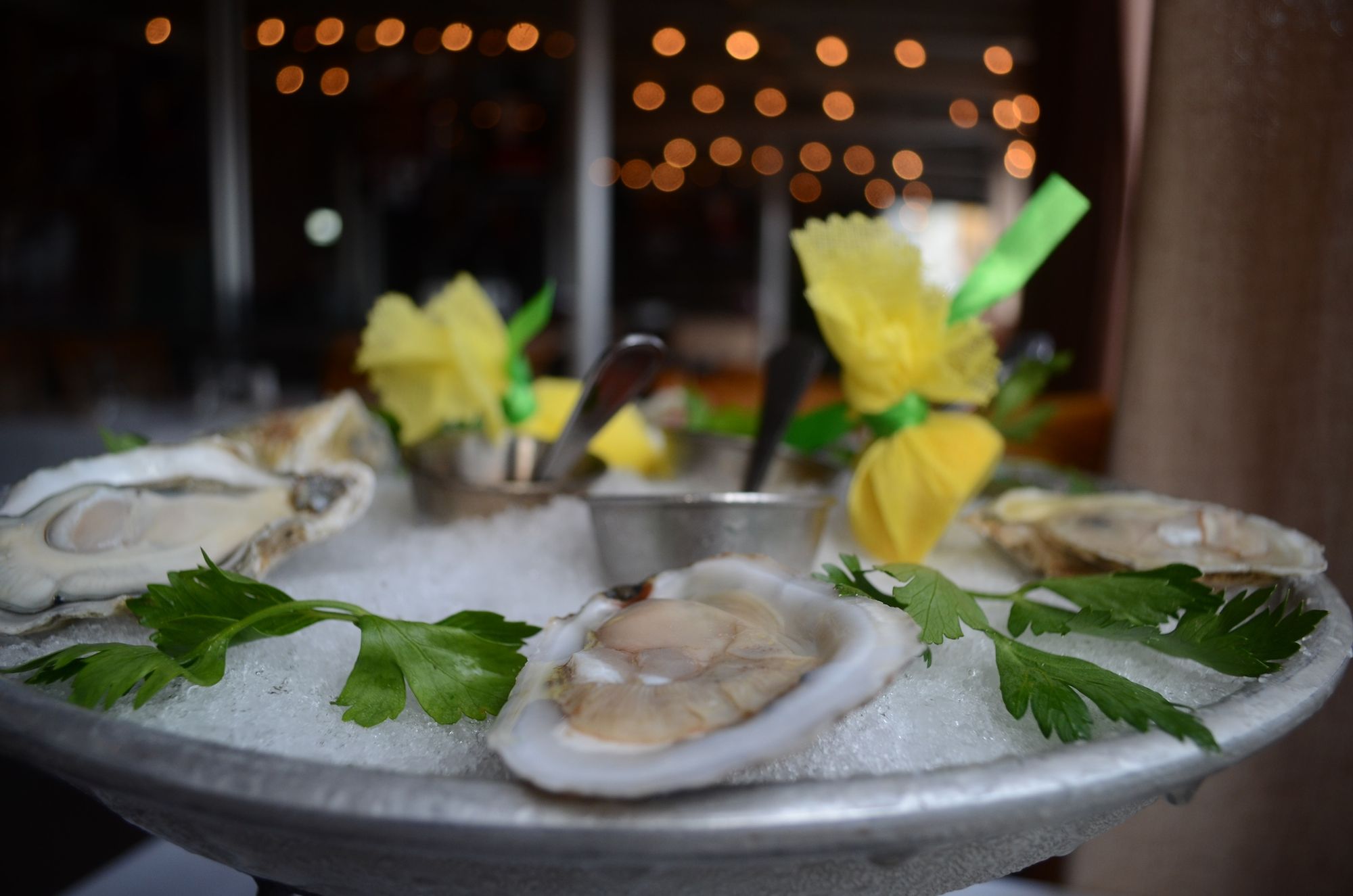 There are few seafood treats better at beating the summer heat than raw oysters. The ice-cold, briny shellfish can be incredibly refreshing, spiked with lemon, vinegar, or horseradish for an extra kick. They're the perfect savory summer snack.
Now that July is in full bloom, I decided to find out where you can order fresh oysters along Sheepshead Bay's waterfront. I discovered there are currently two kinds of oysters being served on Emmons Avenue: Blue Point and Kumamoto.
Blue Point oysters, harvested off of Long Island, are probably the most commonly found oysters in New York City restaurants. They are known for their medium brininess, mild sweetness, and somewhat large, round saucer-like shells. The Kumamoto, originally from (you guessed it) Japan, are now primarily cultivated in Washington State's Puget Sound. You can spot them by their small, deeply-cupped shells. Also known as "Kumies," they're beloved for their sweet, fruity flavor and mild brininess.
Below are the six restaurants I found along Emmons Avenue that have oysters on the menu. Because everyone seems to be serving the same types of oysters, the restaurants are ranked by who is offering the best deals. A description of the restaurant is included for those who are looking for a certain cuisine or atmosphere to go along with their slippery treats.
Signature Restaurant
2007 Emmons Avenue
Blue Point: $2.75 each; $1 each on Mondays
Kumamoto: $3.95 each
This steakhouse gets the top spot on the list only because it offers $1 Blue Points all day on Mondays. The rest of the week, their prices exceed most of the other restaurants on Emmons. Signature also offers outdoor seating and has an sizable wine list, making it a go-to spot on Monday evenings in the summer.
Falada Lounge
2011 Emmons Avenue
Blue Point: $2.75 each; $1 each on Mondays
Kumamoto: $3.95 each
Run by the same people who own Signature, this hookah bar/lounge also offers $1 Blue Points all day on Mondays. It also has outdoor seating, and the front walls are left open so the the sea breeze can float throughout the entire restaurant.
Cats on the Bay
2027 Emmons Avenue
Blue Point: $3 each; $1.50 each Sunday-Friday from 12-6pm
Kumamoto: $4 each; $2 each Sunday-Friday, 12-6pm
Although $1 oysters are a huge draw for oyster lovers, this French/American restaurant might have an even better deal: Everything on the menu is 50 percent off Sunday-Friday from 12-6pm. Meaning that Blue Points are $1.50 and Kumies are $2, so you can enjoy a few of each with a glass of wine while taking in a view of the bay from their outdoor patio.
Randazzo's Clam Bar
2017 Emmons Avenue
Blue Point: $14.50 for a half dozen; $26 for a dozen
There are many reasons to visit this icon of Emmons Avenue, but one reason might be for their raw bar. At $26 for a dozen, their oysters the best deal around when their neighbors aren't offering a discount. And if you're looking for a full meal of these mollusks, chow down on their fried oyster roll ($17.95).
Yiasou
2003 Emmons Avenue
Blue Point: $15 for a half dozen; $30 for a dozen
There are many reasons to visit this Greek restaurant: Great food, lively atmosphere, and beautiful Mediterranean decor, not to mention being named one of the 10 best bargain seafood restaurants by the Village Voice. If you're looking to add oysters to a delicious meal, you may want to drop in to Yiasou.
il Fornetto
2902 Emmons Avenue
Blue Point: $15.95 for a half dozen
Although many of the restaurants on this list offer outdoor seating, they are located on the side of Emmons Avenue opposite the bay — this is the only oyster-serving restaurant that sits right on the water. The beautiful view might be worth the extra coins at this classic Italian eatery.