Finally! Our Very Own Weinergate Story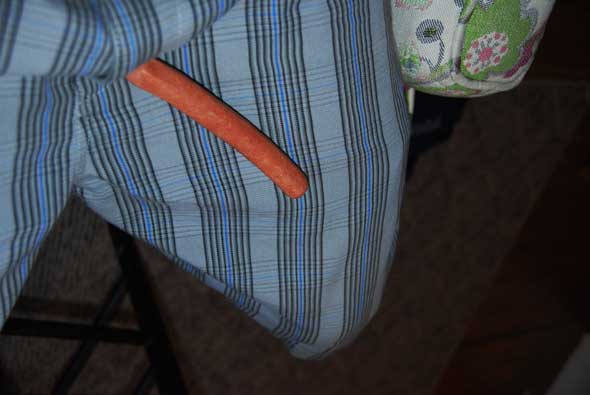 Oh, shoot. Did I just post this? Whoa, dude, this was totally an accident. I didn't mean to.
Maybe Robert posted it. You posted it, didn't you Robert? No? Well, your account must have been hacked and the hacker posted it.
Regardless, I can't say with certitude whether or not I'm going to end up eating the hot dog for lunch. Waste not, want not – am I right?
Oh well. Embarrassing photos happen to the best of us. Let's get back to real news now, please.