Film Studio And 230 Jobs At Stake As Gowanus Sewage Tank Decision Nears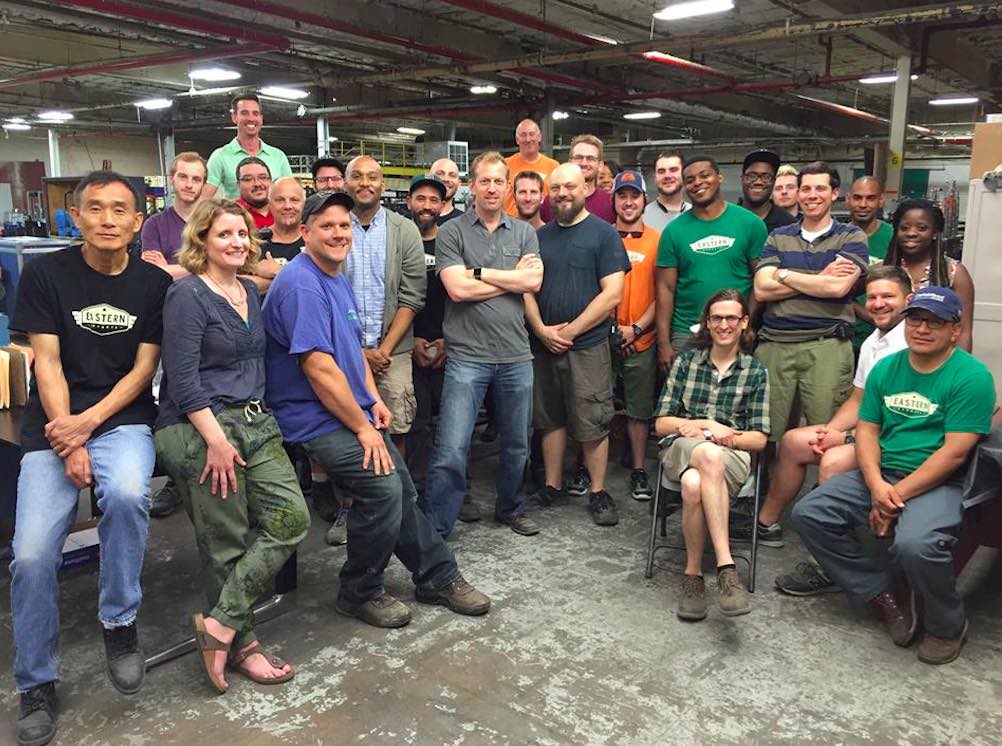 A successful film studio in the Gowanus neighborhood which has close to 230 employees could be forced to close if a proposed environmental cleanup plan moves forward.
Under the agreement, the property of Eastern Effects, a film studio located at 270 Nevins Street (between Sackett and Degraw Streets), could be used for staging purposes during the construction of the actual tanks near the end of the canal at 242 Nevins Street and 234 Butler Street.
The agreement between the EPA and city — if approved — would involve the city acquiring the three properties  — potentially using eminent domain laws.
Many commercials, television shows, and films use Eastern Effects as home base for their shooting — including The Americans.
Pardon Me For Asking reports that founder and president Scott Levy and the studio's general manager Philip Warren met at a recent general meeting held by Gowanus Canal Community Advisory Group. Levy and Warren said that the shuttering of the studio would mean the loss of 200 union jobs, 31 full-time jobs, and about $4 million they say that the studio contributes annually to the local economy.
"This business was my dream come true, what I always wanted to do," Levy told the Daily News. "I'm crushed. My dream is broken. I sometimes can't talk about it. It's the worst thing."
Eastern Effects released information about alternate options that would keep the studio at their space:
"There are underutilized and vacant properties surrounding the area that are viable alternatives for this temporary staging location. We propose that the City evaluate such sites, saving the studio from closure and maintaining New York City's position as a leader in the film and television production industry."
The studio has also provided links to online letter templates that community members can use in order to sign and show support.
Council Member Brad Lander, Council Member Stephen Levin, Brooklyn Borough President Eric L. Adams, and New York State Assembly Member Jo Anne Simon, issued a statement in support of the agreement between the city and the EPA.
At an April 25 meeting, the U.S. EPA Superfund Director Walter Mugdan detailed what would happen if the city was unable to acquire the property. "If the city is not able to go through the steps that are required to exercise eminent domain in the time schedule provided, then the EPA can require the city to revert back to the park location."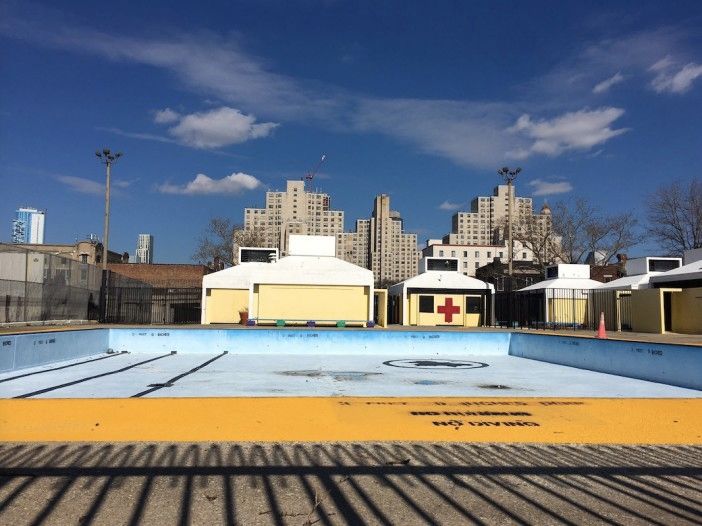 The city rejected the EPA's previous proposal to build the tank under the Double D (Douglass-Degraw Pool) at Thomas Greene Park. However there was pushback because of the amount of time the pool would be closed to the public. "Losing a park for eight to nine years is an entire childhood," said Parks Commissioner Mitchell Silver, as reported by DNAinfo.
"We have no issue with the building of the tank. We understand that the tank is part of the clean-up that is needed for the City and for this local area," said Levy. "We are not here to debate that, but we think we are an afterthought when it comes to where to put a staging site to support that tank."
Should you want to add your opinion, the EPA will be accepting written comments via mail or email. Please make sure to do so by today, Tuesday, May 31. The information is below:
Walter Mugdan, U.S. EPA Superfund Director
290 Broadway, Floor 19, New York, N.Y., 10007
mugdan.walter@epa.gov