"Fight and Resist" – Tenants Organize To Improve Living Conditions
CLINTON HILL – When Andrea Campbell received a $26 overdue rent balance from Coastline Apartments back in May 2015, it was accompanied by a letter of eviction if the money was not paid in three days. The problem? The arrears were false, Campbell said.
In April 2015, Clinton Hill GP LLC bought 425 and 435 Grand Avenue, 90 Downing Street, and 29 Putnam Avenue for $38 million. A month later, Coastline Apartments began collecting rent as well as sending out arrears. While Campbell was able to send an email to Coastline Apartments disputing her false arrears, she said that some of the older tenants that lived in the buildings were not so lucky.
"In some cases, the burden was placed upon the tenant to prove they didn't owe the amount by coming up with receipts and bank statements," Campbell said.
It did not take long for tenants to organize. In June of 2015, Campbell, and other tenants living in the four buildings managed by Coastline Apartments met for their first ever Grand Putnam Tenant Association meeting.
Frank Delessio, 37, who has lived in 425 Grand Avenue for seven years, said that once tenants began to share stories about Coastline, the next step was pretty clear.  "We realized shortly that people were either being bought out or people were getting false arrears," Delessio said. "We just figured the only way we can really combat them successfully is if we are all united."
On Dec. 1, 2016, the Tenant Association filed a lawsuit against Coastline Apartments. "Not getting repairs done prompted the lawsuit," Delessio said.
In the fall of 2015, Delessio had knocked on every door in the four buildings and asked each tenant what repairs they needed – they ranged from cracked walls, plumbing leaks, holes in ceilings, windows not closing and more. One tenant complained to the association that she wasn't able to open her front door without handing the key to someone outside the building.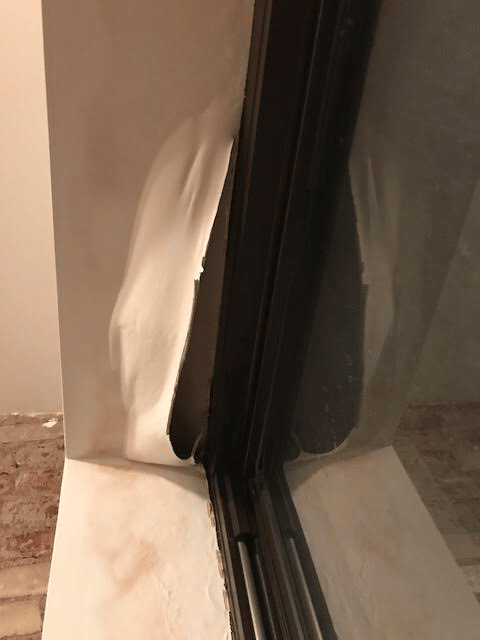 "I made all the 311 complaints on behalf of the tenants. And then the city came to see if the complaints were true, and they were,"  Delessio said. "They had over 325 violations at one point."
According to Ellery Ireland, the Tenant Association's attorney, in their lawsuit, the association accuses Coastline of not having an official superintendent in any of the buildings, illegally turning cellars and basements into duplexes, harassing tenants by not cashing their checks and accusing them of not paying rent, even when they had, as well as violating the basis of the NYS Homes Program. New York City requires apartment buildings with nine or more units to have a janitor or superintendent living in the building or within 200 feet of the building.
When contacted for comments, a Coastline Apartments spokesperson said, "the matter is in active litigation and we therefore do not wish to comment at this time, other than to say that we deny the claims asserted and have been working tirelessly to improve the conditions in these buildings."
Although the lawsuit has been filed for a year, Ireland said that it is still in early stages. Campbell and Ireland both said that Coastline Apartments has changed attorneys several times in the past year. Currently, there's talk of a settlement between the two parties, Ireland said. He added that the association will be in court in early December.
As of late November, the Tenant association has over 50 members according to Delessio, with new tenants joining at every meeting. However, not all tenants in the four buildings support the association. Campbell said that many people "do not want to rock the boat," adding that she was once like that.
However, she said the association has taught her the importance of speaking up and fighting back. "The fact that this happened before Trump, trained me to be resistant," Campbell said. "They ignore you, you get together with your neighbor and fight and resist it.
Updated on 9/21/18 to reflect the property is owned Clinton Hill GP LLC, not Lori Casey.