Fidler Takes NY1 On A Tour Of Southern Brooklyn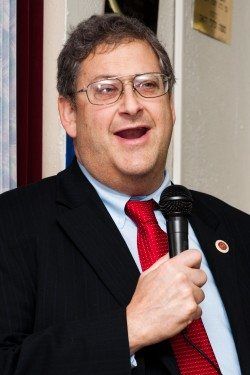 Departing City Councilman Lew Fidler took journalist and "Inside City Hall" host Errol Louis on a tour of his Southern Brooklyn district, visiting Gerritsen Beach and Marine Park, among other places, in a new report by NY1.
In the video, Fidler shows Louis the destruction wrought by Superstorm Sandy, discusses building projects such as the Marine Park Green Community Center, keeping Public School 114 in Canarsie open, and maintaining funding for children and senior programs.
At the end of the video, Fidler, who is leaving the City Council at the end of his term, remained vague about his future plans. While he said it wasn't in his plans to run for office at the moment, he added that he was "not riding off into the sunset."
You can watch the video tour here.