FEMA And SBA Registration Deadline Is Coming Soon, For Real This Time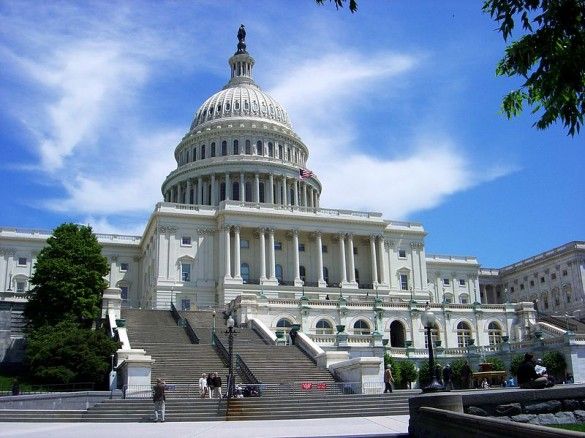 The deadline to register for FEMA and SBA assistance is coming and this time there won't be any more extensions, the agency warns. The final deadline is this Saturday, April 13. Below we are posting the relevant information on how to register as well as some new information on how federal assistance will affect your taxes and how to appeal a denied claim.
New York survivors have until April 13 to register for possible federal disaster assistance.
For Sandy survivors who receive assistance and file income taxes: Federal disaster aid such as grants for temporary housing, or replacement of personal property is not taxable income.
Survivors will not pay additional federal taxes or lose Social Security, Medicare or other government benefits because of federal disaster assistance.
Federal disaster assistance excluded from federal taxable income is also excluded from NY state taxable income.
For more information, survivors can visit the IRS's Tax Relief in Disaster Situations page at IRS.gov and the State of New York's Department of Taxation and Finance Hurricane Sandy relief page at tax.ny.gov.
Registered survivors who receive a determination letter may appeal within 60 days of the date of the last decision letter.
Registered survivors should respond to letters from FEMA and keep their contact information updated.
Survivors can register:

Online at DisasterAssistance.gov or by smartphone or tablet at m.fema.gov or download the FEMA app.
By calling the FEMA Helpline: 800-621-3362 (Voice, 7-1-1/Relay) or (TTY) 800-462-7585. The line is open 7 a.m. to 10 p.m. EDT, seven days a week.
A FEMA Language Assistance Line is available for those who need services in languages other than English or Spanish. Call: 866-333-1796.

April 13 is also the deadline to apply for a disaster loan from the U.S. Small Business Administration.
State and federal officials encourage anyone affected by the disaster to register for assistance by calling toll-free:

800-621-3362 (Voice 7-1-1/Relay).
Or TTY: 800-462-7585.
Register online anytime at DisasterAssistance.gov.
Visit m.fema.gov on your mobile phone or download the FEMA app on your smartphone or tablet.
Multilingual operators are available.
For more information on programs in several languages visit: www.fema.gov/all-languages.
If denied you can appeal
If you have registered and received a letter denying you assistance, read the entire letter carefully. The letter may ask you to supply additional information or documentation. You may send this appeal within 60 days of the date of the last decision letter. Again, read the letter carefully. Respond to any letters from FEMA and keep your contact information updated.