66th Precinct Stats 2015: Arrests Up, Felonies Down, Sexual Assaults Surge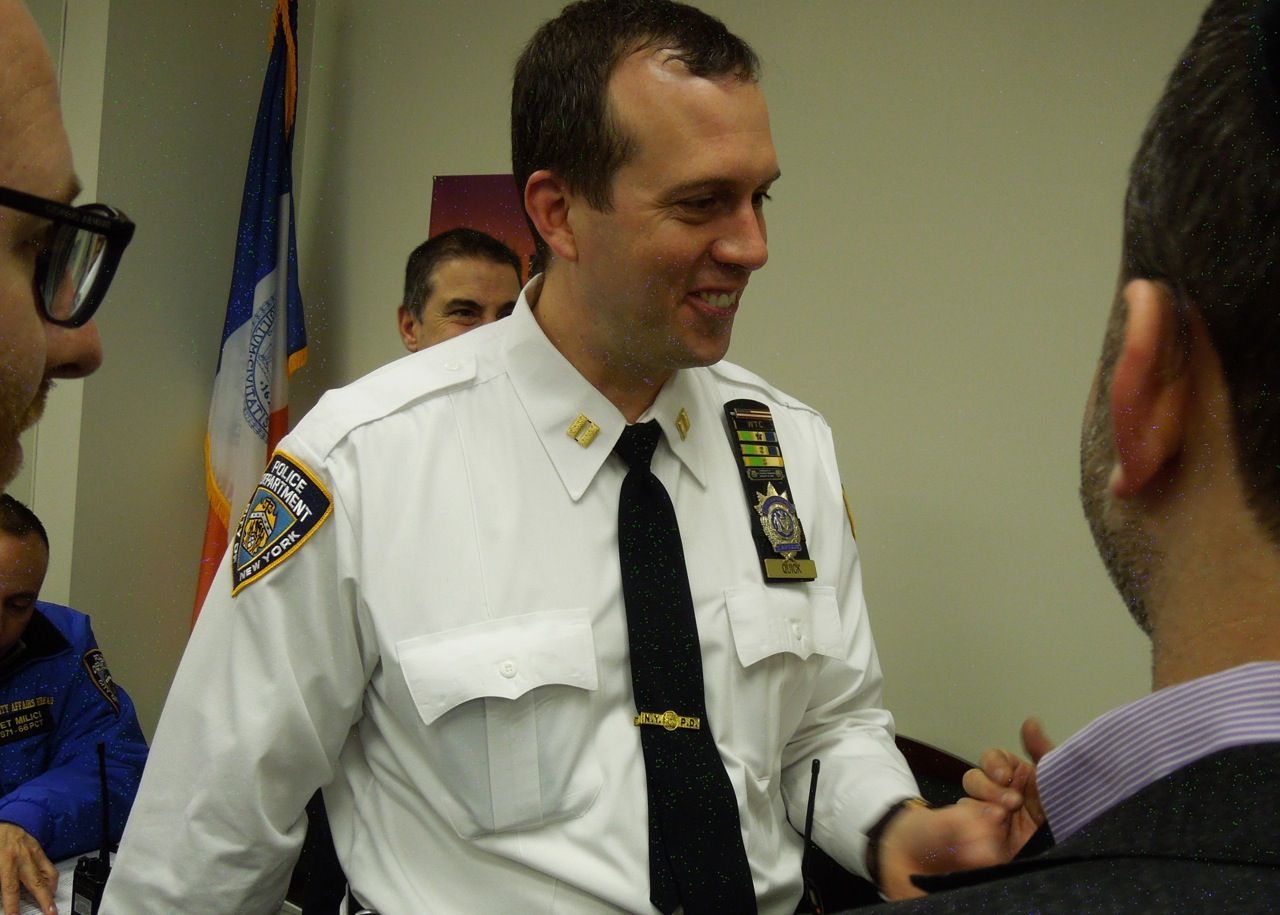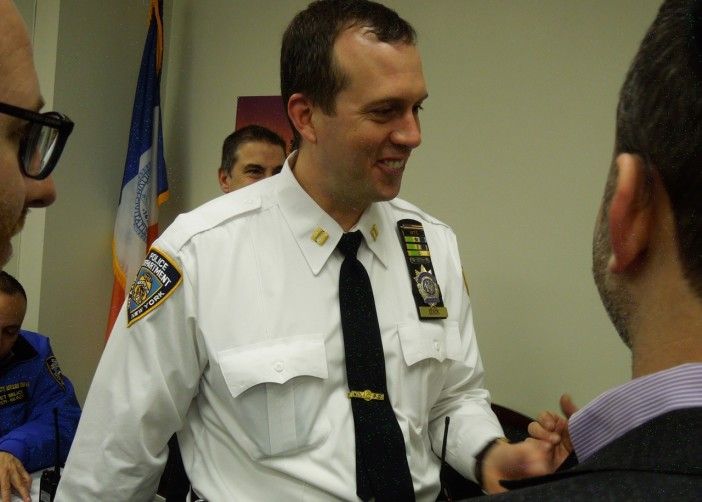 There was good news and bad news to share with residents of Borough Park, Kensington and Midwood at last week's NYPD 66th Precinct meeting.
Last Thursday — at the first Community Council meeting of 2016 — Captain Kenneth Quick crunched recently released data for 2015 showing a remarkable spike in arrests and a decline in overall felonies, but also some alarming figures when it comes to reports of rape in the previous year.
"How proud I am to be commander of this precinct," Quick said, noting that overall crime for last year "was at a record low."
This was also true in 2014, he pointed out. For 2015, felony crime was down by 2.5 percent. Robberies and burglaries, the two crimes that had Quick the most concerned, were both down: 9.2 percent for robbery and 8.6 percent for burglaries.
There are some real areas of concern, however. Reported rapes in the 66th precinct jumped 150 percent in 2015, from 8 to 20. Capt. Quick pointed out those were primarily "acquaintance rapes," which more women are now willing to report to police. Misdemeanor Sex Crimes are also up, jumping 26.3 percent, from 38 to 48. Corner Media has covered a number of rapes in the area, such as an attempted one on Church Avenue in August, and another one in Borough Park in July.
Arrests for robberies and burglaries were way up: 23 percent for robberies and 30 percent for burglaries. Meanwhile arrests overall were up 9 percent. The upshot, Captain Quick said, was a successful year and a much safer community.
The captain shared a recent anecdote, highlighting the precinct's good police work. Toward the end of 2015, Quick said, a 60-yr-old man was the victim of a late-night robbery and vicious attack. Once the robber had the man's cell phone in hand, he still continued to kick and pummel him. After working night and day on this case, the detective squad finally caught the perp. As a result, the lead detective, a woman, will be awarded Cop of the Month for February.
Lost in the jubilation were the increases in violent crimes: In addition to the rape reports, murders in the 66 jumped from 1 in 2014 to 4 in 2015, a 300 percent increase — although the long-term trend is that murder rates in the precinct are still dropping.
Felonious assaults in the precinct also increased 23.6 percent (from 123 to 152), along with Misdemeanor Assaults, up 7.5 percent (from 320 to 344), and Misdemeanor Sex Crimes, up 26.3 percent (from 38 to 48). The Commander reported that the 66th Precinct had been successful in closing out 107 of its 159 Felonious Assault cases.
Our area seems to be mirroring city trends. Citywide both murder and rape were up — 5.1 percent for murders and 6.3 percent for rapes — which the NYPD attributes to "the Cosby effect," better victim outreach, and more women speaking up. Eleven percent were "stranger" rapes (164), the City has noted.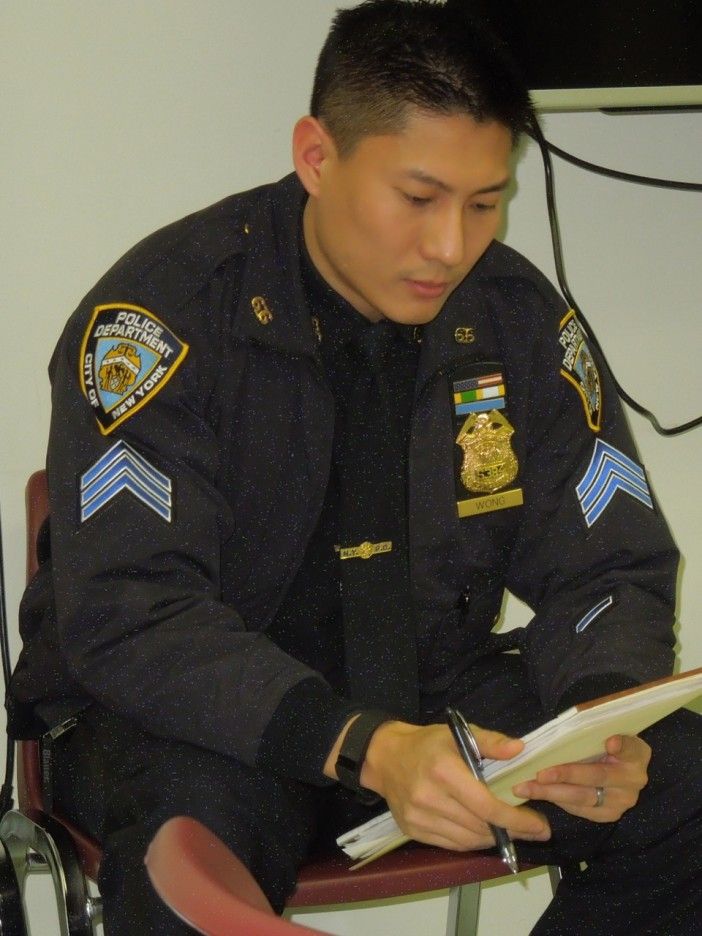 In other news:
Sgt. Tony Wong, a 5-yr veteran of the 66, has been appointed the new Traffic Safety Officer. As the precinct's Vision Zero point man, among his concerns are pedestrian safety, moving traffic violations, speeding, and illegal turns. Call 311 or leave a message for him at (718) 851–3414 and someone will return your call.
Officer Roche, the Youth officer, runs weekly NYPD Explorer meetings each Friday at the Precinct, 5822 16th Avenue, from 4 to 8 pm. Open to all teenagers 14 to 20 years old who have finished 8th grade, Officer Roche said drop-ins are welcome to check out the Explorers and pick up an application. For questions, call (718) 851–3413.
Ms. Pat Alexander, the director of Social Services for CAMBA, which operates the recently opened Kensington homeless shelter across from Foodtown at 385 McDonald Avenue, also spoke. She introduced herself to the community and thanked it for its support, which she said so far had been tremendous.