Feds Join The Gateway Makeover Party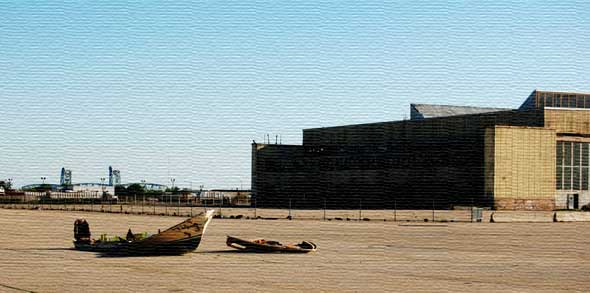 A new player is getting in on Jamaica Bay development plans: President Obama.
Last week, Interior Secretary Ken Salazar and National Park Service Director Jon Jarvis visited New York City and decided it was time for a change.
The two announced that as part of President Obama's America's Great Outdoors initiative, they plan to create what they call "the largest urban campground in Amerca" in and around the Jamaica Bay Unit of Gateway National Recreational Area.
This vision would include bikeways, kayaking trails in the Bay, and an environmental education center for schools and community groups.  It also includes urban design plans for Floyd Bennett Field on Jamaica Bay giving better access to the field's gardens and fresh vegetables.  The plan will also ensure that school children have better knowledge and exposure to these areas.
They're the latest to weigh in on reshaping Floyd Bennett Field and Gateway. A blue-ribbon panel, assembled by Senator Charles Schumer and Congressman Anthony Weiner, gathered in September to work out a vision for Floyd Bennett's future, and the state has given the thumbs up for a charter school on the premises. Of course, someone ought to tell all of them that there's going to be a little bit less of Gateway to go around, with the Port Authority of New York and New Jersey attempting to expand JFK Airport and fill in a portion of Gateway.
But that ain't stopping Obama. The Fed's got a "bold vision":
"With President Obama's Great Outdoors Initiative, now is the time to build on the progress we've made and pursue a bold vision for the outdoor spaces and national parks in New York City, so that the city's green spaces, waterways, and cultural landmarks are healthy, connected, and accessible to every child in school, every resident, and every visitor from around the globe," Salazar told National Parks Traveler.