Fed To Fund Repairs Of Marine Parkway/Gil Hodges Bridge Damaged In Sandy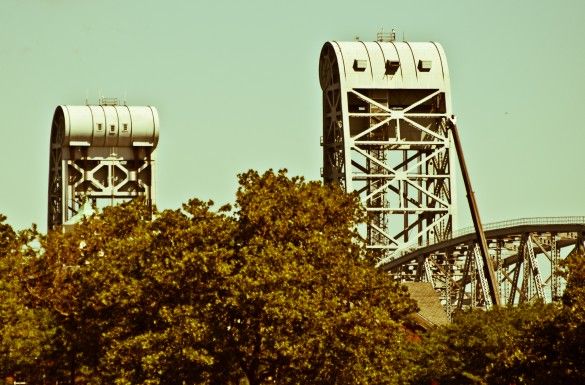 The Federal Emergency Management Agency (FEMA) will send more than $3.4 million to the MTA, reimbursing them of the costs of Superstom Sandy-related repairs and infrastructure improvements on the Marine Parkway/Gil Hodges Bridge, Senators Chuck Schumer and Kirsten Gillibrand announced this morning.
Here are the details from a press release the U.S. senators issued this morning:
Hurricane Sandy caused significant damage to multiple elements of the bridge's structure, including the seawall, riprap, and the walkway. Floodwaters also caused severe damage to switchgears, electrical systems and numerous spare cables and lights. These federal funds will reimburse 90% of the repair and mitigation costs.
… Specific reimbursements for repairs include: $1,519,087.00 for repair of scour and erosion damaged by the storm surge; $161,144.20 to repair switchgears located in the North Abutment North Chamber electric rooms, which was flooded with salt water; $600,914.00 for the repair or replacement of electrical conduits, junction  boxes and cables related to the navigation and security lights that were submerged under salt water; and $44,498.00 for the replacement or repair of spare parts such as cables, lights, gear wheels and motors that were damaged by salt water.
Reimbursements for hazard mitigation – improvements that are intended to make the bridge more resistant to future storms – include: $1,193,568 to add an additional layer of rip rap; $21,535.00 to fund "dry flooding" techniques including the installation of a flood-proof door; $172,789.70 to elevate 45 security floodlights and 12 navigation lights to flood-safe levels.