'Fatbergs' Are Ruining The City's Sewers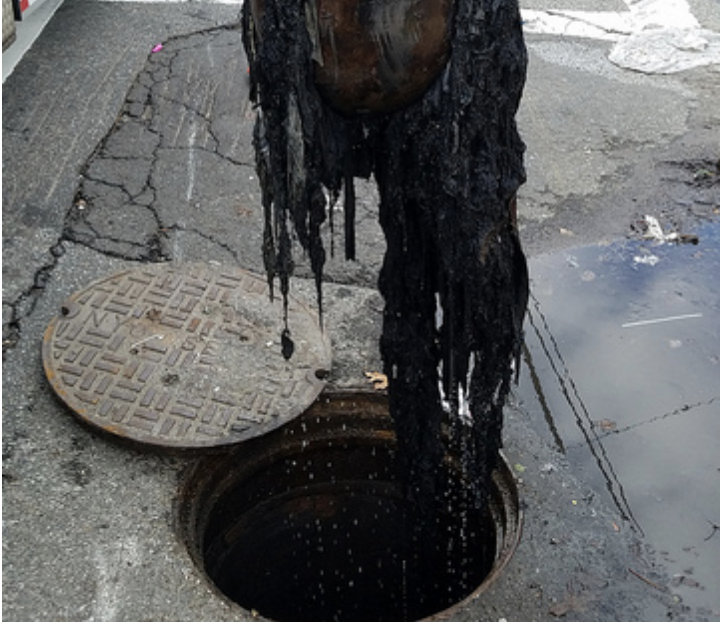 BROOKLYN — The city wants people to "Trash It. Don't Flush It," in a new campaign to help reduce those underground, greasy mounds that ruin your— and the city's— plumbing.
Over time, a build-up of grease and improperly flushed items form a sluggish mass dubbed "fatbergs" (fat + iceberg) which clog sewers and damage pipes. The accumulation of grease and debris causes 84 percent of all sewage backups in New York City.
New York City's Department of Environmental Protection's (DEP) month-long campaign aims to bring awareness to the improper disposal of grease, wipes and other trash that can damage pipes causing sewer backups and flooding.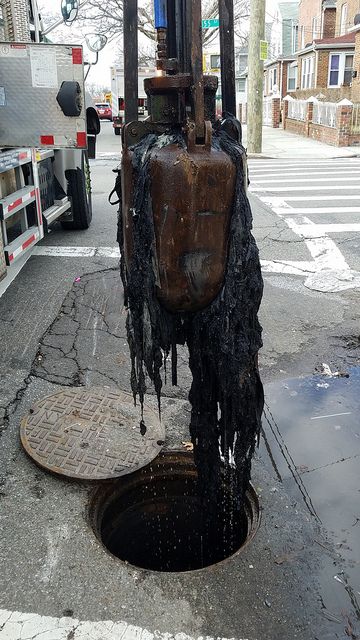 "New York City, with 8.6 million residents, could not exist without an effective wastewater treatment system and improperly disposed of wipes, grease, and other debris impedes the ability of our system to properly do its job and protect public health," said DEP Commissioner Vincent Sapienza.
DEP spends $19 million annually to clean clogged sewers, dispose of wipes and repair damaged machinery. The city agency warns homeowners may also have to foot a bill as high as $10,000 for plumbing issues related to grease and wipes in their section of pipes – the city is not responsible for residential or business plumbing, just the main pipes.
Tips on how you can prevent fatbergs from clogging your drains:
Only flush the four P's: Pee, Poop, Puke and toilet paper.
Never flush wipes or other trash down the toilet, even if the box is labeled as flushable.
Never pour grease down kitchen sinks or toilets. Instead, place grease in sealed non-recyclable containers and discard with regular garbage.
Toss makeup, cleaning and dirty baby wipes in the trash, as well as tampons, sanitary pads, and condoms.
Reduce and reuse by using compostable or reusable makeup applicators (cotton balls and sponges) and cleaning supplies (paper towels or rags).
Recycle finished toilet rolls, cardboard packaging from toothpaste and brushes and plastic packaging from shampoos and shower gels.
Gross Fact: In London, a 150-ton, 820-foot-long fatberg was discovered back in 2017, and a simple google search shows you just how big a problem these clogs are.