Fatal Shooting in Bed-Stuy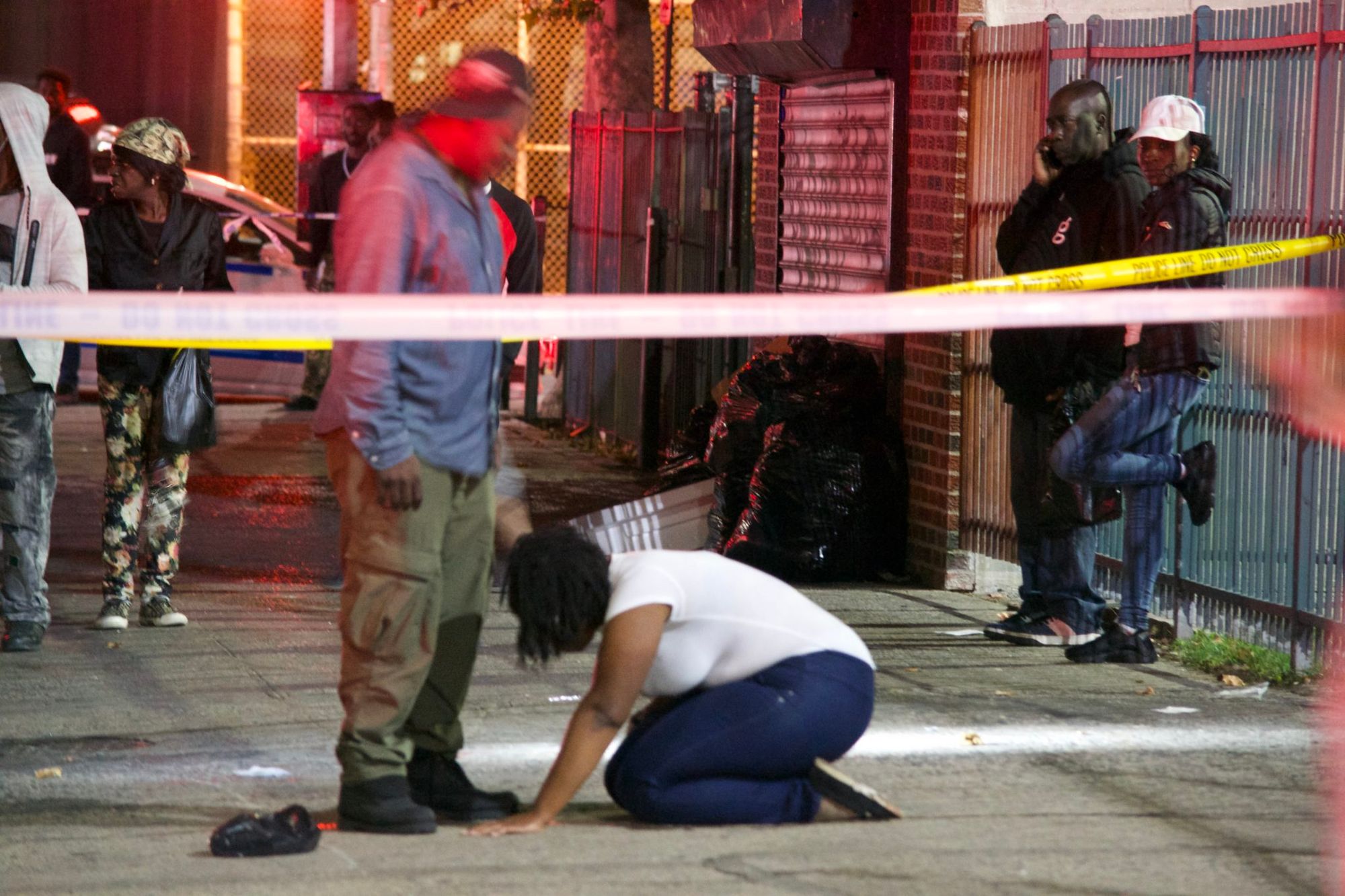 BED-STUY – A man is dead after a shooting in Bedford-Stuyvesant last night, says the NYPD.
At approximately 10:00 pm on Wednesday, October 18, police responded to a 911 call of a shooting at 120 Chauncey Street, near Malcolm X Blvd. On arrival at the scene, police found an unconscious and unresponsive male in his mid 20s with gunshot wounds to his chest and torso.
EMS transported the victim to Kings County Hospital, where he was pronounced deceased, say police.
While neighbors gathered around the scene, some were unfazed by the police activity. Bill Bernard swept leaves off of his front porch and waited for the police to allow him to move his car.
"Stuff happens in the best neighborhoods and the worst neighborhoods," said Bernard, a Chauncey Street resident of 10 years. "What're you gonna do?"
The name of the victim has not been released pending family notification. Currently, there are no arrests and the investigation is ongoing, said police.
Some onlookers reacted loudly, crying out, while others kept on with their lives. A middle-aged man in a Yankees cap walked up to the police lines while on the phone, then seemed annoyed when told to walk around the block, rather than through the crime scene, to get to a store."These damn kids playing around with guns…" he trailed off.Additional reporting from Justin Hicks.