Fatal Fire in Flatbush Leaves One Dead, Seven Injured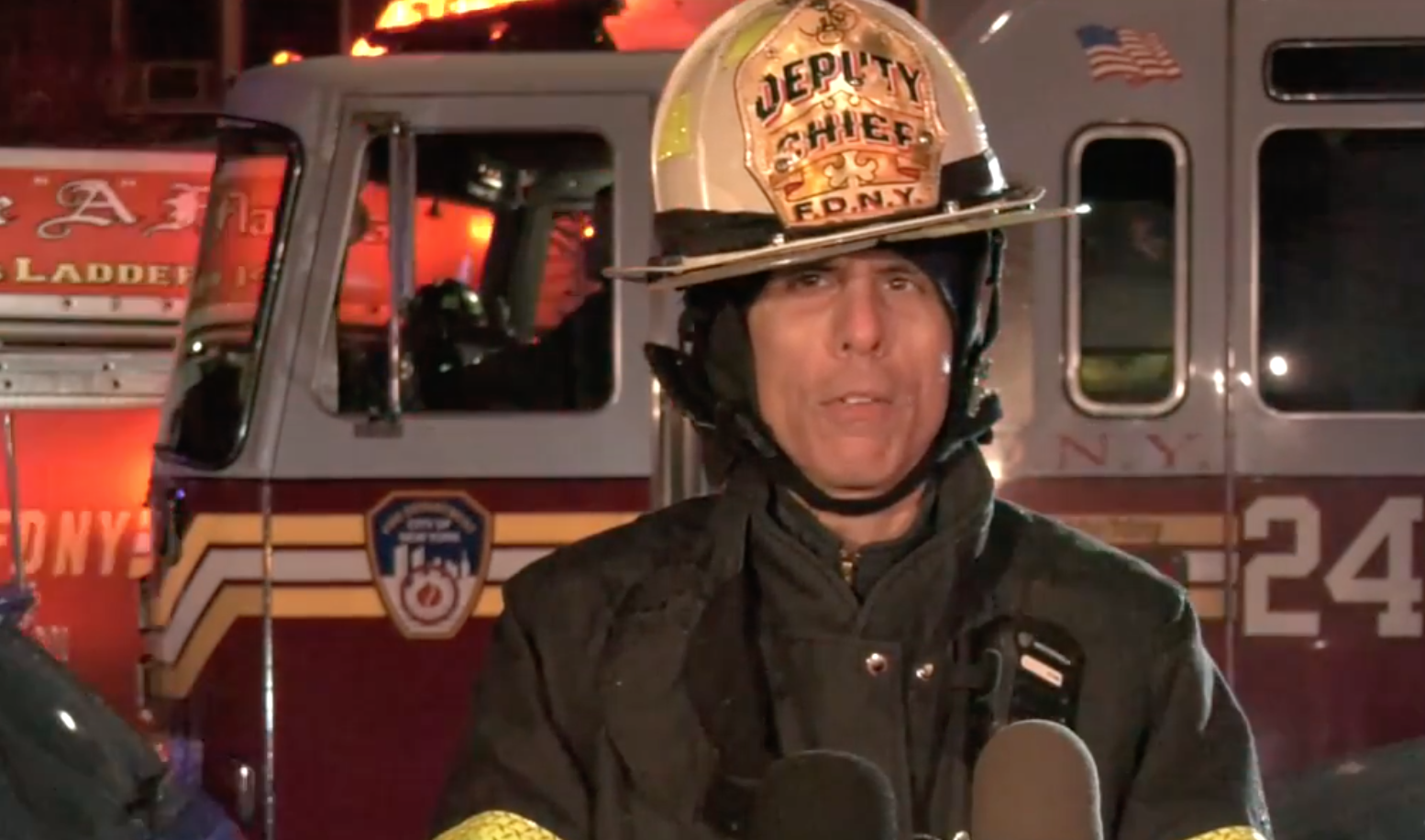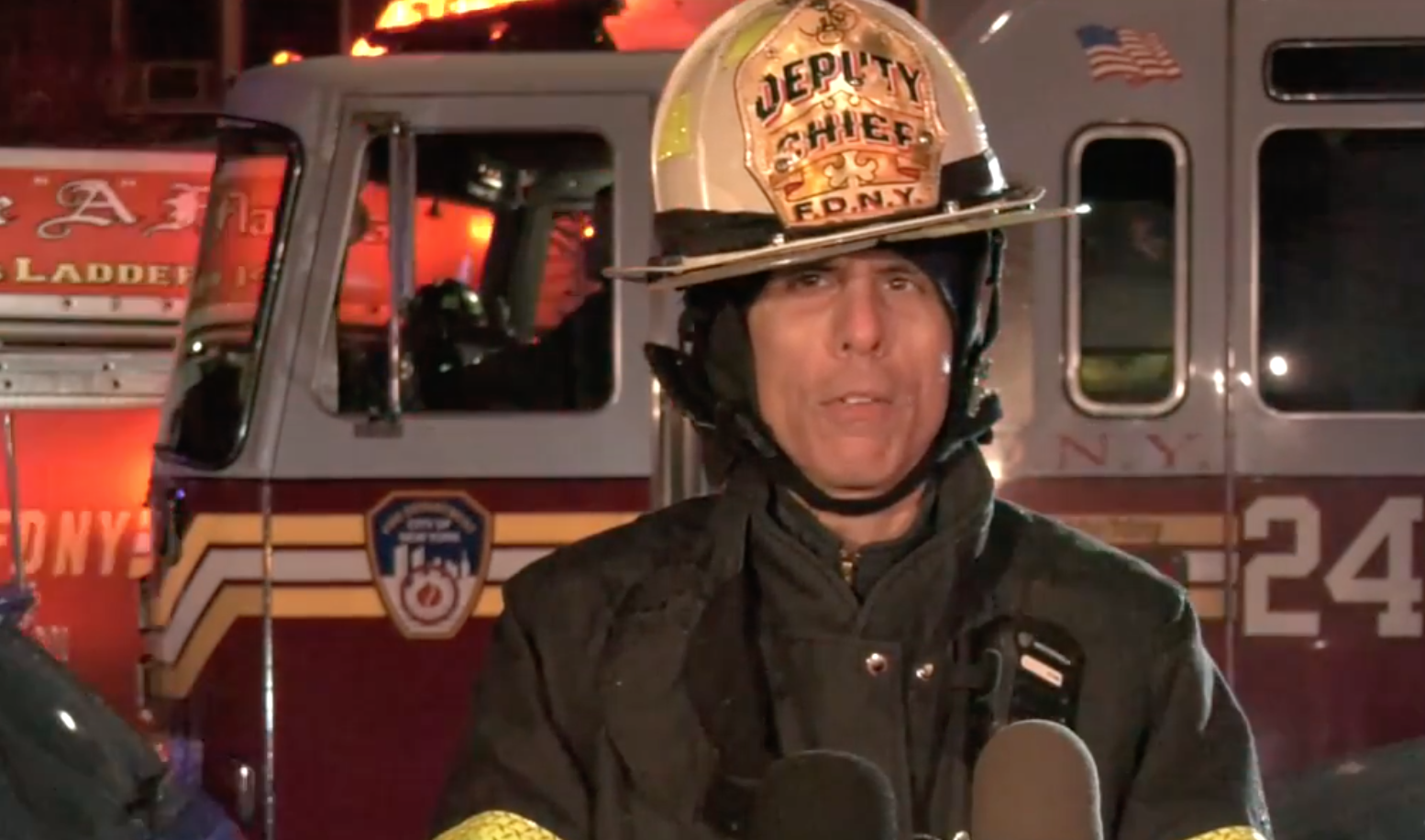 FLATBUSH — One person is dead and seven are injured after a two-alarm fire ripped through an apartment early this cold morning.
At around 4:40 a.m. on December 2, the FDNY responded to a fire on 1176 Nostrand Avenue near Clarendon Road. At the scene, they found one man unresponsive. He was taken to the hospital and was pronounced dead. Seven other people were also taken to the hospital for injuries.
According to FDNY Deputy Chief Michael Grogan, the fire had spread to the second and third floors of the three-story building upon arrival. People in that building had already self-evacuated before the firefighters got there. The second and third floors currently face extensive damage.
The man that died had jumped through his apartment window to escape the flames, witnesses told ABC7 News.
The cause of the fire is still under investigation.