Fatal Car Crash On Gowanus Expressway Near Dyker Heights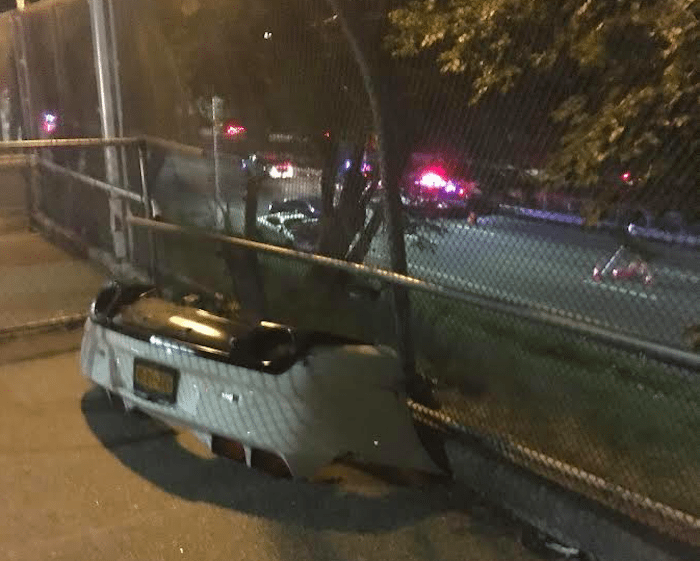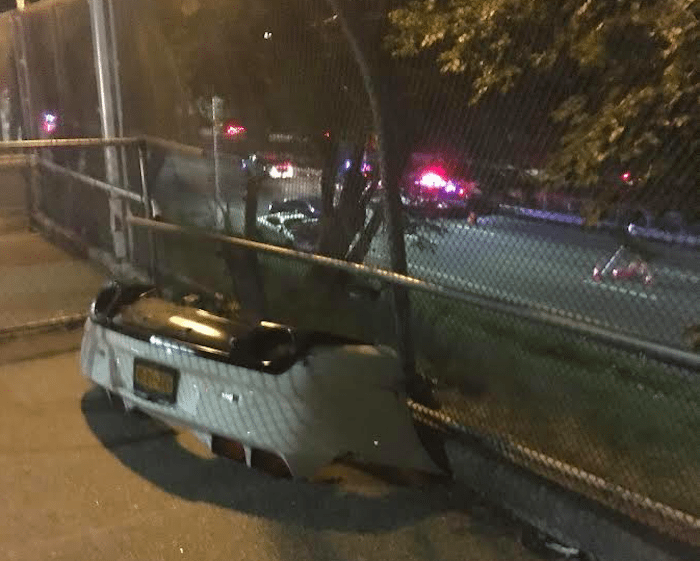 One driver was killed in a 3-car crash on the Gowanus Expressway near 72nd Street on Saturday late afternoon, said cops.
A 29-year-old driver of a white Chevrolet Camaro smashed into an Infinity while driving westbound on the Gowanus Expressway near 72nd Street, on Saturday, June 10 around 5pm, said cops.
The Camaro then careened into the guard rail and flipped over, while the Infinity rear-ended another car on the road, according to reports. Police arrived at the scene on Saturday to find the 29-year-old unconscious, with trauma to his torso.
Emergency vehicles rushed the victim to Lutheran Hospital where he was pronounced dead.
As of Monday morning, there have been no arrests and the investigation is ongoing. The identity of the deceased is pending family notification. No other injuries were reported for the other drivers.