Farewell To Sport Prospect, Park Slope's Little League Supplier For 29 Years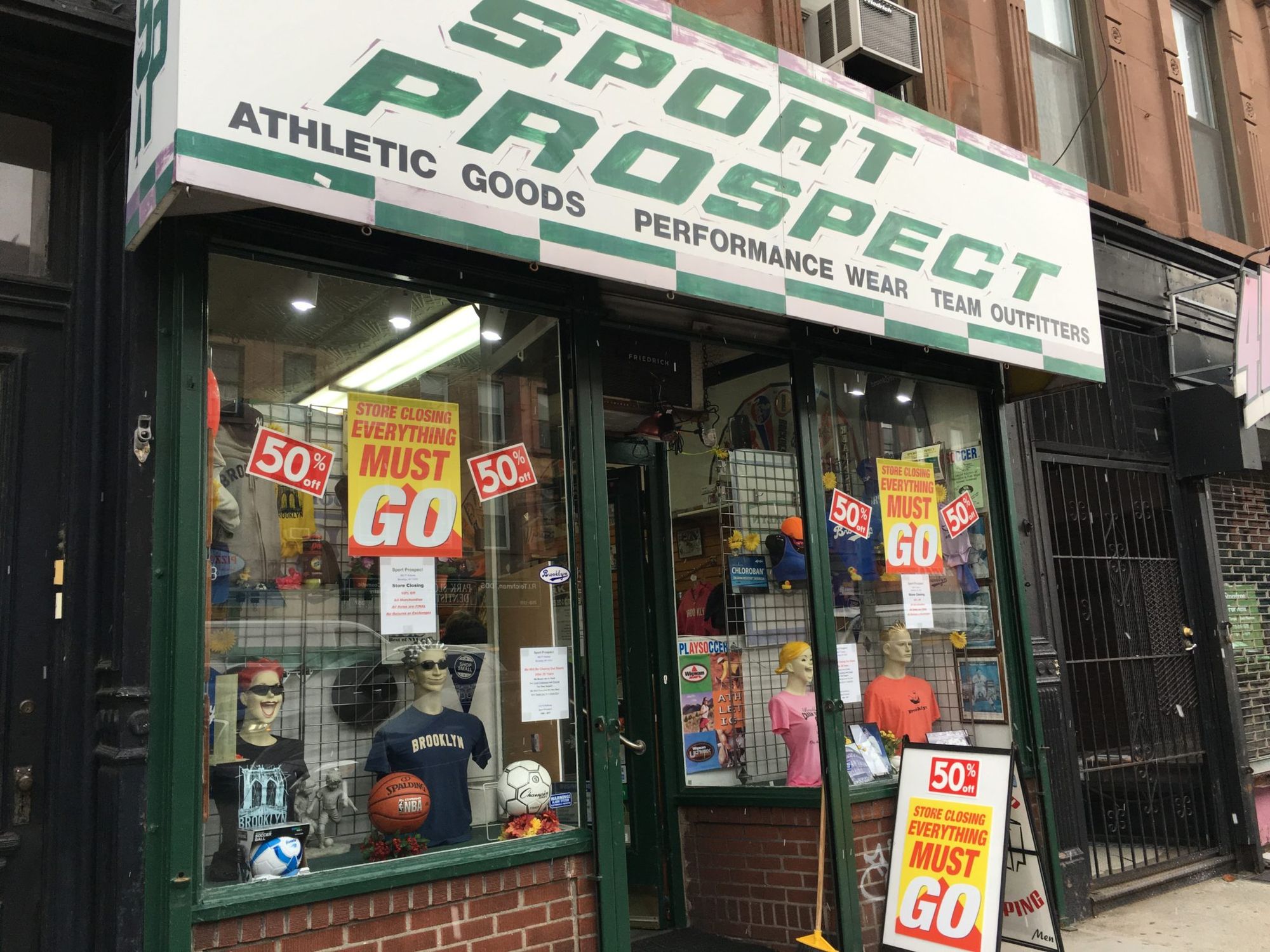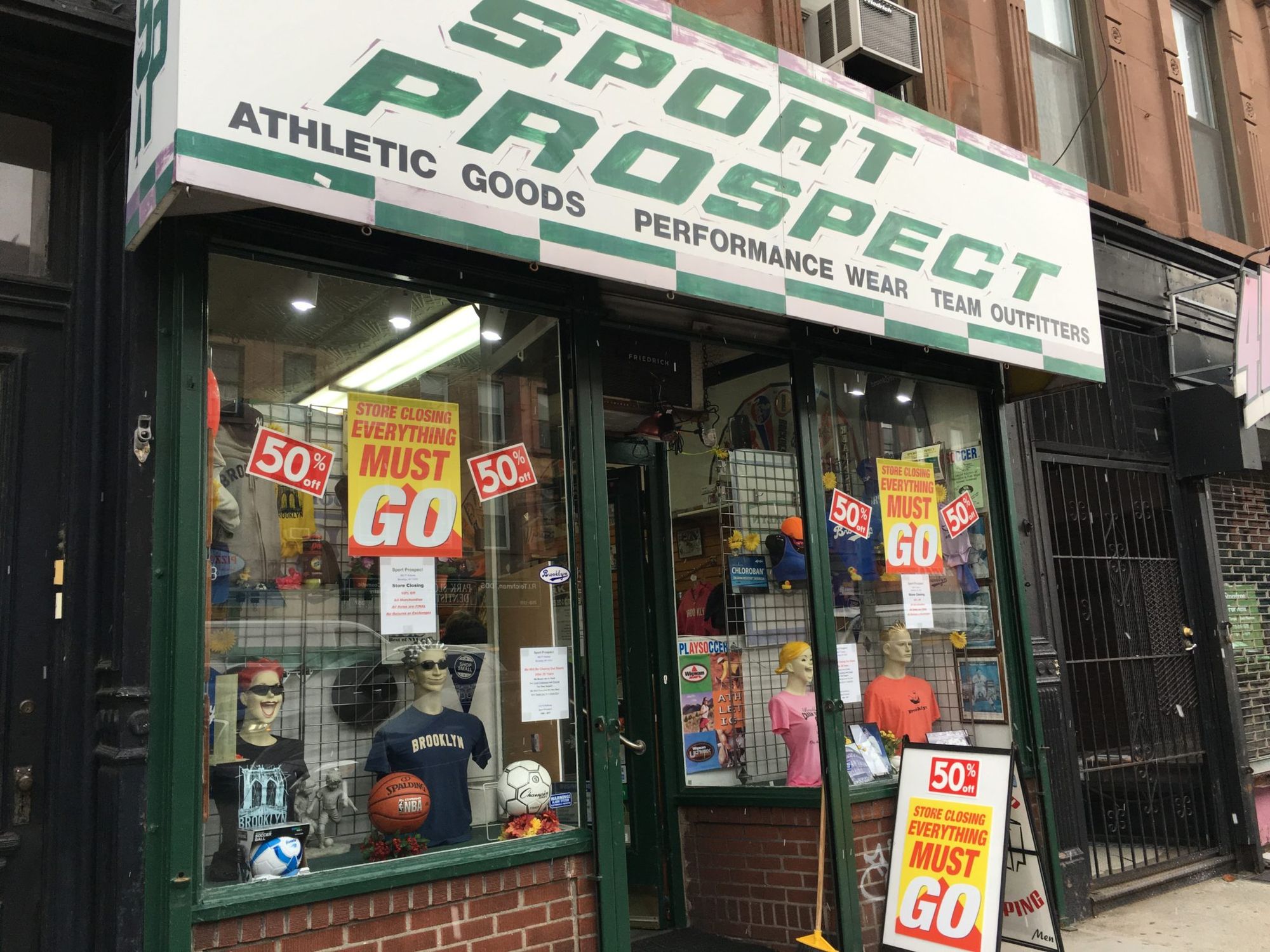 We're sad to announce that Sport Prospect, Park Slope's prime little league outfitter and t-shirt supplier, is shutting its doors after 29 years on 7th Avenue.
The small shop, at 362 Seventh Avenue between 10th and 11th Streets, owned by brothers and lifelong Park Slopers Carl and Anthony Manco, will close around Valentine's Day. But when we stopped in on Saturday afternoon, merchandise was already flying off emptying shelves.
When I asked Manco if rent increases drove them out of the building, he balked. "Forty years ago, I coached my landlord in Little League," he chuckled.
Carl opened the shop after leaving Paragon Sports in Manhattan, where he worked for 13 years. "Twenty-nine years later, here I am," said Manco. "But it's time to retire."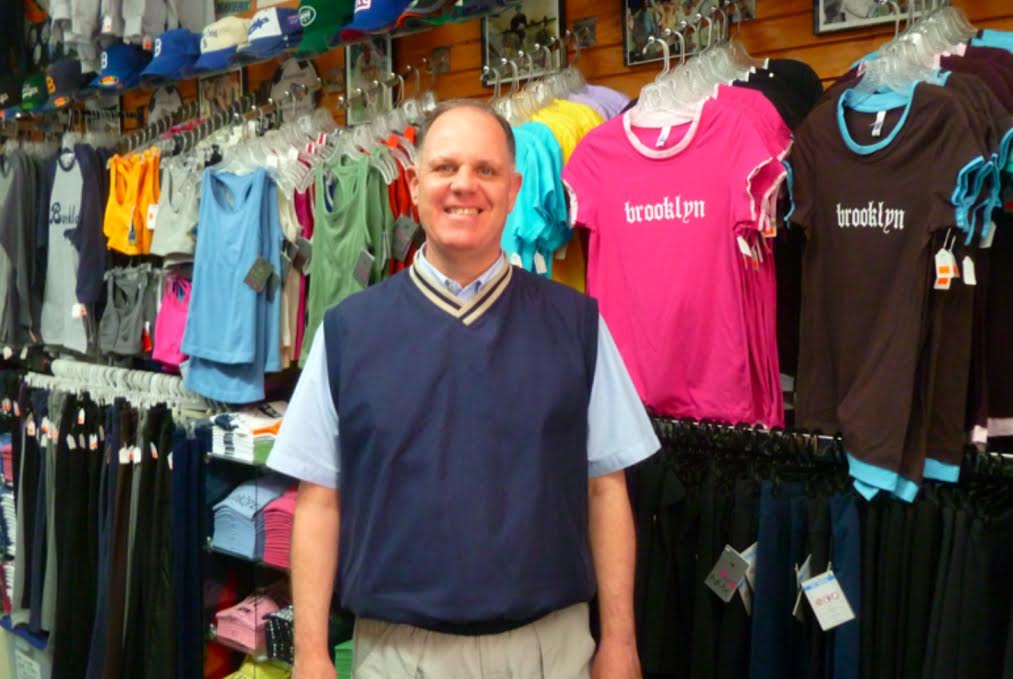 But not everyone has been so lucky. Just in the past few months, six nearby stores shuttered: Buttermilk Bakery, Scalino, Thistle Hill Tavern,  Goldy + Mac, 4 Play Brooklyn, and A Shoe Grows in Brooklyn. (Get a big-picture look at Park Slope restaurants that opened and closed in 2016 here.)
"I feel sad for what's happening on the block, as are most of the people who come in here," he said.
But the upcoming closure of Sport Prospect marks the loss of a neighborhood stalwart. And customers and former employees have been pouring in — some with tears in their eyes, some offering hugs, and all with their own stories.
"Today, a boy stopped in, actually not a boy anymore, he's almost 30. He told me he bought his first glove here," Carl said. "We'll miss our customers so much."
64-year-old Manco and his brother built their following from the ground up, as one of the first few stores on the block when they opened in 1988.
Though the store doesn't have a website, they've attracted a loyal following and high-profile clients over the years. "De Blasio and his wife are great customers of ours," Carl said.
Ever resilient, they survived changing buying habits by supplying equipment for schools and little league teams all over the neighborhood.
The store set itself apart from franchises like Modells with personal touches and fair pricing, eschewing the high-tech, expensive items for self-designed Brooklyn t-shirts (which, by the way, earned them the Village Voice's "Best T-Shirt Store" title in 2011).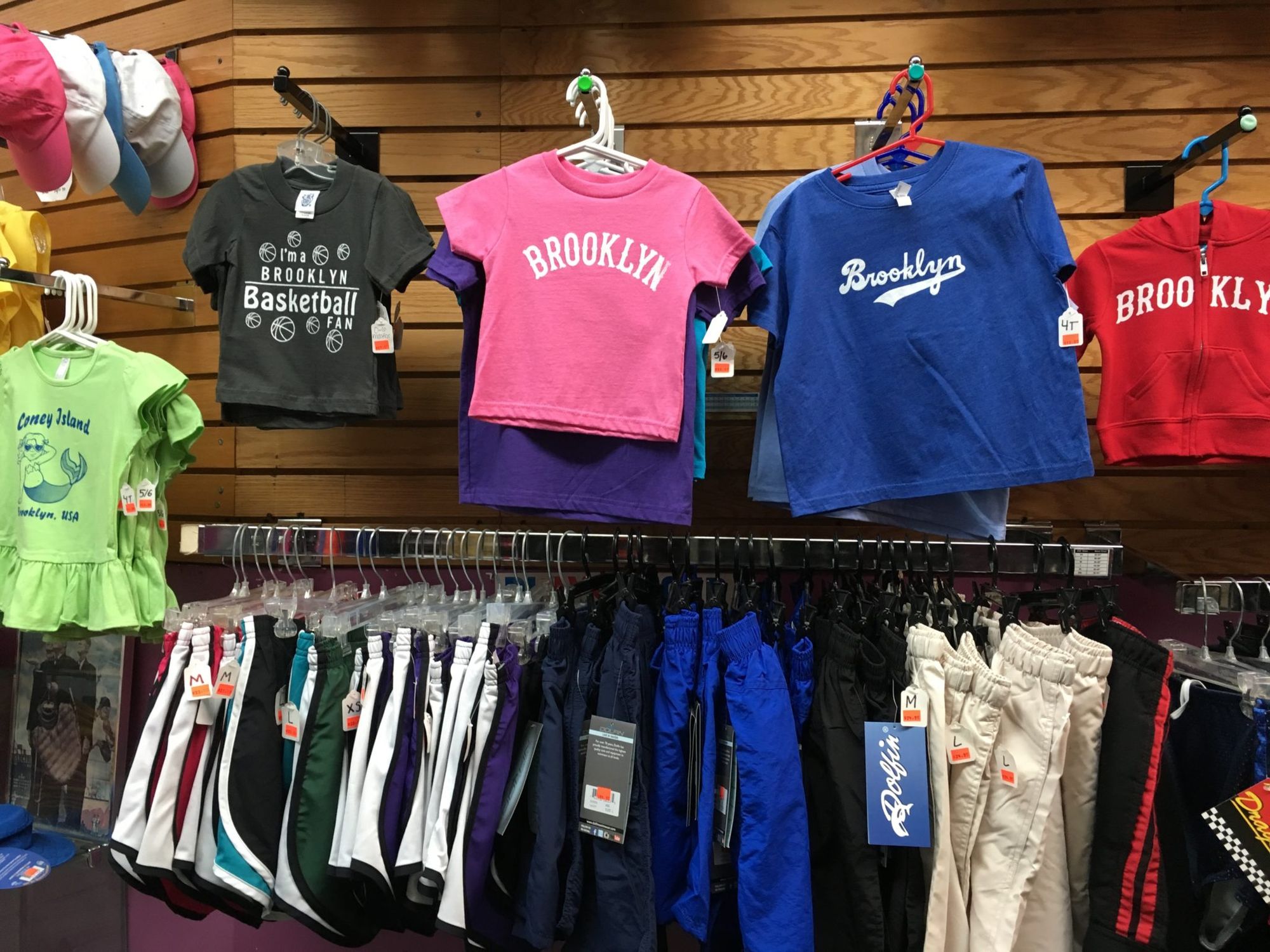 While designer Brooklyn-wear usually comes at a high price, Carl and Anthony always kept their prices low, with T-shirts ranging between $10 and $15 dollars that go for at least double at Brooklyn Industries.
Though the trend has had its ups and downs, Brooklyn pride merchandise was a steady investment for the sports shop. "For a good 10 years it was crazy with that stuff," he said, helped along by the cheerleading spirit of former-boro president Marty Markowitz and the short-lived hype around the Nets. "They really blew it," he said, shaking his head.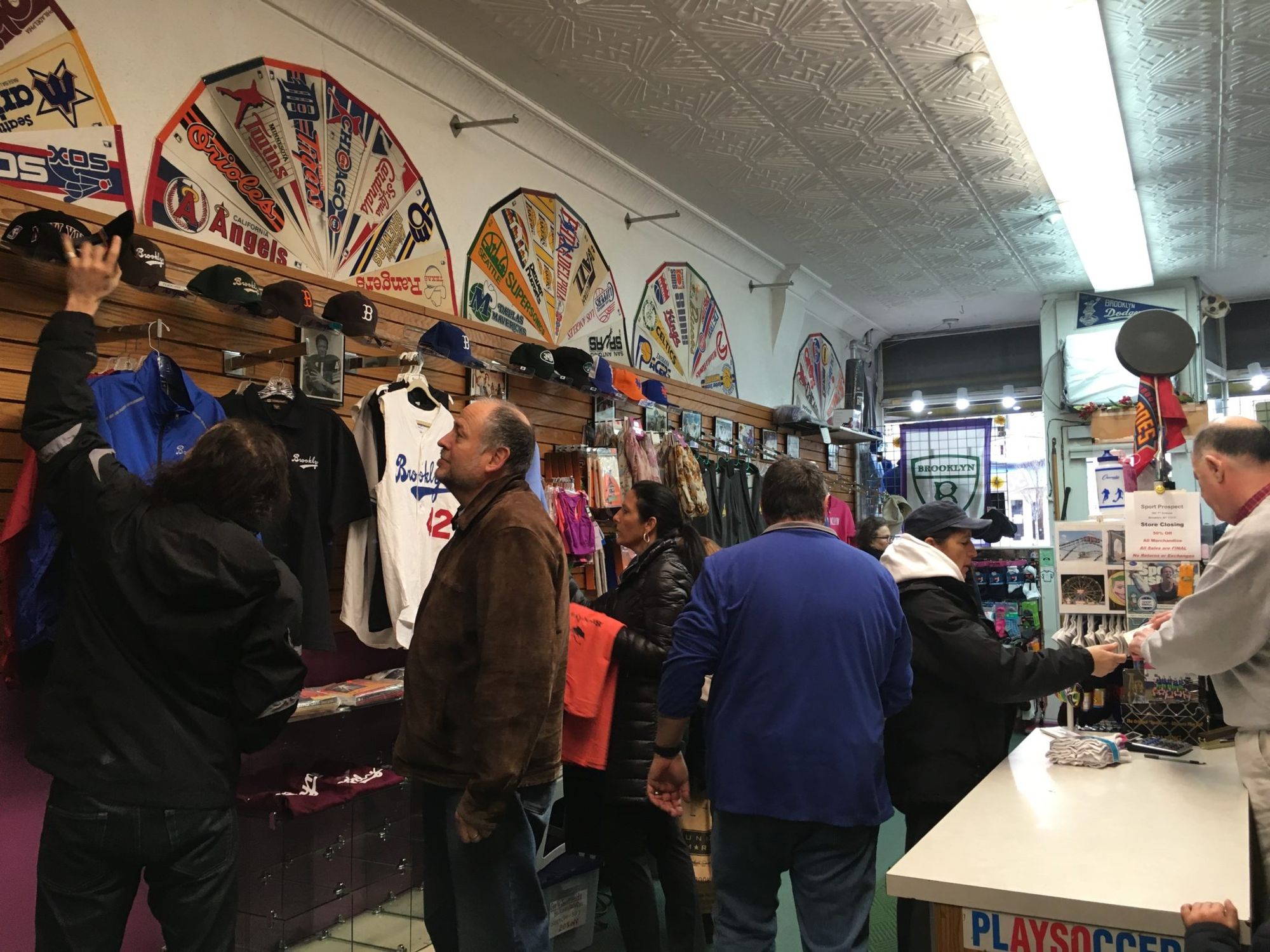 But Carl, who once ran athletic programs at St. Saviour's, has deep roots in the neighborhood that most likely won't fade with the storefront. "I could be three blocks away and hear someone calling out my name," he said.
To honor their lifelong customers, the brothers made a Hall of Fame window display filled with Valentine's hearts naming P.S. 107, Beansprouts Nursery School, St. Francis Xavier youth sports program, the local chapter of the American Youth Soccer Organization, and more supporters.
"I'm tearing up out here," he said, pointing to his showroom. "I'm seeing kids who came in when they were 11 who are now 40 years old, and athletic 40-year-old customers who are hobbling in here at 70," he said with a wistful smile.