Farewell To The Pickle Guys Of Coney Island Avenue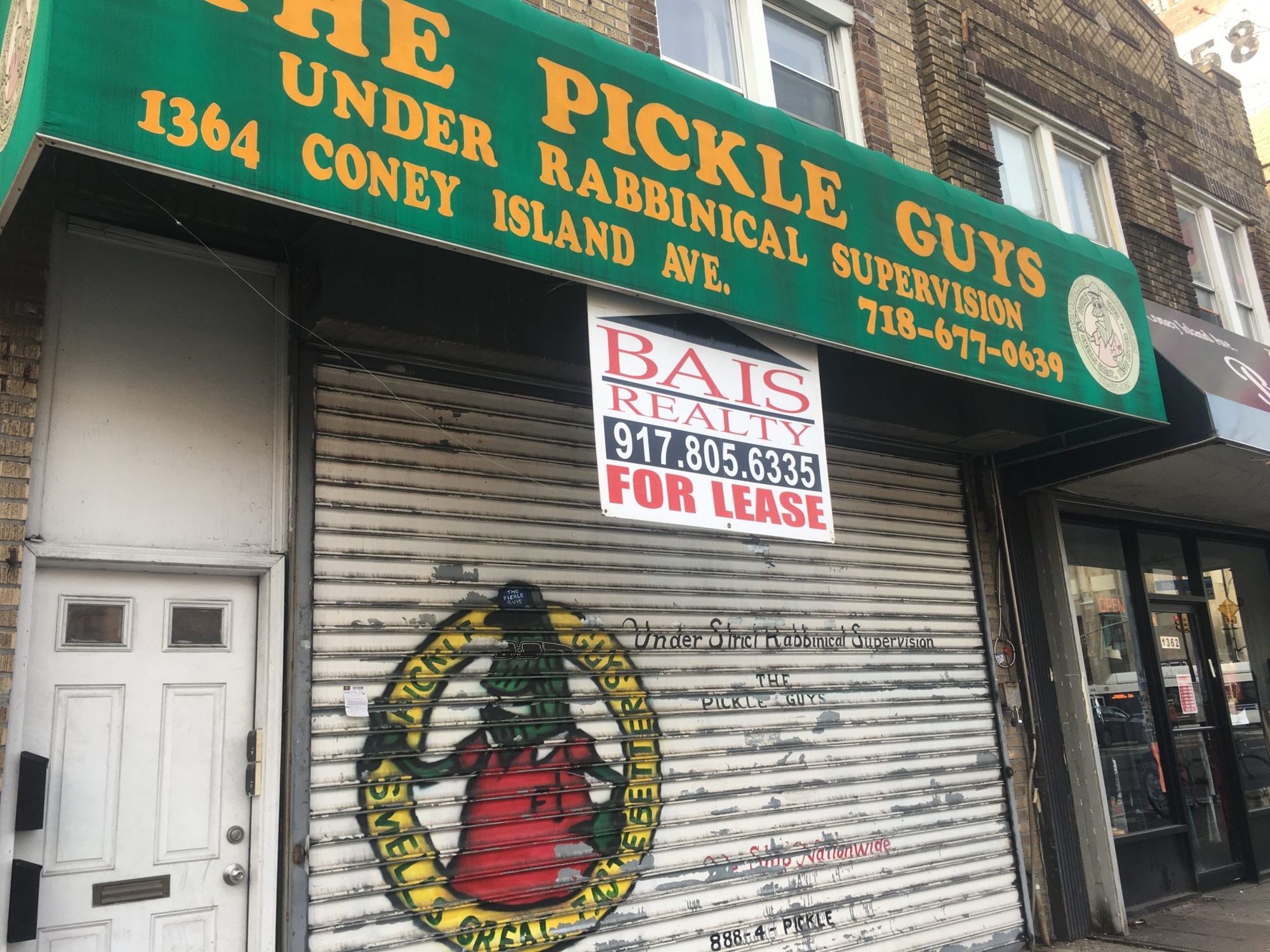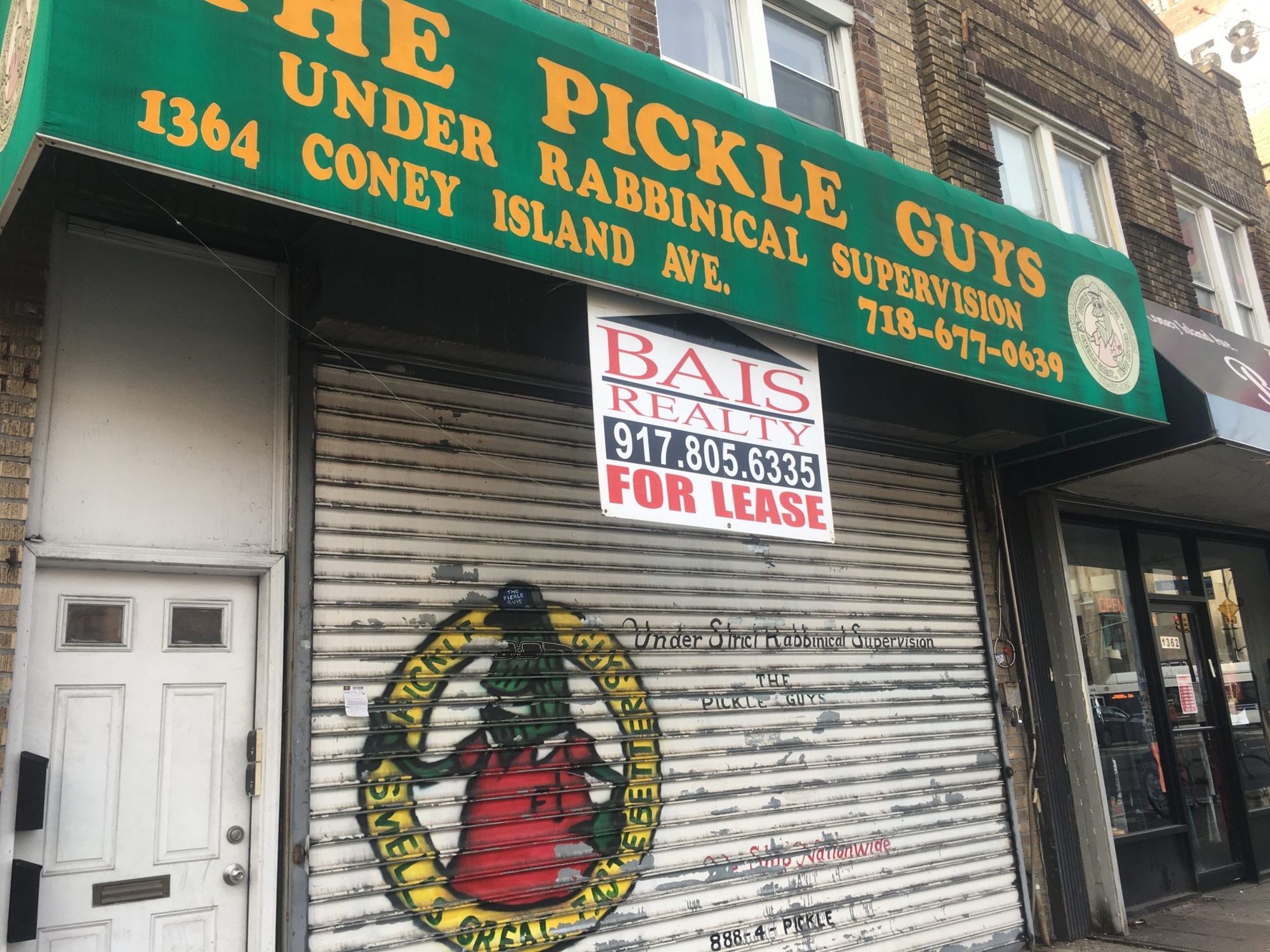 We are sad to announce the closing of 'The Pickle Guys II" on Coney Island Avenue near Avenue J in Midwood. But it's not all sour news — you can still get the famous pickled goodies in Manhattan, or place an order for delivery.
The Pickle Guys are not gone for good, they've just consolidated their Midwood and Lower East Side stores into a new, larger storefront on Grand Street in Manhattan. "Midwood was a great place to expand while it lasted," said the manager, but now they're reeling-in their resources.
The manager has been fielding calls from the Midwood shop, open for eight years on Coney Island Avenue, since it shuttered two months ago.
"Everybody loves our pickles," said the store manager, who has been traveling between Midwood (and points further south) and Manhattan his whole life.
"For some people, that commute is like like going to another state!" But for those Brooklyn-centric customers, there's always delivery (read more details on that service below).
The property at 1364 Coney Island is still vacant, according to realtors, but we'll be looking forward to seeing what's next for that storefront.
We reviewed the former pickle shop in September and were delighted by the sheer variety of pickling items marinating in tubs that lined the entire shop. After much deliberation and small talk with the staff, I bought a selection of Sour and New pickles plus a hefty portion of Kalamata olives — which I then proceeded to gorge on all that afternoon.
(And now I can confidently say that there is such a thing as eating too many pickles in one sitting. Worth it).
If you're like me, and it's unsafe to keep a tub of pickles around just for yourself, then it could be worth the trek into Manhattan for what yelp reviewers call "the best sour pickles on planet earth."
Delivery details:
What: The Pickle Guys will be delivering on Thursday evenings, check out the menu here.
Where: To sections of Midwood, Flatbush, and Sheepshead Bay from Church Avenue to Vorhees Avenue (north-south) and Ocean Parkway to Nostrand Avenue (east-west). See it on a map here.
When: Place all orders by 12pm on Thursday for delivery that week. Delivery times are between 4pm–9pm.
How much: $20 minimum plus a $6 delivery fee.
Place your order: 212-656-9739