Farah Louis Says She Did All The Work!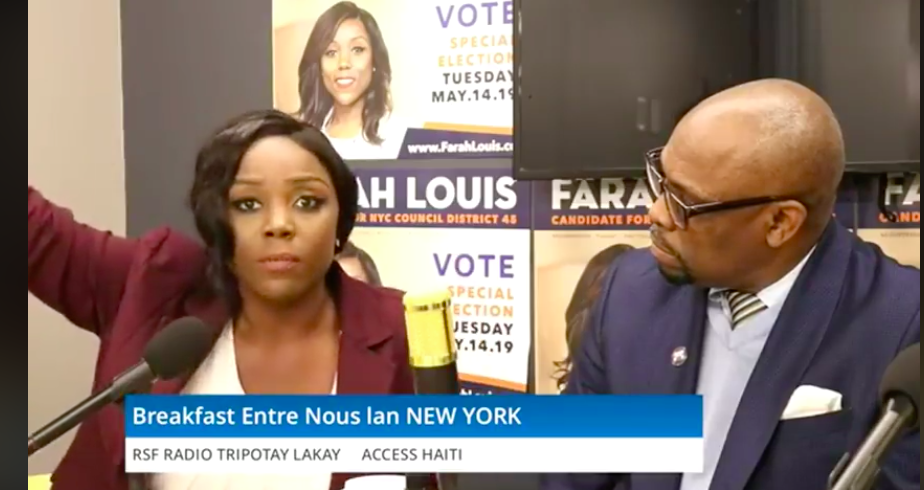 EAST FLATBUSH/MIDWOOD – Farah Louis, a candidate running for the 45th council district, railed against Public Advocate Jumaane Williams claiming the three-term councilman stood on her shoulders to win the district.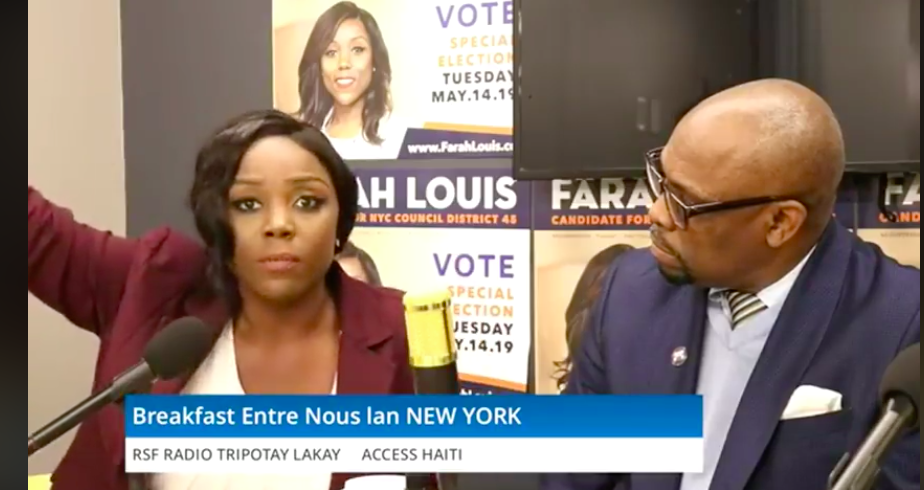 The interview aired on Facebook via RFS Radio Tripotay Lakay last week on a segment called Breakfast Entre Nous.  The three-minute video began on a positive note and quickly turned into a spirited testimony of what Louis described as a failing district at the hands of her former boss, Williams.
"We do not have the resources anymore to ensure we can thrive and move forward," she said, blaming Williams for the district's overdevelopment and overall lack of employment. "Why is that? "Because whoever was there before wasn't focused on that, and I was."
She's talking about Williams.
Louis went onto say Williams used her to propel himself and make inroads with the significant Haitian population in the district. Assemblywoman Rodneyse Bichotte was also at the show and punctuated Louis' rant with an "Amen" at the end.
The accusations come two weeks after the public advocate unleashed an unapologetic endorsement for Monique Chandler-Waterman. The news shocked those following the race as Louis previously served six years as Williams' deputy chief of staff and legislative director.
Until last week, Louis had little to say about the apparent slight. But, on the Haitian network, she made clear her stance.
"All those areas where we took the former councilmember to get to so he can become public advocate right now, I got him there," she said.
Williams would not respond to the accusations.
The 8-person race for the special election will be determined May 14. Candidates and the winner will run again during a June primary.
Louis along with the other candidates have been making their rounds in the 4-5 and Louis has continued to garner high-profile endorsements.
"I am the best person for this job," Louis said. "If there is no one else that would be able to put their life on the line, it's me."