Family Dollar To Replace Nostrand Ave. Dee & Dee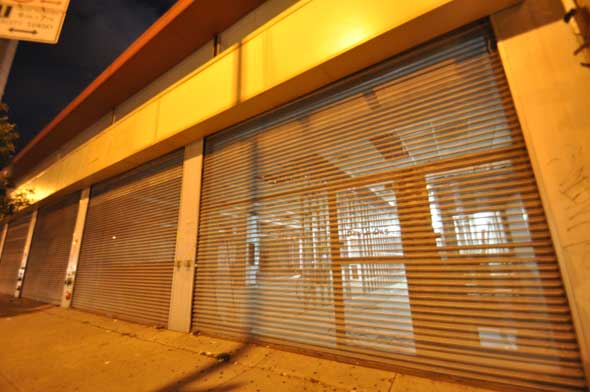 When Dee & Dee (3710 Nostrand Avenue) closed down in February after many years serving the neighborhood, we all lost a valuable place to buy a wide assortment of low-priced clothes, housewares and random crap. But now another outlet for low-priced clothes, housewares and random crap is opening up in the same spot: Family Dollar.
A reader tipped us off this week to a new sign at the location, which has been undergoing renovations for the last few weeks, saying that Family Dollar will open up soon. The North Carolina-based chain has about 7,000 stores around the nation, with five others in Brooklyn – all around Flatbush, Flatlands and Crown Heights.
We've previously reported on the expansion of dollar stores in the neighborhood – especially around Nostrand Avenue. The rise of dollar stores – and the swift expansion of chains like Family Dollar – mirrors a national trend in which the businesses capitalize on the recession, offering more brand named goods to thrift-minded folks.
But back to the storefront in question. We see a wall has been erected on the interior, suggesting that the storefront may be divided into multiple businesses. We'll keep an eye on it to see what happens.
What do you think of Family Dollar coming to Sheepshead Bay? Is it one more in an already crowded field of Sheepshead Bay dollar stores?