Family-Built Law Firm Opens Third Office In Brooklyn To Better Serve Community Clients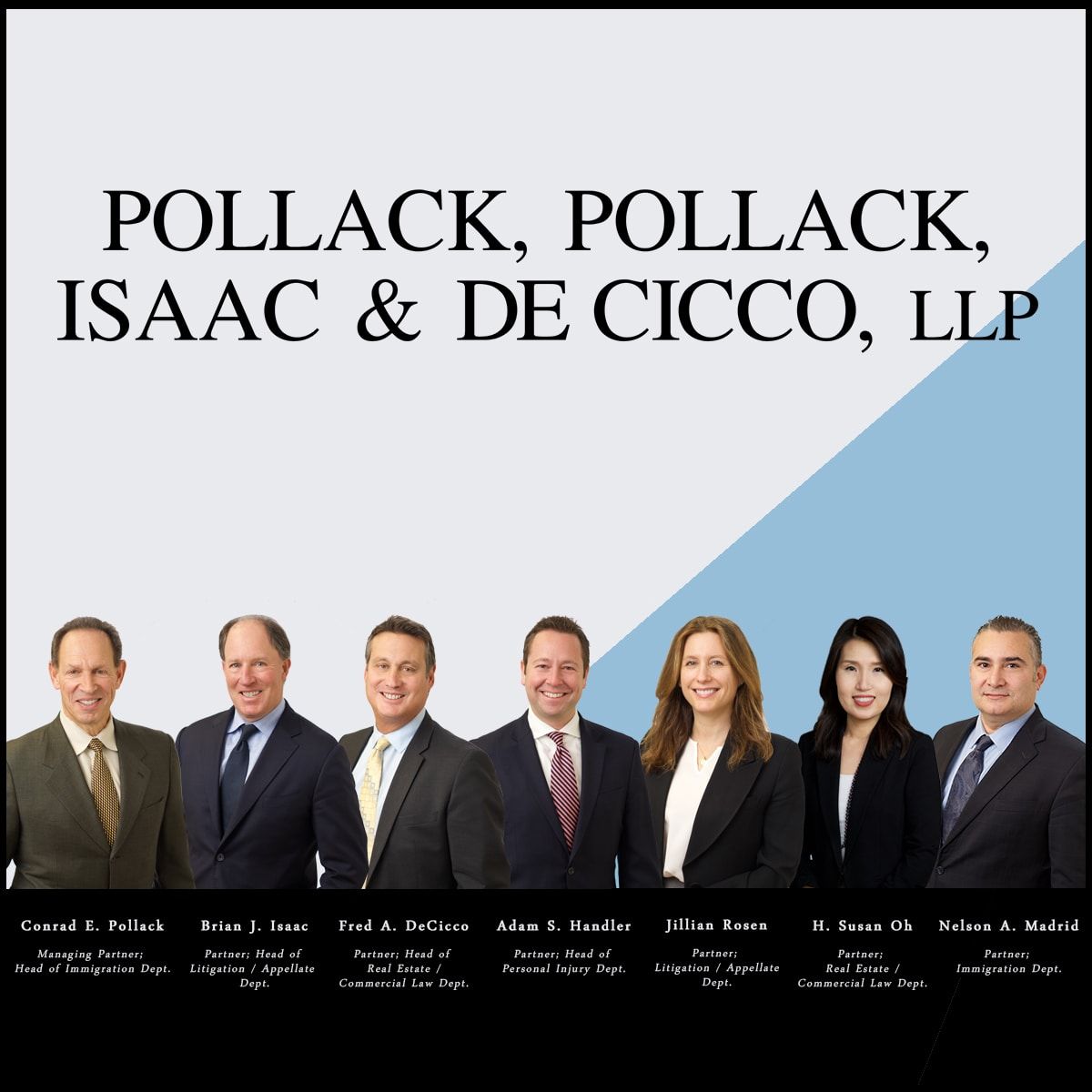 In 2018, Brooklyn resident Mike was bicycling through the Kensington neighborhood when he was struck by an MTA bus, throwing him straight onto the ground. Mike survived the accident but ended up with multiple injuries to his head, hands, and the right side of his body.
"We've had cases in which people have been hit by an MTA bus, taxis, and car doors – also called dooring," said Adam S. Handler, partner and head of the personal injury department at Pollack, Pollack, Isaac, and DeCicco, who represented Mike in his personal injury case.
Crashes involving cyclists have become a major concern for New York City residents. In 2018, there were 10 incidents involving motor vehicles that resulted in fatalities, and in 2019, that number has grown exponentially to a total of 26 fatal cases as of today. Mike was fortunate enough to recover from his accident, and collected a $1.8 Million settlement recovery thanks to Adam Handler's efforts.
These accidents are just some of the types of cases that Handler works on at the firm Pollack, Pollack,  Isaac, and DeCicco — or PPID for short — which is opening its third office, and its first in Brooklyn. Originally founded as an immigration law firm in 1955 by Arthur Pollack, the firm has since expanded its services to offer clients support in cases related to immigration, real estate, small businesses, criminal defense, employment law, family law, and, of course, personal injury.
Now, after almost 70 years serving New York City residents through offices in Manhattan and Peekskill, PPID is returning to its Brooklyn roots with the opening of a full-service law office. With origins in the borough — Pollack had first operated as a small law practice on 26 Court Street in Brooklyn Heights — his son, Conrad Pollack, seized the opportunity to open the firm's new branch in Brooklyn.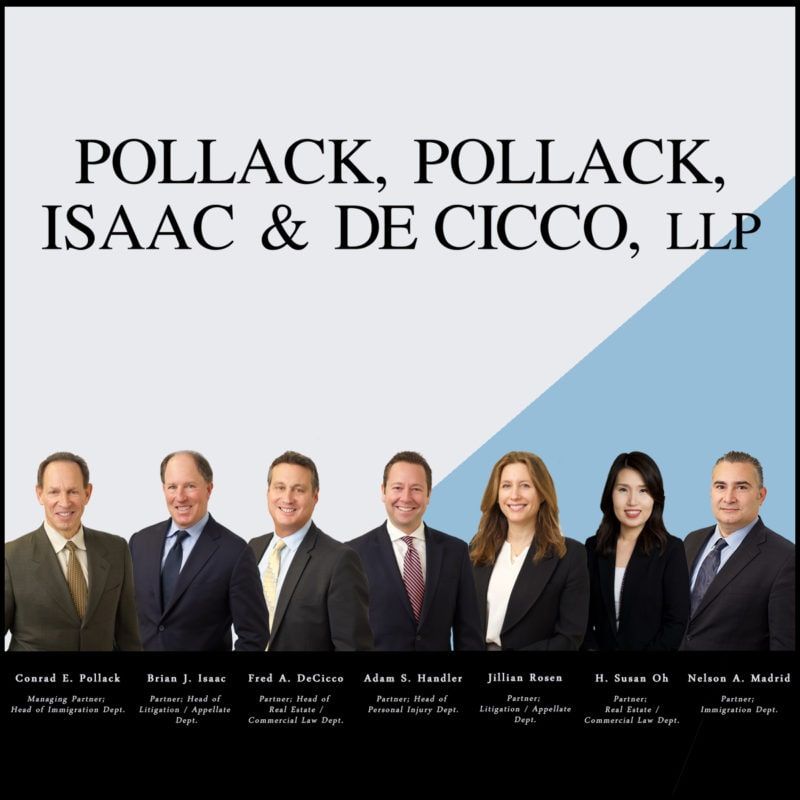 "We have substantial roots in Brooklyn," said Conrad E. Pollack, who took over the firm from his father in 1985. A Brooklyn native who grew up in Brighton Beach listening to his father speak multiple languages with diverse clients, many of Pollack's cases are referrals from those who told their families and friends about the firm's top-quality service.
"We've each developed substantial followings in our respective immigrant communities and there's a reason for that," said Pollack, the firm's managing partner and head of the immigration department, noting that their active communication with clients is what sets them apart. "People appreciate the work that we do because we work hard, and we care about their cases. We take our work very seriously since we're dealing with people's lives here."
Senior partner, Fred DeCicco, who heads the firm's real estate and commercial law department also grew up in Brooklyn.
"For me, there's a strong sense of pride attached to opening an office in Brooklyn," said DeCicco. "Not only will this endeavor strengthen our ties with our clients who live and work in Brooklyn, it will enable us to be a part of the exponential growth that Brooklyn has experienced both in the residential and commercial real estate markets."
In choosing the location of its Brooklyn Office, the partners wanted to make sure that it was easily accessible by public transportation. The conveniently located office at 107 Avenue I is steps away from the F train (Avenue I Station) and the B11 bus stop (Ave I/McDonald Ave). It is also a short walk to the B6 and B8 bus stops at McDonald Avenue. The office officially opened on Dec. 2, 2019. The firm intends to offer a full range of legal services commensurate with the practice areas handled by its attorneys in its Manhattan office.
For those in need of reliable representation to handle their legal concerns, PPID is offering FREE consultations for immigration, real estate, and commercial cases at its new Brooklyn office for the month of December. The firm also offers a free consultation for personal injury cases, guaranteeing no payment unless a recovery is made.
"Whether it's a bicycle accident case or a slip and fall in a supermarket, we give the same amount of attention to detail to all of them," Handler said.