Families Voice Concerns Over High Stakes Testing Culture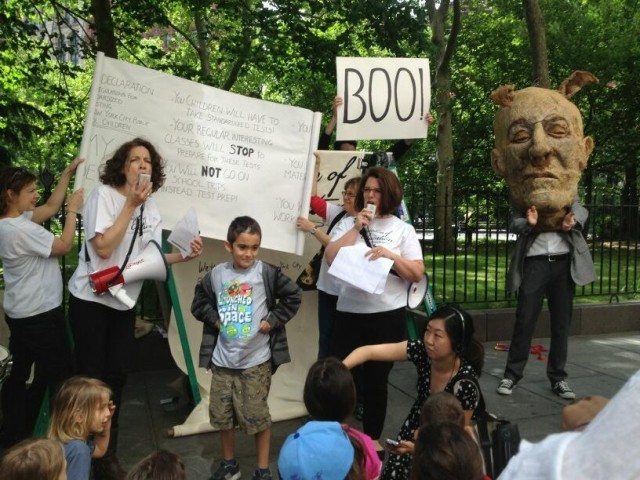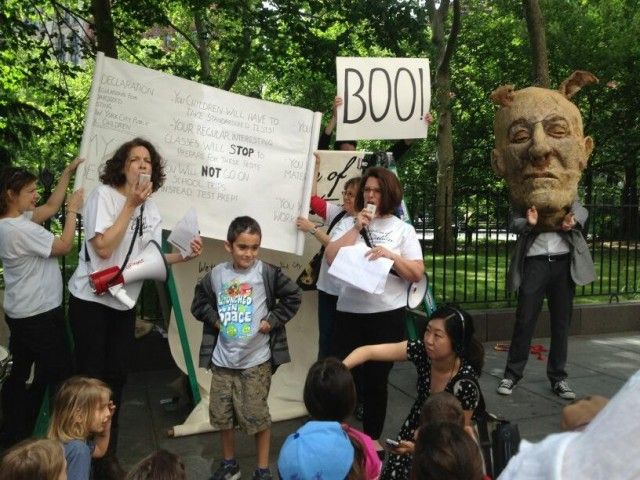 South Slope families are joining kids and parents from across the boroughs in City Hall Park this morning to sign their own "Declaration of Education," in an effort to show how the high stakes testing culture of our public school system is stifling both students and educators alike.
The debate has been picking up steam in our neighborhood recently. On June 3, Councilmember Brad Lander tweeted a letter addressed to his daughter's school that denied permission for her to participate in this week's student field testing sessions.
Local mom and event organizer, Vicky Finney Crouch, explained, though, that the event on Thursday, "isn't about opting out, it's about redressing the balance.
"We don't send our kids to school to just take tests and do endless test prep; we send our kids to school to learn," she continued. "We don't want our schools turned into test-taking factories; we want them to be nurturing communities of learning again."
The student's Declaration of Education, which also includes "what they believe are the fundamental ingredients every school should have," will be delivered to New York State Educational Commissioner John King, and copies will be sent to lawmakers from Mayor Bloomberg to President Obama.
"We're helping New York City Public School children share their strong and important voices with the powers that be," said Windsor Terrace resident Jody Drezner Alperin.
A move that, according to Vicky, "will remind decision-makers how fantastic kids can be when they're encouraged to think for themselves.
"When kids are actively engaged," she added, "real learning happens – the kind of learning that can't happen during test prep and isn't valued by standardized tests."
Photo via Brad Lander