'Fake News' at Sunset Park's Tabla Rasa Gallery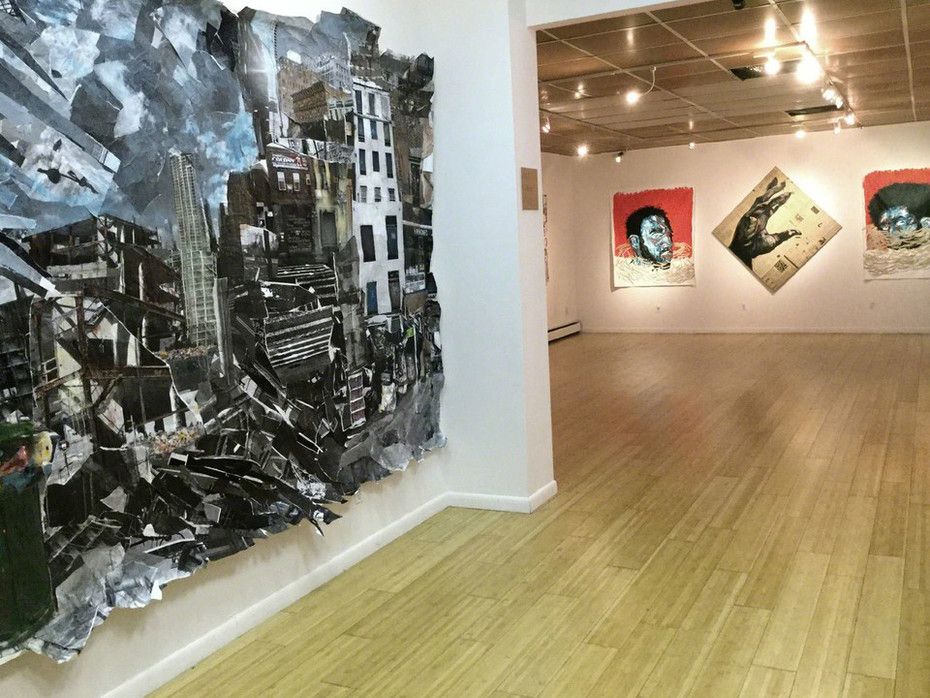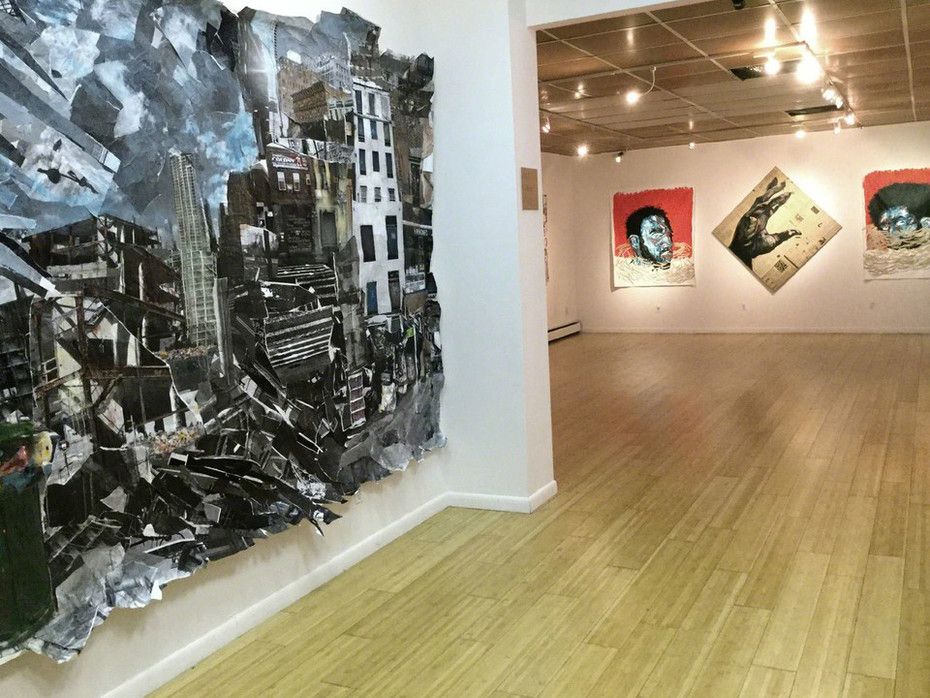 SUNSET PARK – For just over a year now, the phrase "fake news" has been ubiquitous: in tweets, in memes, on jeans. For Audrey and Joseph Anastasi, owners of Sunset Park's Tabla Rasa Gallery, this term doesn't just reflect our current political moment. Instead, it is serving as the organizing force behind their latest exhibition.
"Fake news undermines truth, the idea of taking verifiable facts, things like numbers, and saying they're not true," says Audrey. "But with art, the opposite happens. All art is, to some degree, fiction. It's a song, a movie, a picture. But you learn a truth from it."
The exhibit, "FAKE NEWS, art and artifice" plays with this duality. The Anastasis selected works by eleven artists, many from Brooklyn. And while some of the artwork is more political than others, President Trump – perhaps the progenitor of the exhibit's titular term – isn't present.
"We didn't want to create a political cartoon show," said Audrey.
Instead, the paintings, sculptures, collages, and mixed media installations grapple with broad ideas of communication, language, memory, and mythology.
The Bay Ridge-based painter John Avelluto contributed what look like three pieces of notebook paper scribbled with phrases. On closer examination, however, a canny viewer will see that everything – the paper, the ink – is rendered from acrylic paint.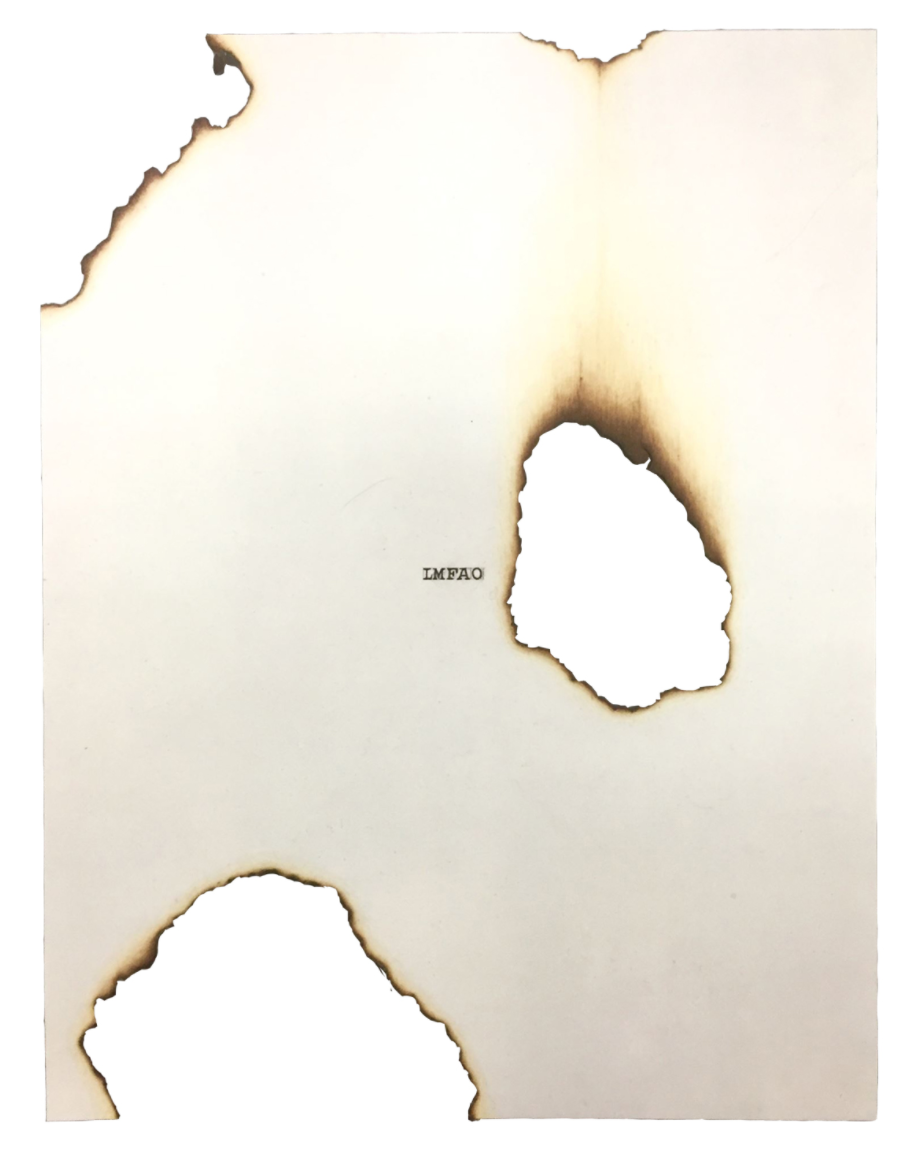 "I'm making something that fools you," says Avelluto. While "fake news" might have become a common phrase after the 2016 election, he's been responding to questions of truth in his work for years.
"What is truth? Whose truth? How many truths do we know? Are there concurrent truths?" But, Avelluto adds, "I don't think of my work as political. It doesn't take a stance in the discourse of current politicians, but it does take a stance on the effectiveness of the world and what it sees."
Other artists identify more strongly with a political message. For example, William Ellis' work often responds to the historical and contemporary experiences of people of color in America.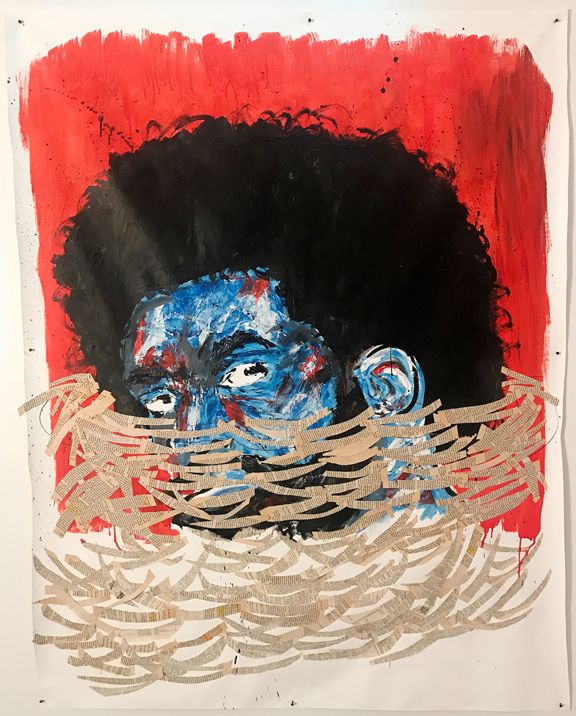 In this show, Ellis' two pieces feature the faces of men partially submerged in the Atlantic Ocean. The works reflect simultaneously New York City's involvement in the transatlantic slave trade and the lived experience of people of color who have "always had our head slightly above water," says Ellis.
Likewise, Robin Holder, a mixed-media artist, refers to her work as social commentary. Her pieces – large artist books in the shape of articles of clothing, each representing a different federal holiday – engage with national mythmaking.
"The more that I work on this particular series, the more I can see how many lies and untruths have been perpetrated and passed from generation to generation," she says.
Holder also thinks about who gets to create news: "Who's documenting the activity of the society? Who's deciding what's important? … If you don't publicize certain things, then does that mean they don't exist?" she wonders.
With this exhibit, the Anastasis hope viewers will begin to engage with a diversity of perspectives, beginning a dialogue that just might bring us all a bit closer to the truth – or, at least, a truth.
FAKE NEWS, "art and artifice" is open to the public from January 6 until March 4, 2018. The exhibition will conclude with a closing reception on Sunday, March 4, 2:30 – 4:30 pm. TABLA RASA GALLERY is located at 224 48 Street between 2nd & 3rd Avenues, Brooklyn, NY 11220. Open 1-5 PM, Thursday through Saturday. For more information, call 718. 833-9100 or visit www.tablarasagallery.com. FREE.