Exclusively At The Shorefront YM-YWHA: Days Of Sergei Dovlatov In New York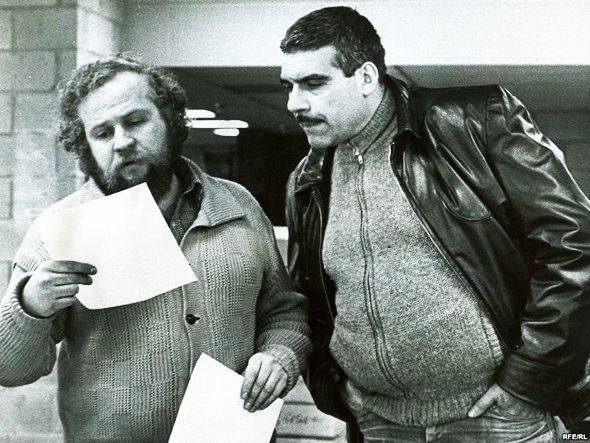 We received a press release from our friends at the Shorefront YM-YWHA (3300 Coney Island Avenue, corner of Brightwater Court), including an event scheduled this weekend on September 25:
Starting in September 2011, the recognition of iconic Soviet émigré writer Sergei Dovlatov's 70-year birthday anniversary will take place in Russia, Estonia, and United States, the places where Sergei Dovlatov lived and worked. Dovlatov, whose work is loved by millions all over the world, lived in New York City after his forceful exile from the Soviet Union in 1979. In New York he found great success, publishing 12 stories in the prestigious magazine "The New Yorker," 11 books, and receiving the Pen Club Prize in 1986, for best story of the year.
Keep reading for a comprehensive listing of events…" />
The Shorefront YM-YWHA (Shorefront Y) will join this international celebration by holding "Days of Sergei Dovlatov in New York," featuring two distinguish events. The first event titled "
A Life is too Short…
" will take place on October 30, 2011.This special event, being co-produced with Brooklyn Philharmonic, will be an evening of literature, music, and documentary images dedicated to Sergei Dovlatov. The script of the evening, created by Irina Volkovich, Shorefront Y Cultural Arts Director, is based on Dovlatov's prose, personal recollections from his widow E. Dovlatova, fellow writers and journalists, documentary archive, and music by D. Shostakovich and S. Prokofiev. The program also includes a visual arts presentation and photo exhibit. This event will be conducted in Russian.
On November 6, 2011 the Shorefront Y will present a premier screening of "The Enthusiast's Demarche," a documentary filled with personal candid stories about Sergei Dovlatov that develop a multi-faceted, uniquely lively personality of a wonderful man and a great writer.
In addition, the Fall 2011 cultural season at the Shorefont Y will offer to the community a very exciting line-up of concerts, theater, music and film screening.
On September 25, 2011 we will have an evening of Poetry with Andrey Gritsman Poetry Above the Boarders The event will be conducted in Russian and English.
On October 2 the Shorefront Y will host the Fourth Annual Russian Documentary Film Festival in New York with a premier screening of two films: "Sergey Yursky: The game of life" and "Victor Nekrasov. Life in Trenches." The films will be presented in Russian.
On October 9, our cultural center will also mark the 70th anniversary of Nazi massacre at Babi Yar, where approximately 100,000 people were murdered. We will have a screening of One Doll's Story and Broken Silence: Children from the Abyss. The film will be in Russian and English.
Dark Avenues, a spectacular literary performance by Dialogue Theater, in partnership with the Staten Island JCC, will take place at the SIJCC on October 23. The piece, previously performed at the Shorefront Y with great success, celebrates the life of Ivan Bunin, the first Russian winner of the Nobel Peace Prize for literature in 1933. The events will be conducted in Russian.
For additional information on these or any events at the Shorefront Y, call (718) 646-1444 or go to www.shorefronty.org/arts.