Ex-Cops Sentenced to Five Years Probation for Sex with Detainee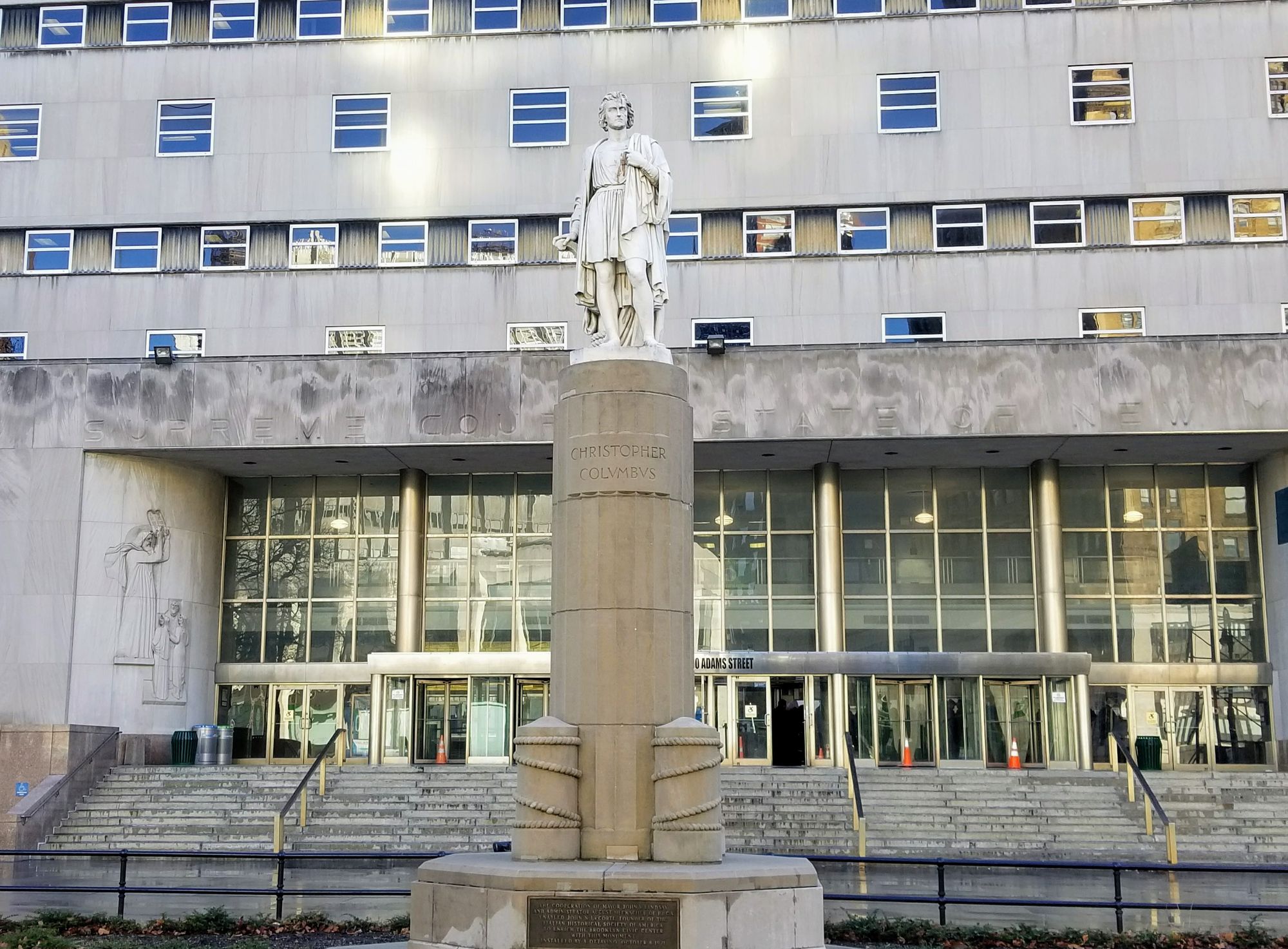 Richard Hall and Eddie Martins, the two former NYPD detectives whose "on-duty sex" with an eighteen-year-old girl in their custody led to a change in state law, have been sentenced to five years of probation, Brooklyn District Attorney Eric Gonzalez announced Thursday morning.
Hall and Martins were initially charged with rape for the September 2017 incident with a woman known as Anna Chambers, but those charges were dropped in March by the Brooklyn DA, who claimed that Chambers had been inconsistent in her testimony and uncooperative with prosecutors. The pair pleaded guilty in August to lesser charges of taking a bribe — with the claim being that Chambers had bribed the officers with sex in exchange for her release — and official misconduct.
Prosecutors requested a prison term of one to three years, but Hall and Martins had been promised probation in return for their guilty plea by Brooklyn Supreme Court Justice Danny Chun.
"While my Office recommended prison time, we accept the Court's sentence," Gonzalez said in a statement.
The pair arrested Chambers in Gravesend for possession of marijuana, then took her inside a police van and, in a Chipotle parking lot, forced her to perform oral and vaginal sex before dropping her off on a curb. Chambers subsequently had a rape kit done at Maimonides Medical Center, which found semen belonging to both detectives inside Chambers. Chambers said that fellow NYPD officers came to her hospital room to intimidate her out of pressing rape charges.
Hall and Martins never denied having sex with Chambers, but claimed instead that the sex was consensual. At the time, state law did not classify police officers having sex with detainees as rape; the law has since been changed as a result of the widespread, national outrage triggered by the case and the law's deficiencies with prosecuting it. The pair resigned from the NYPD in November 2017 after being charged with rape.
Chambers has a pending civil suit against the city, Hall, and Martins, and Chambers' attorney Michael David is seeking to bring federal civil rights charges against the two.
Chambers lamented the news on Twitter. "So unless u got Kim Kardashian helping you there is no justice lmao got it."