Ever Visited A Russian Banya? Here's What It's Like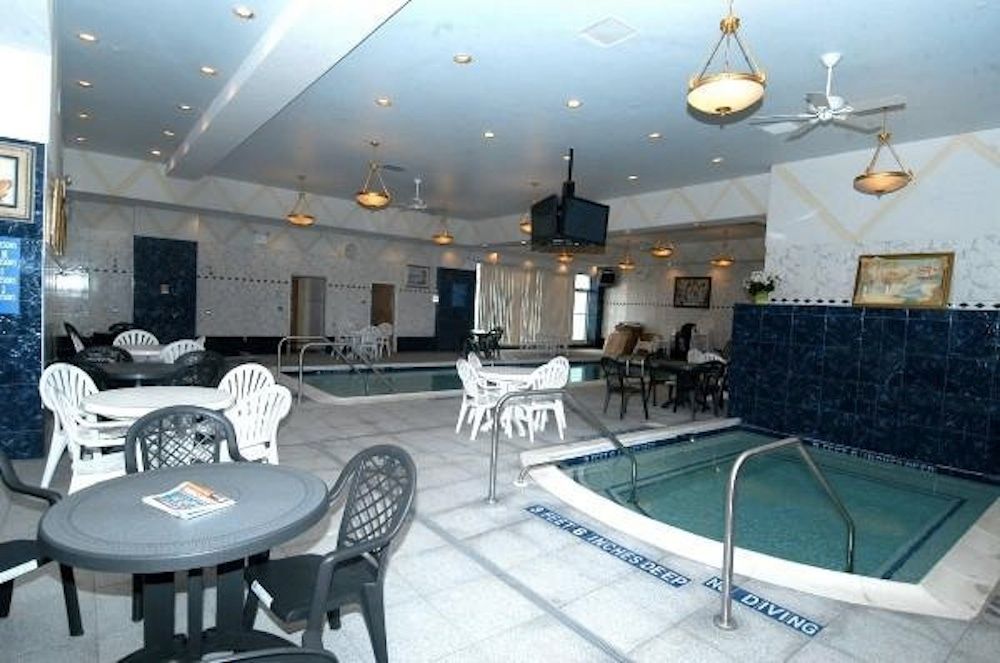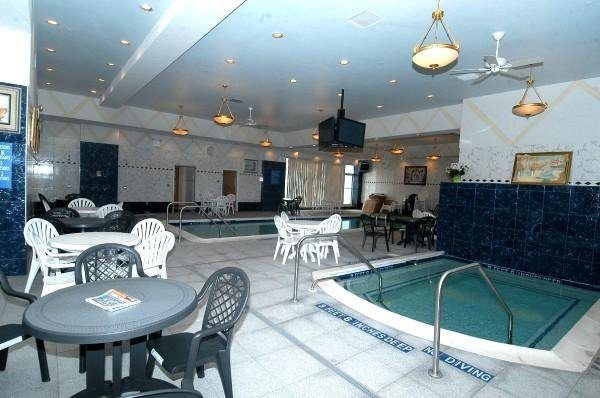 With the passing of Blue Monday the darker side of winter has truly begun. The days are short and the wind doesn't so much pull the heat from your body as rip all warmth and happiness from your soul. It was MLK Jr. Day and I was itching for a change of pace that a new restaurant or movie matinee just couldn't scratch. I wound up joining my girlfriend's family for a tradition that dates back to their days in the Soviet Union: Sandoony USA, the premier Russian bathhouse located on McDonald Avenue.
A banya, as I came to know it, is one of those Slavic words that can be simplified to sauna, but no Russian speaker would concede to that oversimplification. It is as much a part of the cultural conscience for Russians as a pub to the English or a vintage clothing store that slings single origin pull-overs for the hipsters. As it was explained to me, Banya is a place to socialize with friends and relax deeply. I was also told that for many people in the Soviet Union, banya was the most accessible spot to bathe with warm water. Thinking about the size of many bathrooms in this city and the consistency of hot water in some buildings, I felt that this qualification may still be relevant.
I entered the large, steamy main room of Sandoony with the confidence of a guy who has burned through stacks of gym guest passes – my flip flops have seen action. I wasn't expecting a seaside restaurant scene. There was patio furniture organized haphazardly around the wet tile floor almost up to the edge of the three pools laid out across the vast space. Bathing suited bon vivants were traipsing out of steam warped wooden doors and diving straight into cold water. Babushkas in frilly one-pieces floated around the hot tub nibbling on fruit. Waiters in red shirts were taking food orders, switching effortlessly from English to Russian.
At its core, banya is a sensual experience of the elements: earth, fire, water, and air. I began by sitting in the hottest of three traditional saunas. The heat enveloped me like a curtain as I climbed up three giant steps to get next to the fiery stone ceiling. I was offered a wool cap to protect my hair and scalp from the intense heat pooling at the top. My eyes watered, my teeth were hot against my tongue. I had forsaken the usual sweat gland pattern of forehead, upper lip, armpit, and then chest, instead leaking from every pore. My brain, beginning to toast, mistook minutes for hours as I sat roasting. Sasha, an experienced Banshik, began to whip his towel around the ceiling until we felt waves of boiling air lighting up our skin.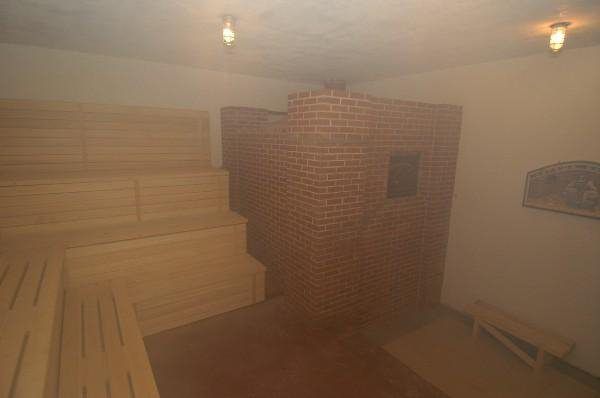 A burly, hirsute man entered the room in a Speedo with a pointed, green felt hat. I imagined a casting call for Chekhov's production of Peter Pan. He smiled at us, said something in Russian, then picked up a tiny goblet on a stick and used it to swing open the iron door to reveal baking cobblestones. The man threw water onto the rocks, increasing the temperature with each tiny, scalding splash. It was Peter Pan in Hell. Time to leave.
Right outside of the sauna room laid the ice cold pool, the size of a Jacuzzi, crystal clear and ominously empty. I had seen others go in and out and I couldn't help smirking at the involuntary spasms they had as they took a quick dip. It was my turn to jump into the inverted igloo and I was radiating so much heat I felt immune to any cold. I tossed my body in and dunked my head below. My nerve endings all zapped back at once as the cold sealed my pores shut. There are rumors of people passing out from this shock; for me it was more of a shutdown of my higher brain functions. I was willed immediately out of the water by my most basic operating system. I rose from this Lazarus pit, tingling all over and rejuvenated.
So, banya: an intense series of physical experiences that leave you sitting in your plastic lawn chair in a state of blissful exhaustion. Don't be mistaken, this is a full day event. We sat, talked, drank tea and played cards. We went back and forth to different saunas and steam rooms and pools. I was warm, hot, too hot, cold, freezing, tight, loose, exhausted and invigorated. Playing the permutation angle, I visited different spots in different orders with different groups of people. I swam some quick laps in the largest pool, lost my sight as the steam room filled up with thick white clouds and soaked peacefully next to some older ladies in the Jacuzzi.
We gathered to eat the classic banya combo of smoked herring and boiled potatoes as I knocked back one beer, and then another, stood up and watched the large bathhouse begin to spin like an aquatic roulette board. Two beers was enough at banya. I got a hearty beating with the traditional venik, small branches of Oak and Birch bunched up and soaked in boiling water. If there were any accumulated toxins in my skin which could be removed by hours of this otherworldly pastime I am certain they have been expunged.
Although my American sensibilities make me dubious of many of the health claims related to banya, I cannot deny that it evokes strong physical reactions. Experiencing extreme heat, cold, wet and dry in quick succession helped me to connect my mind, my body and the external world. I sweat and shivered, went limp with sensory overload and tensed myself against the shock of a two hundred degree temperature drop.
Time spent at banya is an amazing cultural experience, like being transported across the world to the steam-filled chambers of a true Russian or Ukrainian hangout. It is an opportunity to get to that slightly delirious level of heat that feels like exercise, and then dive into water that is most likely above 32 degrees but doesn't feel like it. Most importantly this is a worthwhile experience because this particular banya, Sandoony USA, while authentic enough to be perched beside the Volga River, is sitting just south of the Avenue I stop on the F train.
Brooklyn, you melting pot of strange, smelly and questionably dangerous things, you've done it again.
Sandoony USA, 1158 McDonald Avenue, between 20th Avenue and Avenue J, 718-951-9000. Open daily, 8am – 11:30pm.