Events This Weekend in Ditmas Park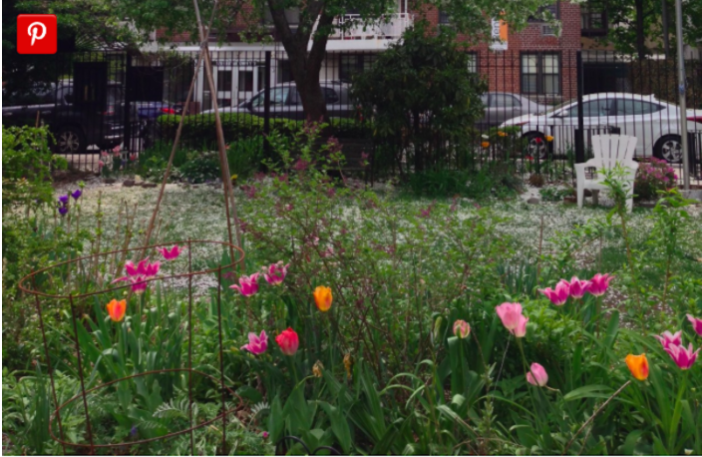 This list is ongoing. If you have an event you'd like featured in our calendar, or if there's anything we've left off, please let us know! Post your events in our community calendar or email us at editor@ditmasparkcorner.com.
Introduction to Bird Watching
When: Saturday (6/4), 12pm to 1pm (and every Saturday between 4/2-6/25)
Where: Prospect Park Audubon Center at the Boathouse (near the Lincoln rd/Ocean Ave entrance)
What: Take a tour and learn about the magnificent array of birds that call Prospect Park home, led by the experts at the Brooklyn Bird Club. Perfect for nature lovers of all ages. For more info, email info@prospectpark.org
How Much: FREE
Ditmas Park Association Semi-Annual Yard Sale
When: Saturday (6/4), 9am to 4pm**UPDATED: the original date was Sunday, it's been moved to Saturday 6/4
Where: 6 houses participating, one on each street — East 16th, East 18th, and East 19th streets between Newkirk and Dorchester; 1 house on Ditmas and Ocean avenues.
What: Ditmas Park homeowners selling a multitude of things; art, antiques collectibles, furniture, lighting, baby furnishings, kitchenware, much more. For more information call 718-941-9881
How Much: Free to browse, each item priced per sale.
REMINDER: Victorian Flatbush House Tour
When: Sunday (6/5), 1pm to 6pm
Where:  The tour begins at Temple Beth Emeth — 83 Marlborough Road (at Church Avenue). SUBWAY: Q train to Church Avenue or Beverley Road.
What: Developed more than 100 years ago to be a haven of suburban living just minutes from Manhattan, Victorian Flatbush maintains that special atmosphere today. Stroll the streets of this spectacular neighborhood, home to five NYC Historic Districts, and tour interiors of stunning homes, each lovingly preserved and restored. This special tour is self-guided so you get to go at your own pace. Walk the entire tour route, or hop on the convenient shuttle bus traveling the route. When you pick up your tickets, you'll also receive a rich, detailed tour guidebook and map with descriptions of the homes on the tour and the neighborhood. You'll learn the history of the houses, the agony of the various restorations and the satisfaction gained from preserving a piece of history a little bit at a time.
Victorian Flatbush is located south of Prospect Park, between Flatbush and Coney Island Avenues.
How Much: $30 in Advance; $35 day of tour. ADVANCE TICKET SALES END AT 3:00 PM, SATURDAY, JUNE 4TH. Please purchase tickets after that outside of Temple Beth Emeth. Tour is Rain or Shine! Tickets are non-refundable.
Please bring your receipt with you to the tour starting place at Temple Beth Emeth, where you will receive a map and ticket (required to enter homes), and further information on the tour. For additional information, please call: (718) 859-3800.
Ditmas Writing Workshop: Fiction with author Rachel Sherman
When: Begins Sunday June 5th 7pm to 9pm. This is an 8-week course
Where: Founders Workspace, 553 Prospect Ave
What: In this 8-week workshop, learn outline, structure, plot, narrative, dialogue, pacing, and content in your fiction. You will receive written critiques and line edits from the instructor as well as your peers. This is an open class for both beginning writers as well as writers who currently have a novel or short story in progress.
How Much: Cost is $500 for the 8-week course. Please email Rachel@rachelsherman.net to reserve your spot.
Smartest Teen in the Room: Word Challenge
When: Saturday June 4, 1pm to 2pm
Where: Brooklyn Public Library Cortelyou Branch, 1305 Cortelyou Rd
What: Teens compete in an ultimate word challenge. Using the periodic table, they will be challenged to come up with as many words as they can in 30 minutes. Come alone or with a team.
How Much: FREE
Ribbon Cutting Ceremony for New Plaza at Avenue C
When: Sunday June 5 at 1pm
Where: McDonald Avenue and Avenue C, Kensington
What: Meet Council Member Brad Lander, representatives from NYC DOT, Neighborhood Plaza Partnership, Kensington neighbors, and local arts groups will cut the ribbon on a brand new Plaza at Avenue C and McDonald Ave. The ribbon cutting is part of a full opening weekend celebration, and kicks off a month long program of community events happening at the plaza.
How Much: FREE. Stay for the amazing arts events.
Fundraiser for PS 139
When: Monday (3/6) 6:30pm to 8:30pm
Where: Bar Chord,
What: Supporting your local school has never been more fun. Live music by Ibex with special guests, and a chance to win a great door prize from Werkstatt. The bar event is 21+ but there's free babysitting provided by Ezra Guitar. Sponsored by the PS 139 Parents Association 501(c)3 non-profit organization, all proceeds benefit programs and material for PS 139 students.
How Much: $25 suggested donation (tax deductible), includes free appetizers and 1 free beer or cocktail courtesy of Bar Chord.