Events For Families & Children At Temple Beth Emeth This Fall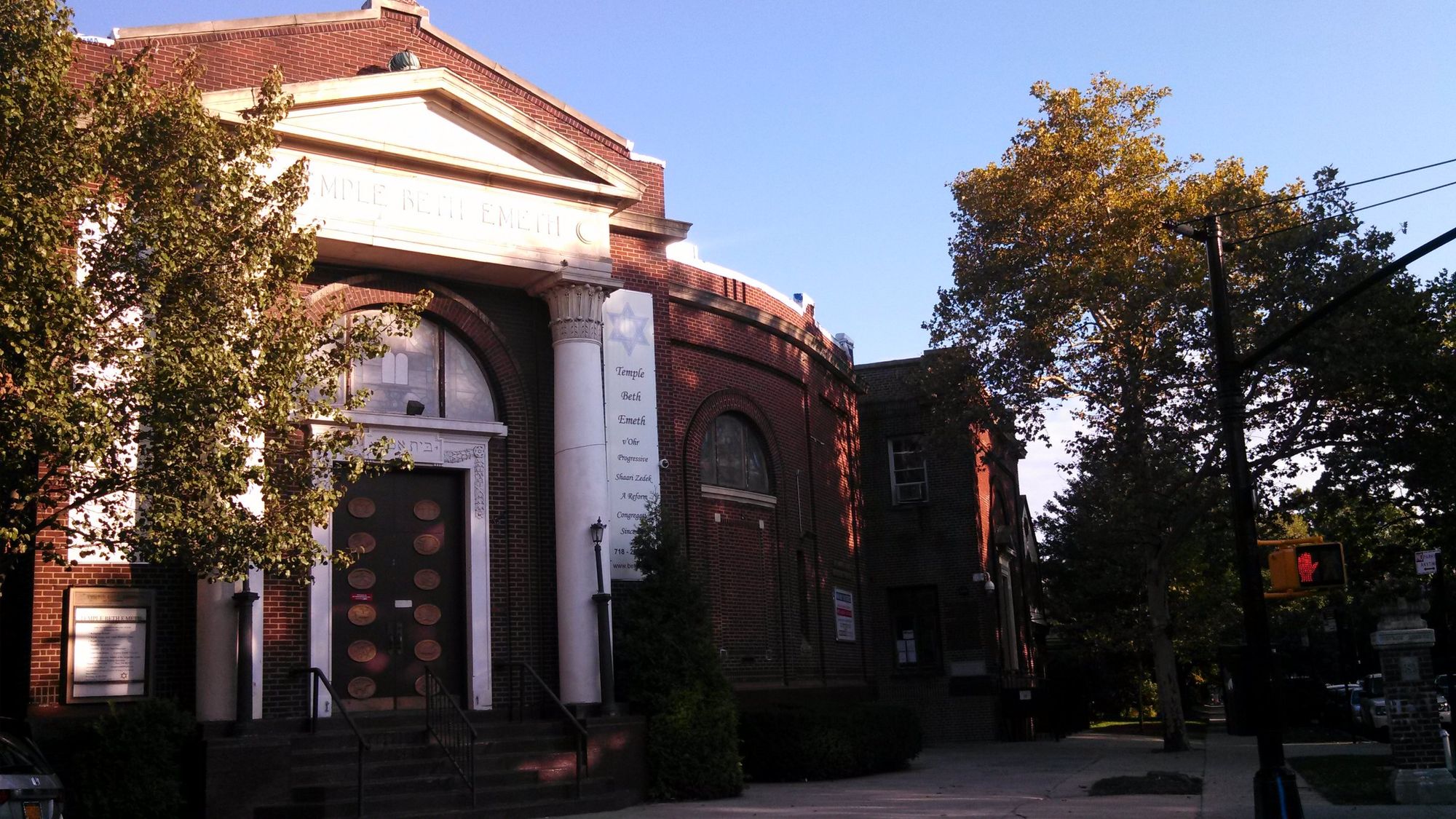 Temple Beth Emeth (83 Marlborough Road) has a series of upcoming events for families this fall, kicking off with a Rosh Hashanah family service this Thursday at 12pm. Following that, there will be a Tashlich service at 1:30pm at Prospect Park Lake.
Other upcoming events include:
Yom Kippur family service on October 4 at 1:15pm.
Tot Shabbat is free and open to all children under the age of five (and who are not yet in religious school) and their caregivers. Join Rabbi Heidi Hoover for a half-hour of Shabbat songs and blessings, with the event concluding with challah and juice. Tot Shabbat will be held Saturday, October 11, November 8, and December 13 at 10:30am.
Shalom Shabbat every Friday morning at 10am.
The religious school, which the temple notes is a "welcoming and inclusive program that provides our children with an understanding and love for Judaism and its traditions," is held Saturday mornings at 10am. There are individual Hebrew lessons on weekdays.
Sukkah decorating on Wednesday, October 8 at 6pm.
Sukkot service on Wednesday, October 8 at 7pm.
Simchat Torah on Wednesday, October 15 at 6:30pm.
A family concert with Inbal Hever, an Israeli mezzo soprano who has performed as a soloist in Israel and across Europe, on Sunday, November 2 at 4pm.
Hanukkah family service on Friday, December 19 at 6:30pm.
If you have questions about the upcoming events, you can contact Rabbi Heidi Hoover by emailing templebeth83@aol.com or calling (718) 282-1596. For more information about Temple Beth Emeth, visit their website or Facebook page.