Events: Flatbush Fest, 86th St Flea, Burlesque & More This Weekend
We've got you covered with the best markets, parades, and hip hop themed skating to enjoy your weekend in the best boro. If you have an event to share, email us at editor@bklyner.com.
Looking for more fun events in neighborhoods further north? Check out the pride parade, red hook art walks, salsa fest, and more on our Park Slope weekend arts listing here.
Prospect-Lefferts Gardens: 'Hip Hop Hooray' Dreamland Roller Disco
When: Friday, June 9 from 7:30pm to 10pm
Where: LeFrak Center at Lakeside, Prospect Park
What: Lola Star's Dreamland is back every Friday night, showcases a new theme from 70s Glitter to 80s Glam, dazzling performers, kitschy contests, and more. This week, check out a tribute to 90s hip hop! This event is 21+
How much: $18
Coney Island: Burlesque at the Beach
When: Friday, June 9 at 10pm
Where: Coney Island, 1208 Surf Avenue
What: Betsy Propane and a host of burlesque dancers light up the stage at No Pain, No Gain, Sideshows by the Seashore.
How much: Tickets $15 each
Flatbush Unity Fest
When: Friday, June 9 to Sunday, June 11
Where: BKLYN Commons (495 Flatbush Ave); Medgar Evers College (650 Bedford Ave); and PS 249 (Rugby Road & Caton Ave)
What: Check out this 3-day festival celebrating local food and craft vendors, collaborative art activities, live music, games and drum circle, entertainment for kids, and more. The festival's stated goal is to grow connectedness, empathy, and community in Flatbush. Check out the full schedule here.
How much: Free
Re-imagine the Rose Garden in Prospect Park: Community design workshop
When: Saturday, June 10 from 12pm to 3pm
Where: Prospect Park Boathouse, 101 East Drive
What: Join the Prospect Park Alliance & Hester Street Collaborative to come up with a plan to restore one of the Park's hidden gems, a former Rose Garden in the Park's northeast corner.
How much: Free
Femme Picnic in Prospect Park: Brooklyn Pride edition
When: Saturday, June 10 1pm to 5pm
Where: Prospect Park, enter at 15th St/Prospect Park West
What: Bring food, nonalcoholic drinks, and friends to the sixth annual femme picnic in Prospect Park. This event is child-friendly and dog-friendly.
How much: Free, but if possible bring food/drinks/papergoods to share
BRIC Celebrate Brooklyn! Festival: Alice Smith / Bilal / Kris Bowers
When: Saturday, June 10, 7:00pm (gates open at 6pm)
Where: Prospect Park Bandshell (Enter at 9th Street and Prospect Park West)
What: Alice Smith's voice is a rare and deeply expressive instrument, anchoring her R&B-meets-jazz songwriting with a treasure trove of memorable, personal lyrics.
How much: Free. Rain or shine.
Big Break Standup comedy show
When: Saturday, June 10 at 8:30pm (doors open at 8pm and seats fill up fast)
Where: Bluebird Brooklyn, 504 Flatbush Avenue
What: Tyler Fischer and Charlie Kasov host this neighborhood favorite comedy show every 2nd and 4th Saturday at Bluebird, featuring a rotating cast of local comedians.
How much: $5
Arts events at Kensington's Avenue C Plaza
When: Saturday, June 10 and Sunday, June 11 starting at 12pm
Where: ArtBuilt Mobile Studio parked at the Avenue C Plaza, at McDonald Avenue
What: After a successful 2016 summer, ArtBuild Mobile Studios is back in Kensington for a month-long program of cultural events focused on arts & crafts, Bengali poetry and more. This weekend, check out two great events: Make your own mythical Mexican clay animals called Alebrijes, and paint them in feverish colors. Led by local artist Cynthia Fortozo, art supplies provided.
AND join local writer Chaya Babu for an original poetry workshop and learn to write for self-care and preservation (Saturday starting at 1pm). Presented by The Kensington Stewards, ArtBuilt Mobile Studio, and Arts & Democracy.
How much: Free
Bensonhurst's 86th Street Festival/Flea Market
When: Sunday, June 11 from 10am to 6pm
Where:86th Street from 19th Avenue to Bay Parkway
What: Bensonhurst's much-anticipated giant flea market, with live music, delicious food, and carnival rides. Thousands of neighbors flood Bensonhurst's busiest commercial street to get great deals on handbags, sunglasses, watches, toys, and more.
How much: Free
Sunset Park Puerto Rican Day Parade
When: Sunday, June 11 from 5pm to 9pm
Where: Parade begins at 59th Street & 5th Ave at 5pm; ends at 44th Street and 5th Ave.
What: El Grito de Sunset Park announces its 3rd Annual Sunset Park Puerto Rican Day Parade and Festival, dedicated to people of Puerto Rico in the midst of the crisis.
How much: Free
Brighton Beach outdoor movie: Despicable Me
When: Sunday, June 11 at 8pm
Where: Homecrest Playground at Homecrest Avenue and East 12th Street
What: Enjoy an outdoor movie with Councilman Deutsch's free summer movie series, this week featuring the animated hit "Despicable me"
How much: Free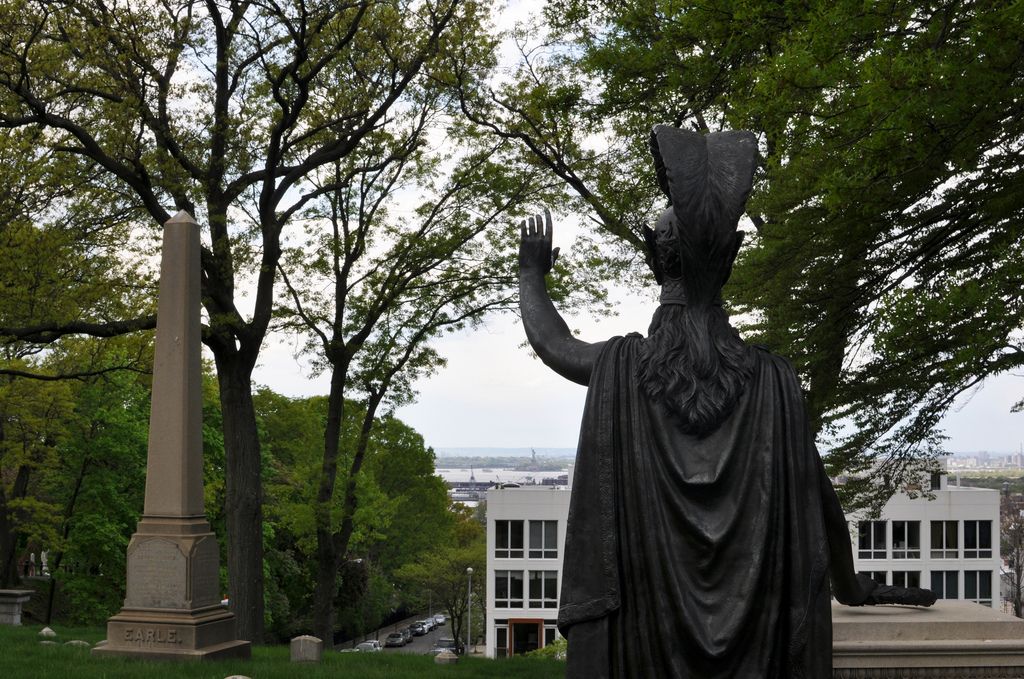 Photography workshop at Greenwood Cemetery
When: Sunday, June 11, 3pm to 7pm
Where: Green-Wood Cemetery, 500 25th Street, Greenwood Heights
What: Learn how to photograph one of NYC's most loved green spaces with tips on lighting and composition, and discovering how to fine tune exposure and focus in the late afternoon sun. Taught by Sean Sime, bringing his 20 years of experience in journalism, fashion, and documentary photography. This is one of Greenwood's many amazing programs, check out their calendar here.
How Much: $45 for nonmembers.
Windsor Terrace: Tapestry weaving for beginners
When: Sunday, June 11 12pm to 3pm
Where: Brooklyn Brainery Windsor Terrace, 1233 Prospect Ave
What: Feeling crafty? Check out the Brainery's workshop on tapestry weaving class to learn how to dress the loom, start the weaving, add a pattern or two, and tie it off.
How much: $48