EVENING UPDATE: B Trains Still Suspended After Major Delays on Morning Subway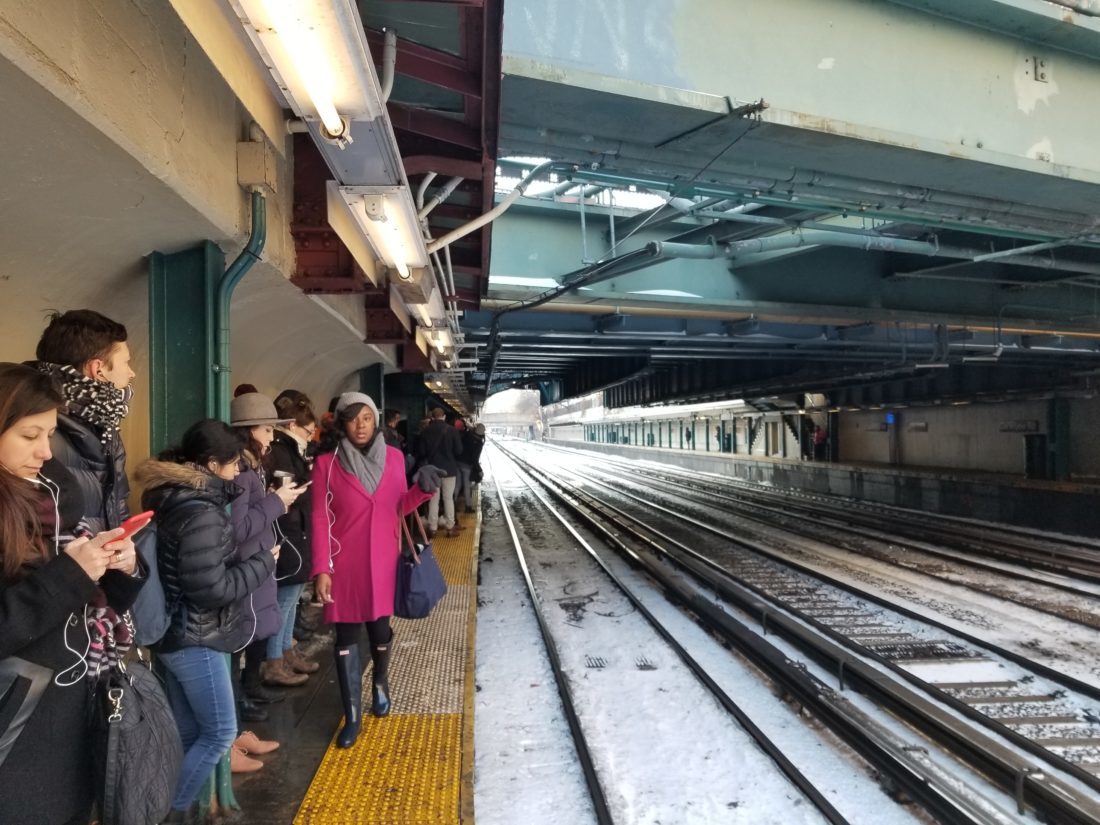 EVENING COMMUTE UPDATE:
– B trains are still suspended in both directions, with no service from Brighton Beach to 145 St in Harlem
– Some southbound F trains will make D stops from W4/Washington Square all the way to Coney Island
– Expect extensive delays in D and F service
– Northbound C trains run express from Broadway Junction to Hoyt-Schermerhorn due to ice on tracks at Nostrand Ave
– Southbound Q trains are running with delays due to signal problems at DeKalb Ave
In this week's edition of a morning commute subway crisis, a rail condition on the Manhattan Bridge snarled traffic on the B, D, N and Q lines this morning, leaving commuters confused and platforms packed as trains failed to appear.
As of 10:45 am, B trains remained suspended along the length of their track, from Brighton Beach to Harlem. On the MTA website, passengers were cautioned that D, F, Q and R trains were also running with delays.
Earlier in the morning, platforms crowded across the borough as trains failed to appear and a jumble of announcements for alternate service confused straphangers.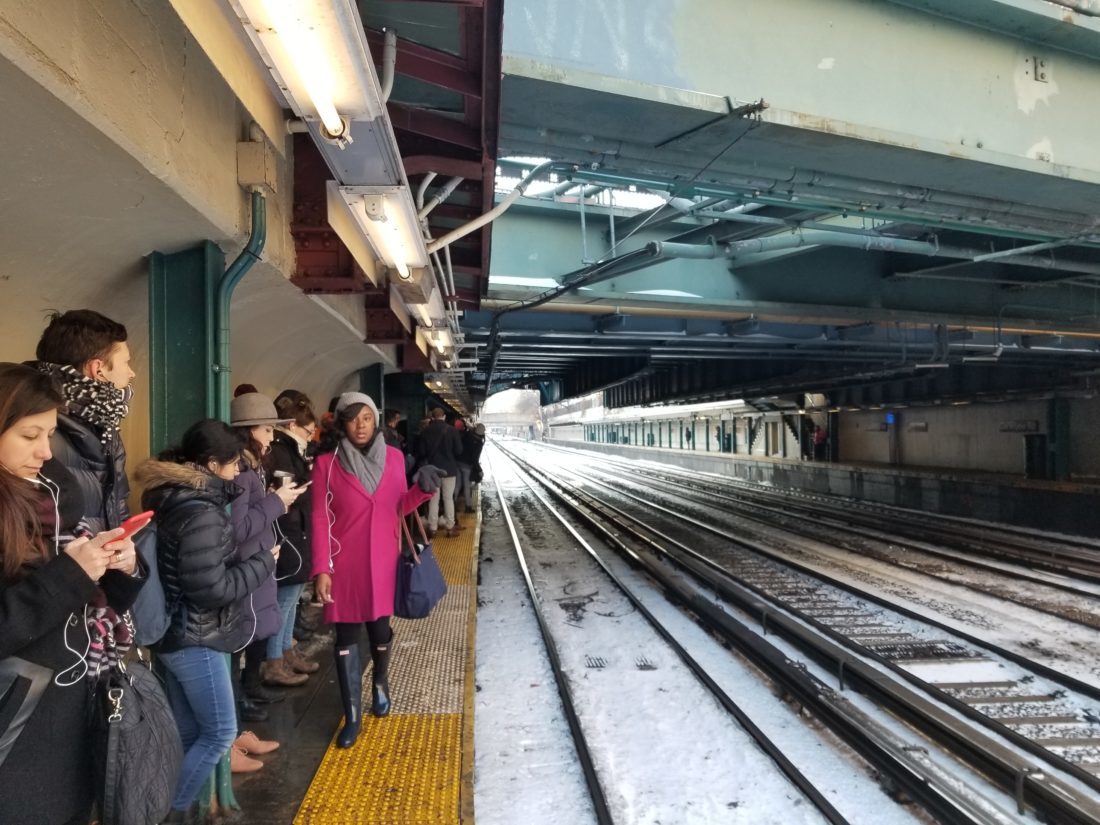 Of course, those aren't the only problems affecting commuters this morning. Signal problems at Myrtle Avenue also slowed J and M trains heading into Manhattan and the lines are currently running with delays. Additionally, the A and C lines were slowed by a morning incident at Canal Street, but were back running by 10:30 am.
As usual, commuters took to Twitter to vent about the delays:
By 10:45 am, the MTA's Service Status still looked like this: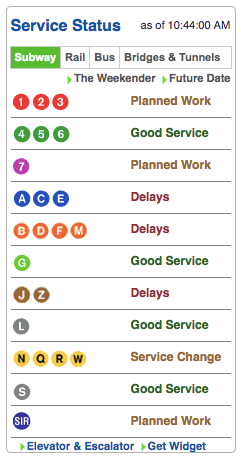 John Raskin, executive director of the grassroots transit organization Rider's Alliance, released the following statement regarding the delays:"New Yorkers with vivid memories of the Summer of Hell are gearing up for a Winter of Heartache on the subway.  Governor Cuomo promised a plan by the end of last year for how to modernize the crumbling transit system, but we still haven't seen anything concrete, and solving the transit crisis is only growing more urgent.  "The Governor himself said last week that 'we can't leave our riders stranded anymore.' And yet today, hundreds of thousands of transit riders were again stranded, with no relief in sight."Inquiries made to the MTA press office as to the nature of the delays or details on the rail condition on the Manhattan Bridge were not immediately returned.