Espresso & Grill Room Now Open On Voorhies Avenue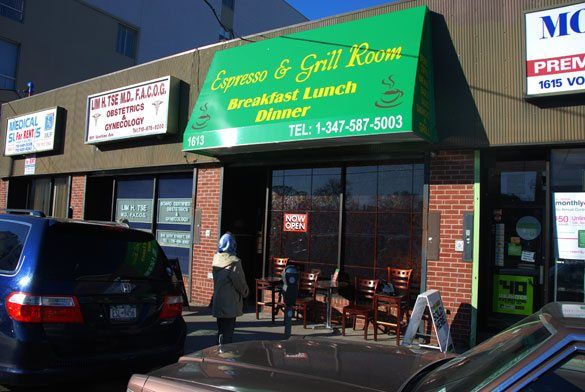 Amid all the damage from Superstorm Sandy, at least one new eatery has been born. Espresso & Grill Room is now open at 1613 Voorhies Avenue.
The location's interior was still incomplete when the flood waters came, sparing them the cost of needing to redo everything, an owner told us when we stopped by before it opened. That allowed them to make a quick recovery and launch this business this week.
The business has been in the works since at least August, when we reported that it would replace Cupcake Kings, which closed in June.
Welcome to the neighborhood, Espresso & Grill Room, and good luck!