Brooklyn Weeps For Little Enzo
MIDWOOD – Last night was the vigil for 10-year-old Enzo Farachio. He was killed by a driver while waiting at the bus stop on his way home from school two days ago.  Yesterday, the community mourned.
It was supposed to rain all throughout the day yesterday, September 12. The weather was gloomy but it did not rain as it was supposed to. Enzo's vigil was set to begin at 6:30 p.m. At 6:15 p.m., it started to pour.
Everyone that had gathered moved past the bus stop, where Enzo had been patiently waiting, to under the scaffolding, where the driver crashed the vehicle after crashing into Enzo. Flowers and candles were placed on the sidewalk by the fence. When a kid dies, people usually place stuffed bears at the site. At Enzo's site, there were two small stuffed dogs. A neighbor reached out to us and said she had wanted to buy flowers for Enzo but could not find a flower shop. Instead, she bought a small blue stuffed dog remembering that the little boy had loved his family pup dearly.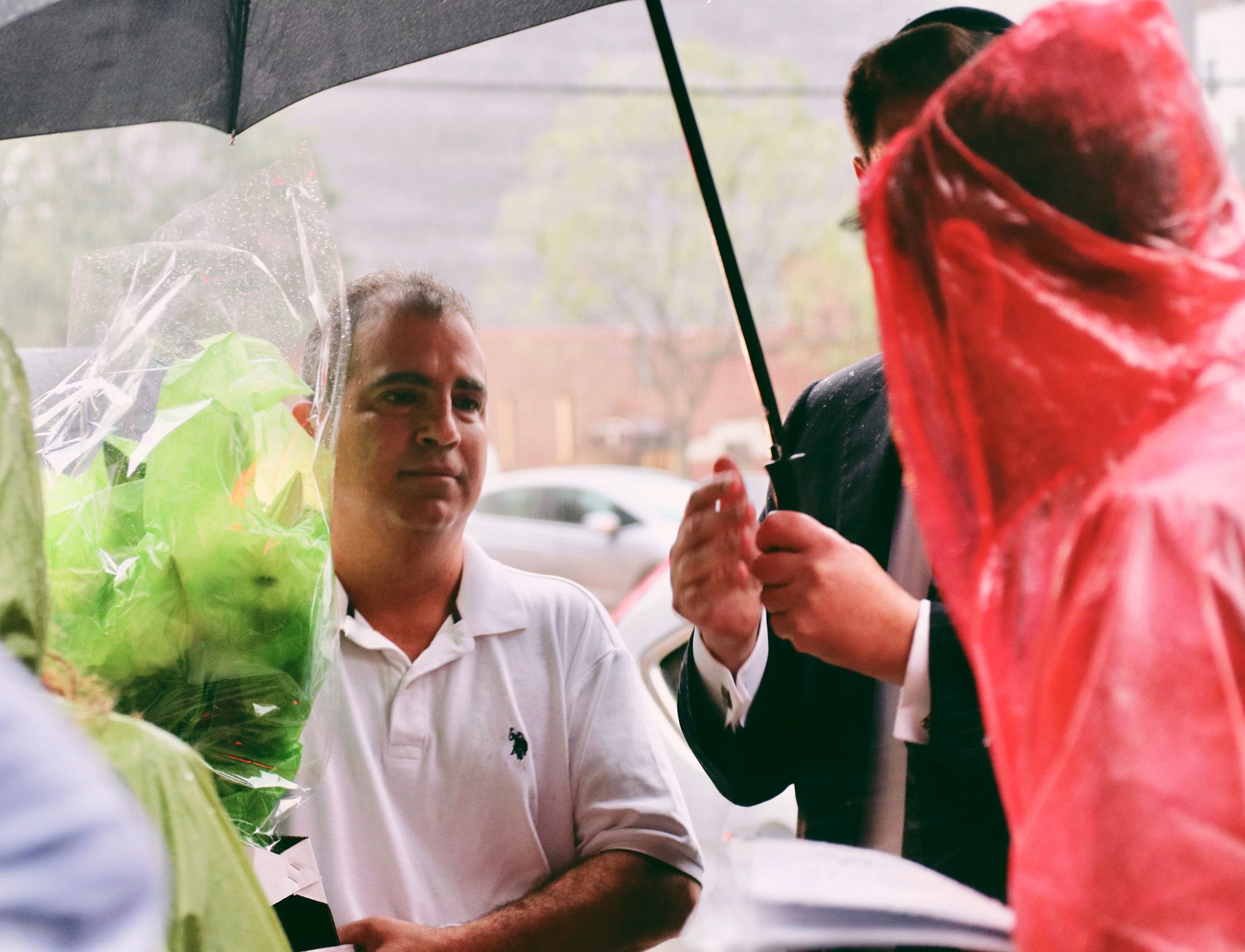 Enzo's family stood quietly. His mother, Mary Majao, is a small woman and was wearing a rain poncho. She stood next to her husband Angel Farachio, who had wrapped his arms around her. He had carried a bouquet of flowers when he arrived and placed them by the fence for his son.
"We lost our baby and he's not coming back," Majao said, breaking down into sobs and tears. Farachio embraced his wife and cried with her. He looked at the crowd, gave a small smile and said, "Thank you, guys. I don't feel good talking."
"Enzo was killed standing on the sidewalk. He was waiting for the bus. He was doing everything a 10-year-old boy is told by his parents that he should be. Yet, he still lost his life," Marco Conner, co-deputy director at Transportation Alternatives said. "This is an epidemic. It happens over and over again."
Conner said they were gathered to demand change and action. He noted that over 150 New Yorkers have been killed in traffic crashes this year alone, and that in Brooklyn, there was a 70% increase in traffic fatalities this year over the last year. Many of those fatalities occurred in Southern Brooklyn.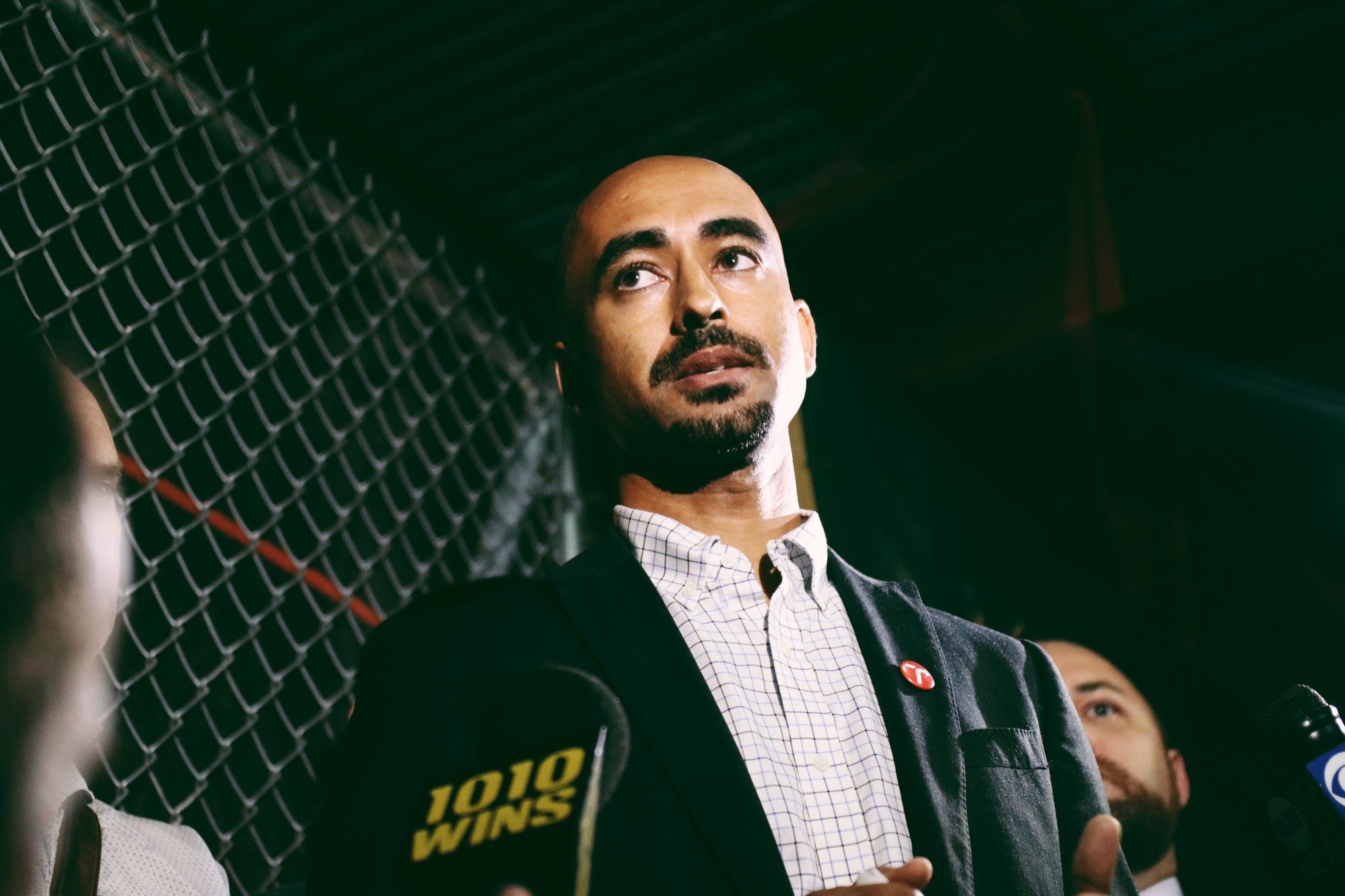 Jane Martin-Lavaud is a member of Families for Safe Streets and a mother whose daughter was killed because of traffic violence. Like Conner, she called it an epidemic.
"What's particularly distressing is that… I'm sorry for people who lose their loved ones. People lose their loved ones all the time; it's a part of life. And yet here we are in a situation where we have healthy people… people of all ages, including our children," she said. "Nobody should get that phone call or that knock at the door telling them their child has been killed. Nobody should see their child in a body bag. Nobody should have to bury their child."
Council Member Chaim Deutsch said what happened should never happen again.
"Ten-year-old Enzo was waiting at the corner of the bus stop only not to come home. This is totally unacceptable," he said. "After the accident and the tragic news, I made it my business to go visit the family and I got into the lobby and went up to the floor. I was hesitant because I didn't know what to expect on the other side. And as I listened, I heard a grieving family behind the door."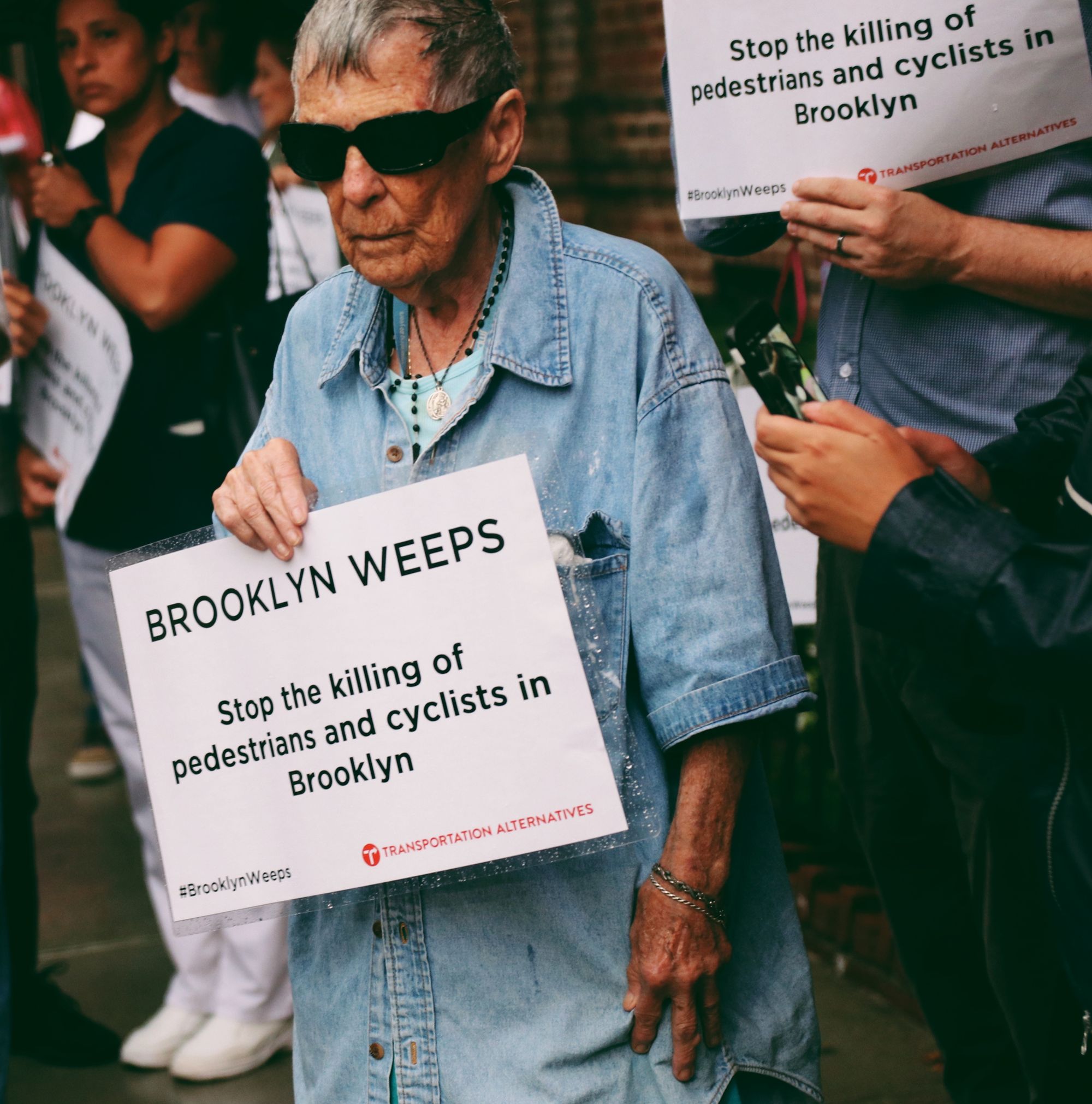 NYC Council Speaker Corey Johnson said, "We have a city that has been built for cars and not for people."
"New Yorkers are constantly in danger, in every corner, in every neighborhood of this city," he said. "That is a failure of us as a city if people are not safe in every part of our city. Our streets failed Enzo and his family. Our streets have failed too many victims of traffic violence and too many families."
"For too long, our city has accepted that cars should be allowed to be king of the road, and people like Enzo, people like Jose, and people like Yisroel have all paid the ultimate price."
Johnson noted, "It's possible the driver who jumped the curb may have had a medical incident." He said Brooklyn District Attorney Eric Gonzalez is currently investigating that.
Toward the end of the vigil, Majao's friends and colleagues came over carrying white balloons. She embraced them, held on to them, and cried out loud. The sounds of her cries were painful to hear; those of a mother suffering unimaginable grief.
"The loss that has happened right here speaks too loudly to be ignored. Enzo's physical absence speaks too loudly to be ignored," Conner said teary-eyed. "When it comes to our elected officials, it is not enough to simply offer their condolences. It is not enough to simply and only demand stricter penalties. This is an epidemic that has been happening for years, decades. We need systemic change."