Enjoy Nutty Beers For A Good Cause Next Week At The Farm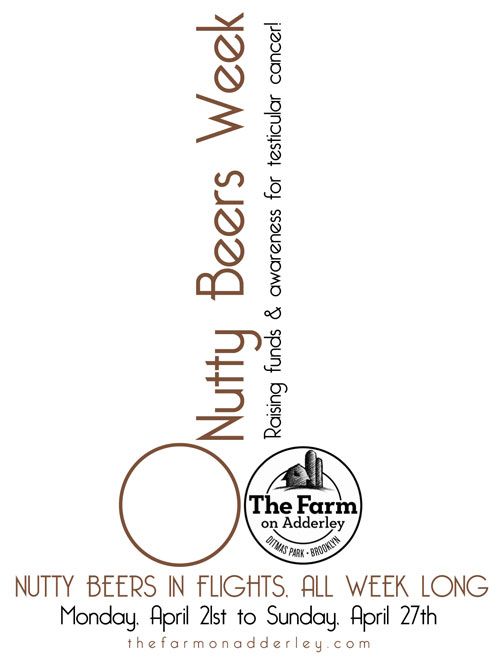 From Monday, April 21 to Sunday, April 27, The Farm on Adderley (1108 Cortelyou Road between Stratford and Westminster Roads) is inviting neighbors to go nuts–with a selection of nutty beers, that is!
Enjoy flights of nutty brews and know that in addition to kicking back with a well-deserved drink, you're raising funds to help spread awareness about and fight testicular cancer.
The Farm was inspired to hold this Testicular Cancer Awareness Month event by an employee who's currently undergoing treatment, so enjoying a flight there next week will be supporting your neighbor, too.
Image via The Farm on Adderley