Enjoy Food, Games, And Salsa At Downtown Brooklyn's 'Shared Streets'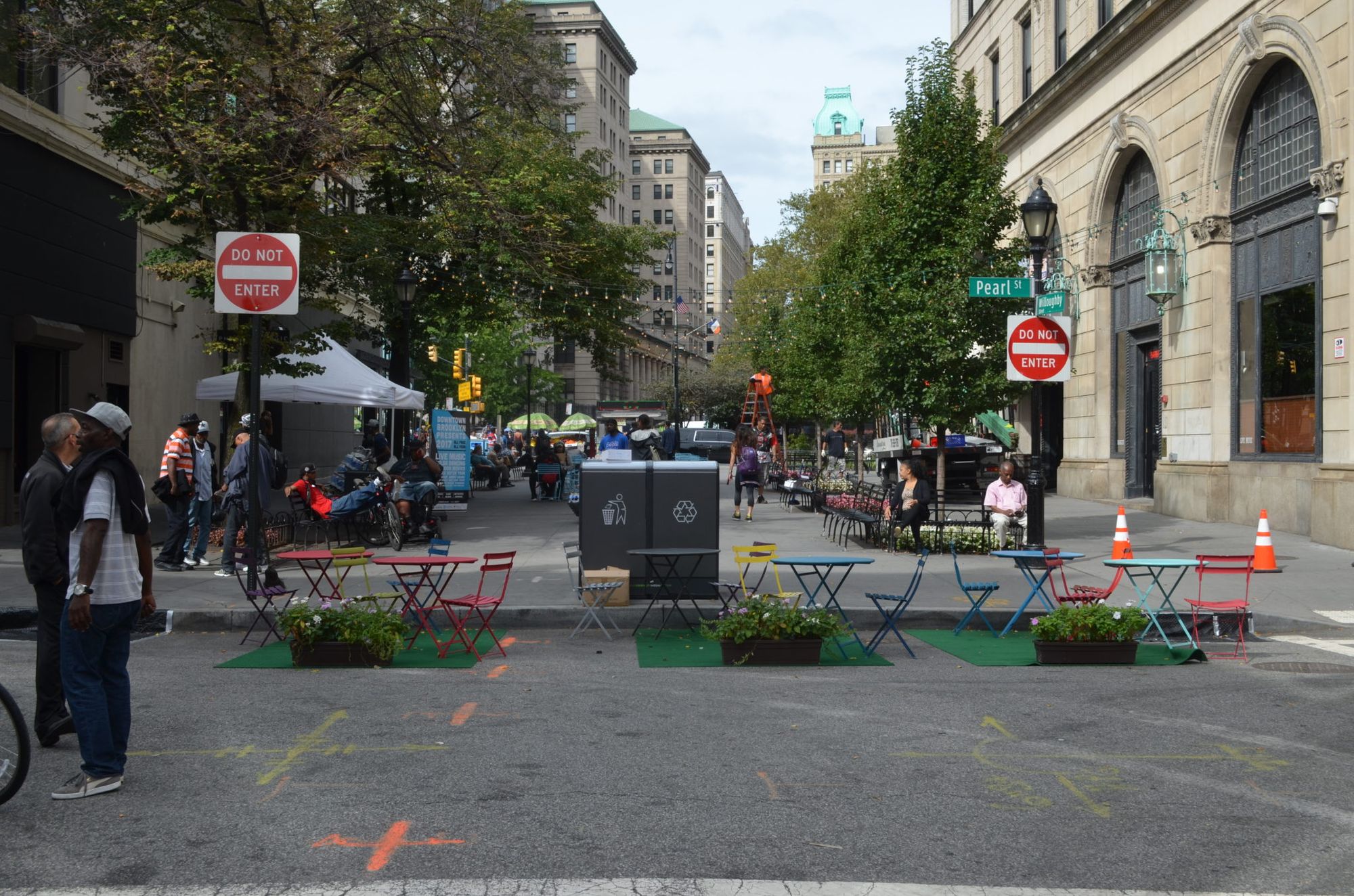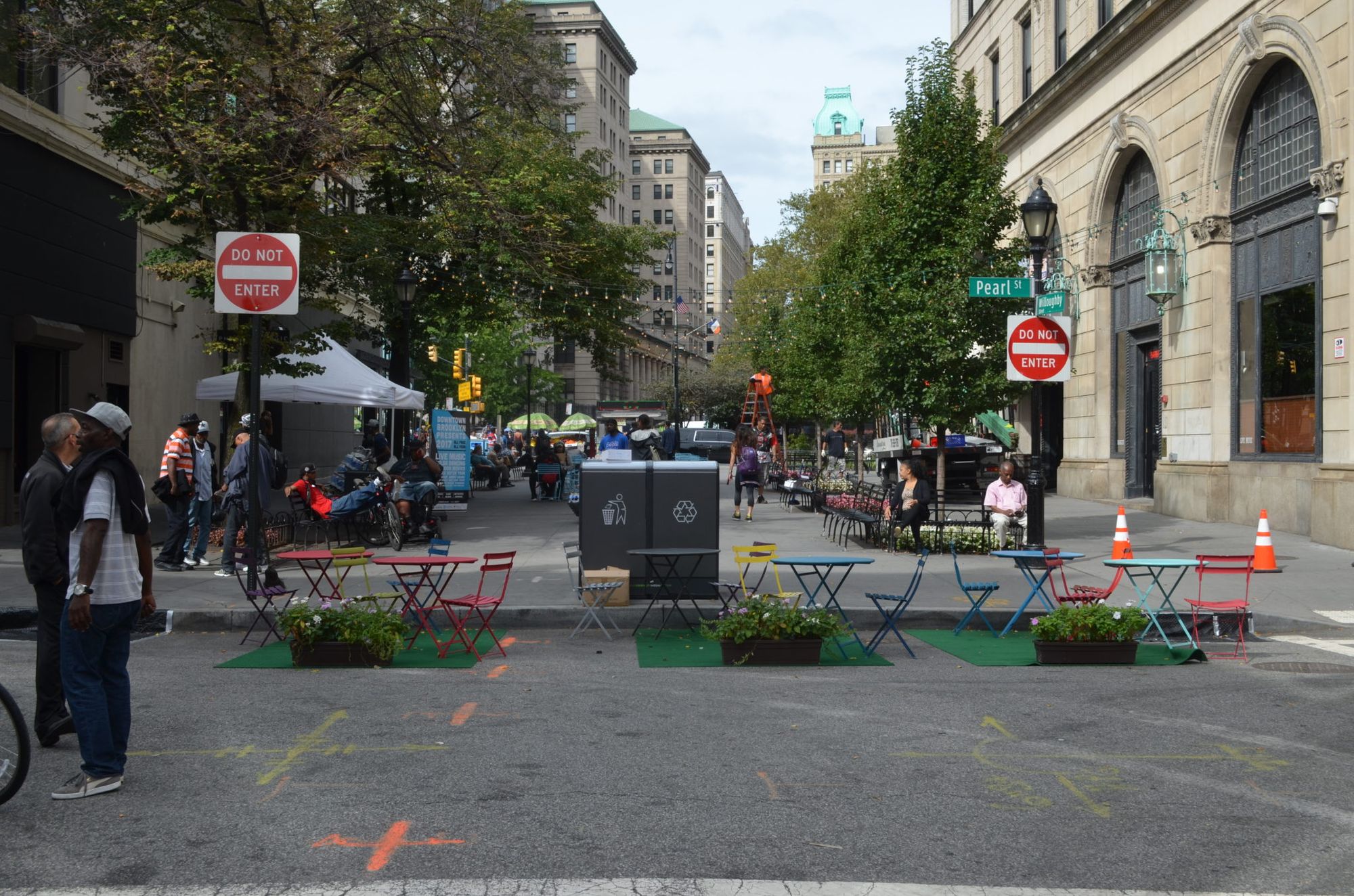 DOWNTOWN BROOKLYN – The Downtown Brooklyn Partnership and NYC DOT are temporarily closing off two busy streets in Downtown Brooklyn and converting them into public playgrounds for two Wednesdays this month.
Today, September 20, and next Wednesday, September 27, Willoughby and Pearl Streets will be closed from Jay and Fulton Streets from 11am to 8pm to allow "pedestrians, cyclists, and motorists to coexist" in a "traffic-reduced zone."
BKLYNER stopped by at approximately 10:30am this morning as the streets were still being prepped, for a glimpse of what's in store for today.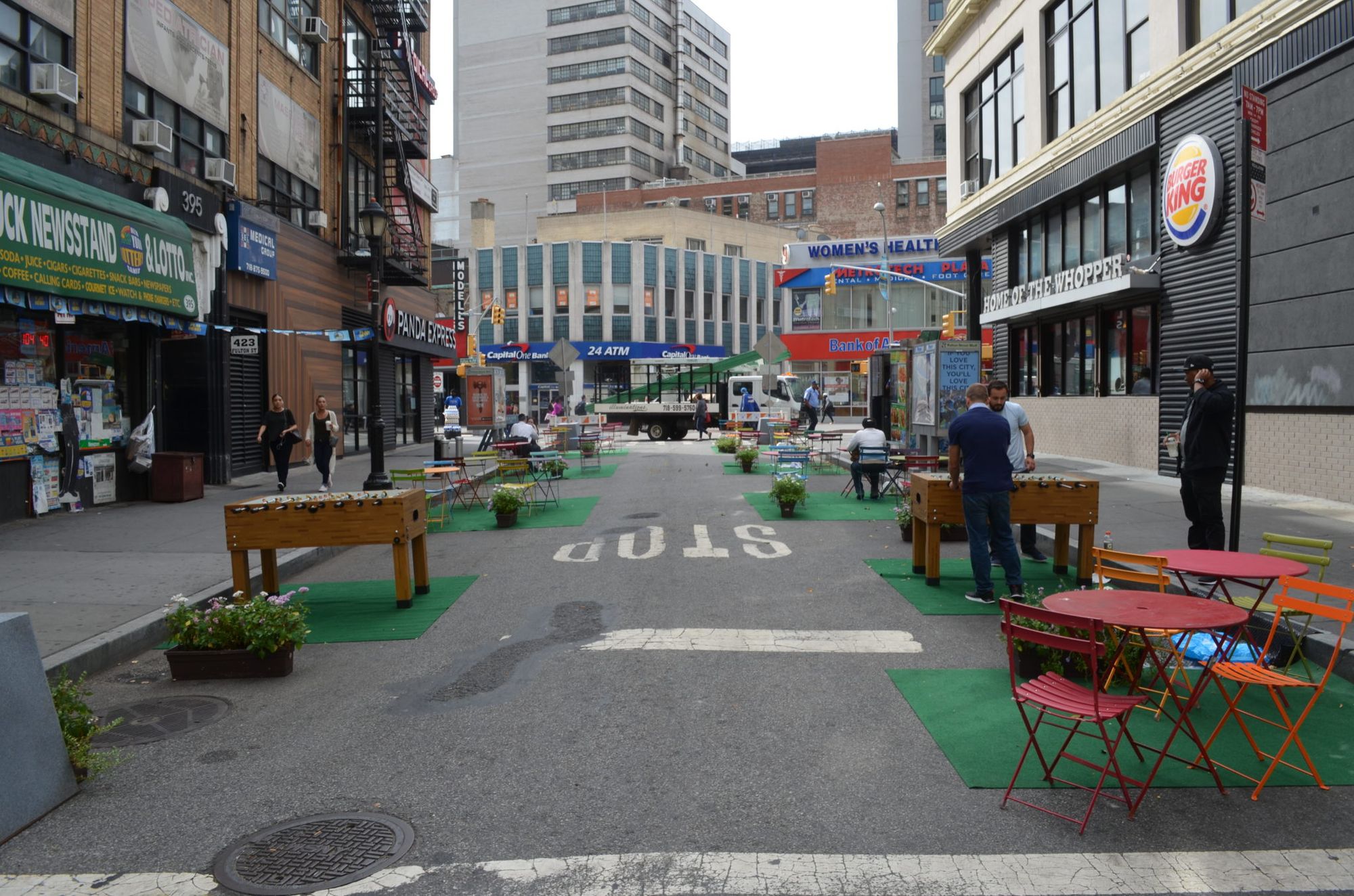 The Shared Streets program will offer colorful tables and chairs where visitors can relax and indulge in food and drink on sale from local vendors. There will also be music and lots of family-friendly games and activities, such as foosball, ping pong (12pm to 4pm), shuffleboard, giant Connect Four, board games, and more.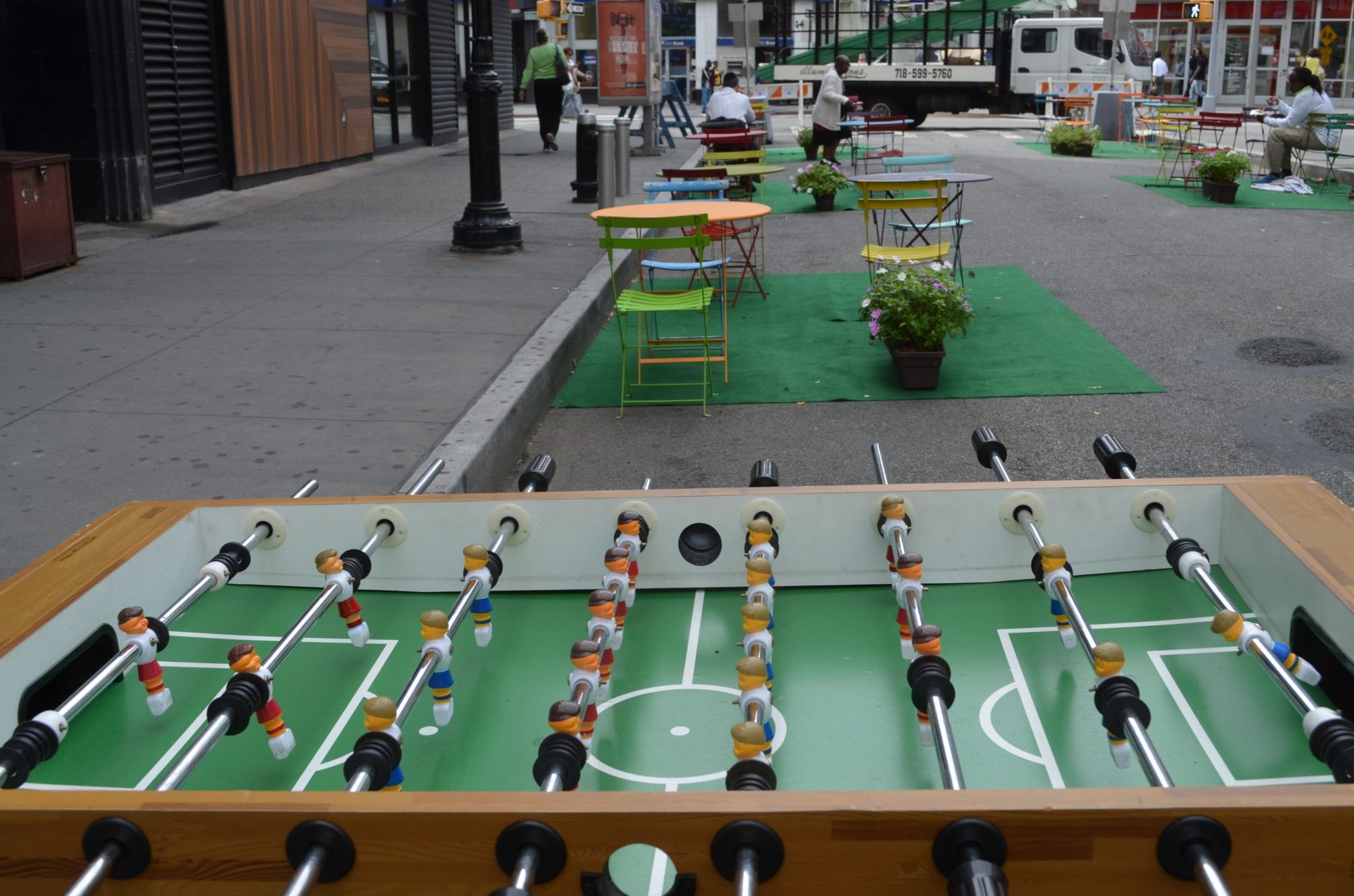 Visitors can also take part in salsa classes led by Salsa Salsa Dance Studio from 5pm to 7pm as part of Downtown Brooklyn Partnership's "Salsa September."
Learn more about Shared Streets at downtownbrooklyn.com.
Shared Streets
Willoughby and Pearl Streets (from Jay and Fulton Streets), Downtown Brooklyn
Wednesdays, September 20 and 27 from 11am to 8pm
Free