Enjoy An Austrian Meal At Werkstatt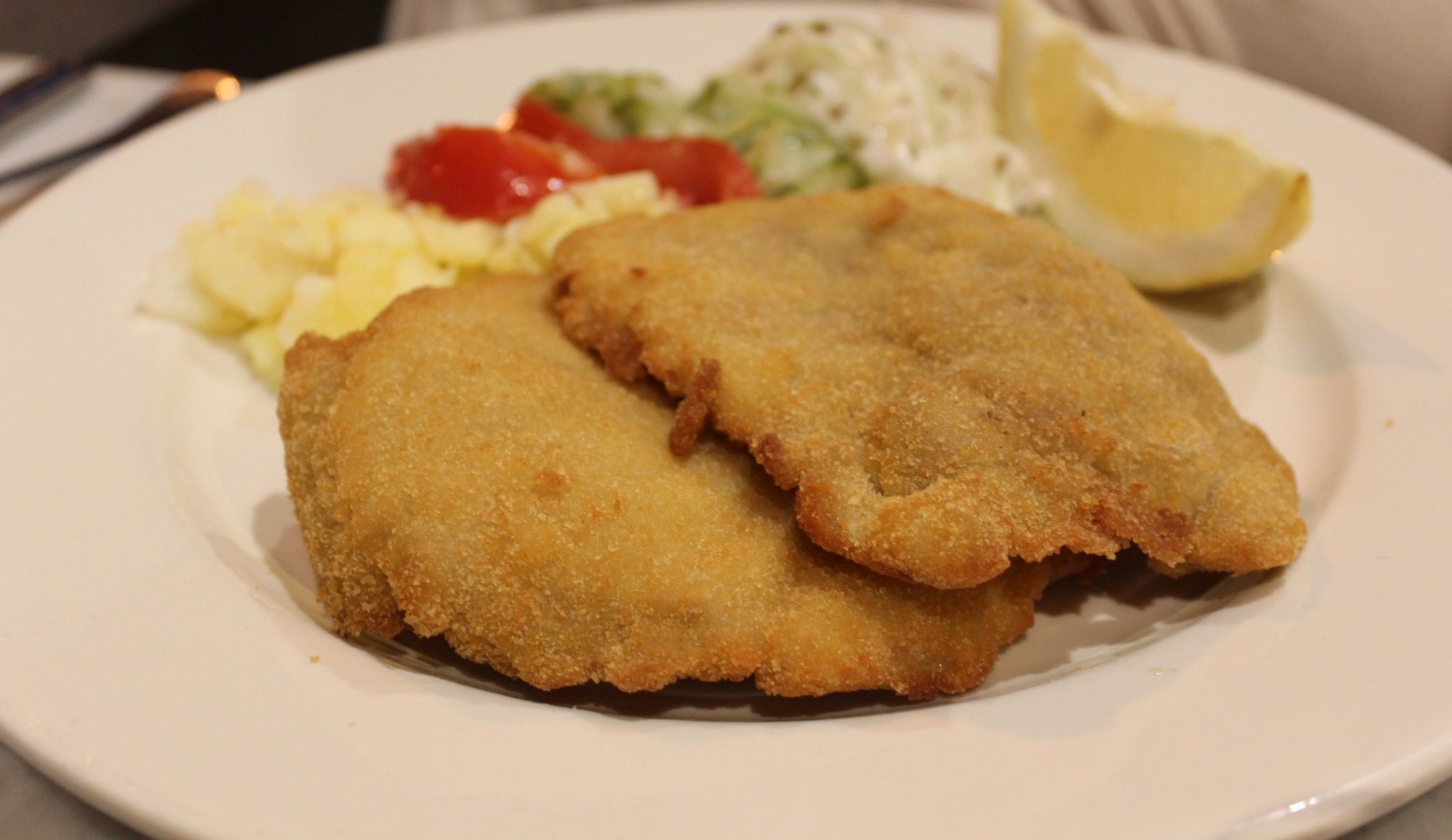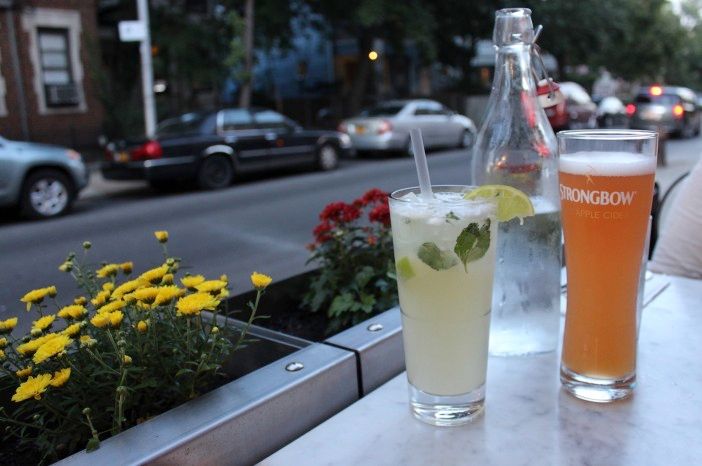 There's been a lot of hype around the opening of the new Austrian restaurant, Werkstatt at 509 Coney Island Avenue at the corner of Turner Place and we stopped by to try out the Weiner Schnitzel and other Austrian favorites being served up by chef Thomas Ferlesch.
If you can, definitely try to snag a seat in the back while the weather is still nice. The garage style doors open wide onto Turner Place and you can sit next to the wonderful flower boxes specially designed by Thomas. When the weather turns cold there is also a wood burning stove in the back room.
To start off, the appetizer list is full of interesting choices, including Pretzels ($9), Chicken Liver Terrine ($9), P.E.I Mussels ($12) and Brussels sprouts ($9).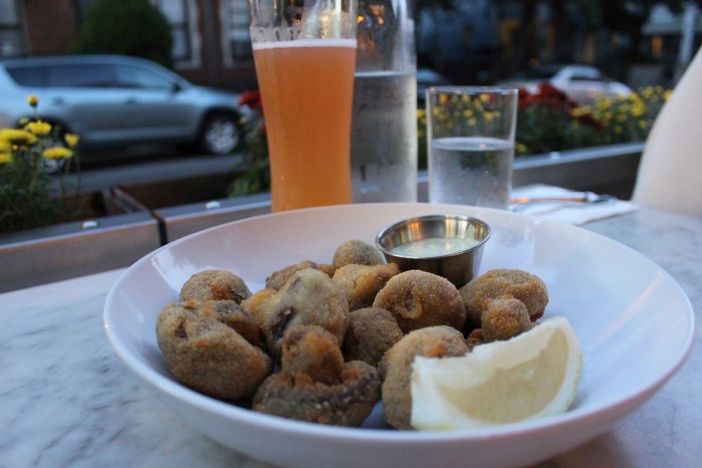 We tried the Gebackene Champignons ($8), tasty fried mushrooms with a delicious dill tartar sauce, a great way to start the meal though they could use a kick of flavor.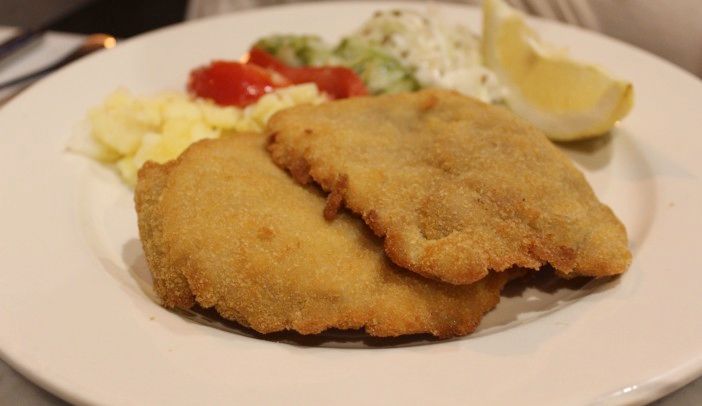 There are several different types of Schnitzel ($15-17) available including Weiner, Chicken, Cod, and a vegan celery root option that we are definitely curious about. We had the traditional Weiner Schnitzel, which was perfectly pounded, fried, and served with several tart salads. The cucumber salad was our favorite.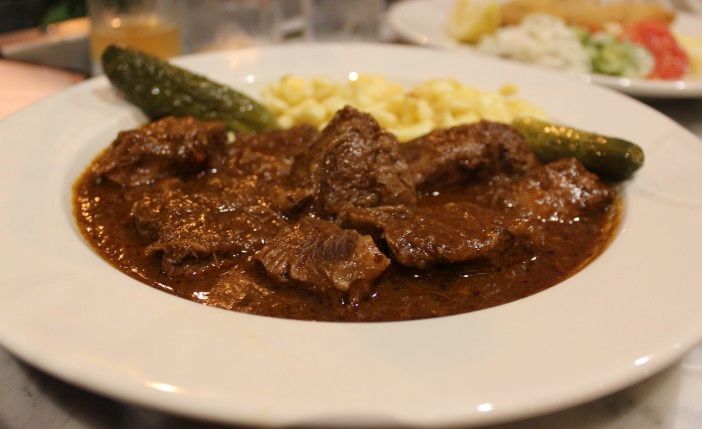 We were particularly excited to try the Tender Braised Beef Guylash with Spatzle ($18) and it was the highlight of the meal. The large chunks of beef melted in our mouths and the thick brown sauce perfectly complimented the starchy, soft egg noodles.
Other more standard fare includes the the House Made Bratwurst ($13) and the Werkstatt Burger ($15), which comes with Rosti Potatoes and you can add a Bacon-onion marmalade for $1.50).
Portions were large and we took nearly half of our main dishes home with us.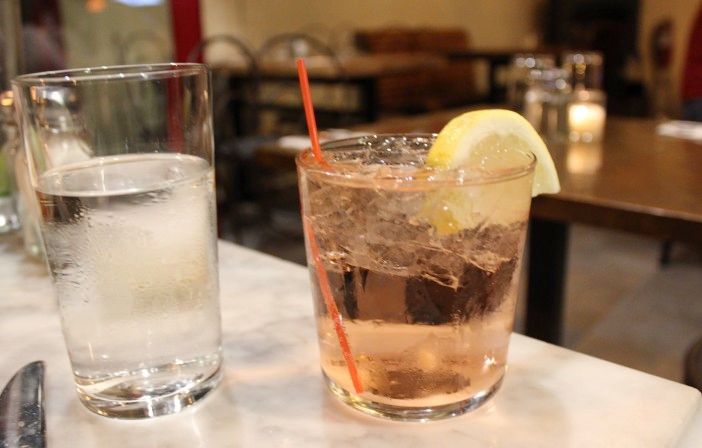 To wash it down, there are a good selection of cocktails, as well as a great list of Austrian and German wines and beers. If you are looking for a unique drink, we suggest the Werkstatt ($11), which features Giffard Pamplemousse, Schofferhoffer grapefruit beer and sparkling wine. It's a refreshing drink that makes us wish summer wasn't over.
Another great choice is the Von Trapp Spritz ($12), which mixes Vodka, Giffard Pamplemousse, Contratto and a dash of sparkling wine. It's a nice dry but strong drink.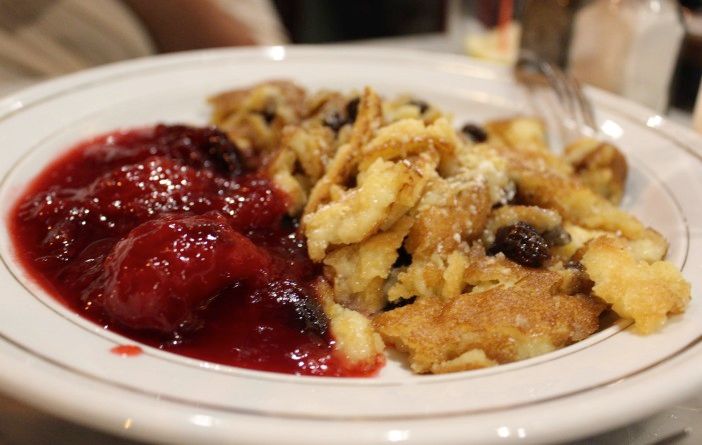 A meal wouldn't be complete without dessert and we recommend the Kaiserschmarrn ($7), which is a shredded pancake served with fresh fruit compote. The sweetness of the sugar covered pancake is balanced by the tartness of the fruit and it is a wonderful way to finish an evening. But make sure to share, this is not a small dish.
And finally, no Austrian meal is complete without a glass of Schnapps and Werkstatt has several choices ranging from $10-$13.
Overall, the food is well-crafted, the drinks are interesting, and one thing is for sure, you won't go hungry at Werkstatt.
Werkstatt is located at 509 Coney Island Avenue at Turner Place and is open from 5pm to 11pm every day.