Emmons Avenue Luxury Condominium Units Hit The Market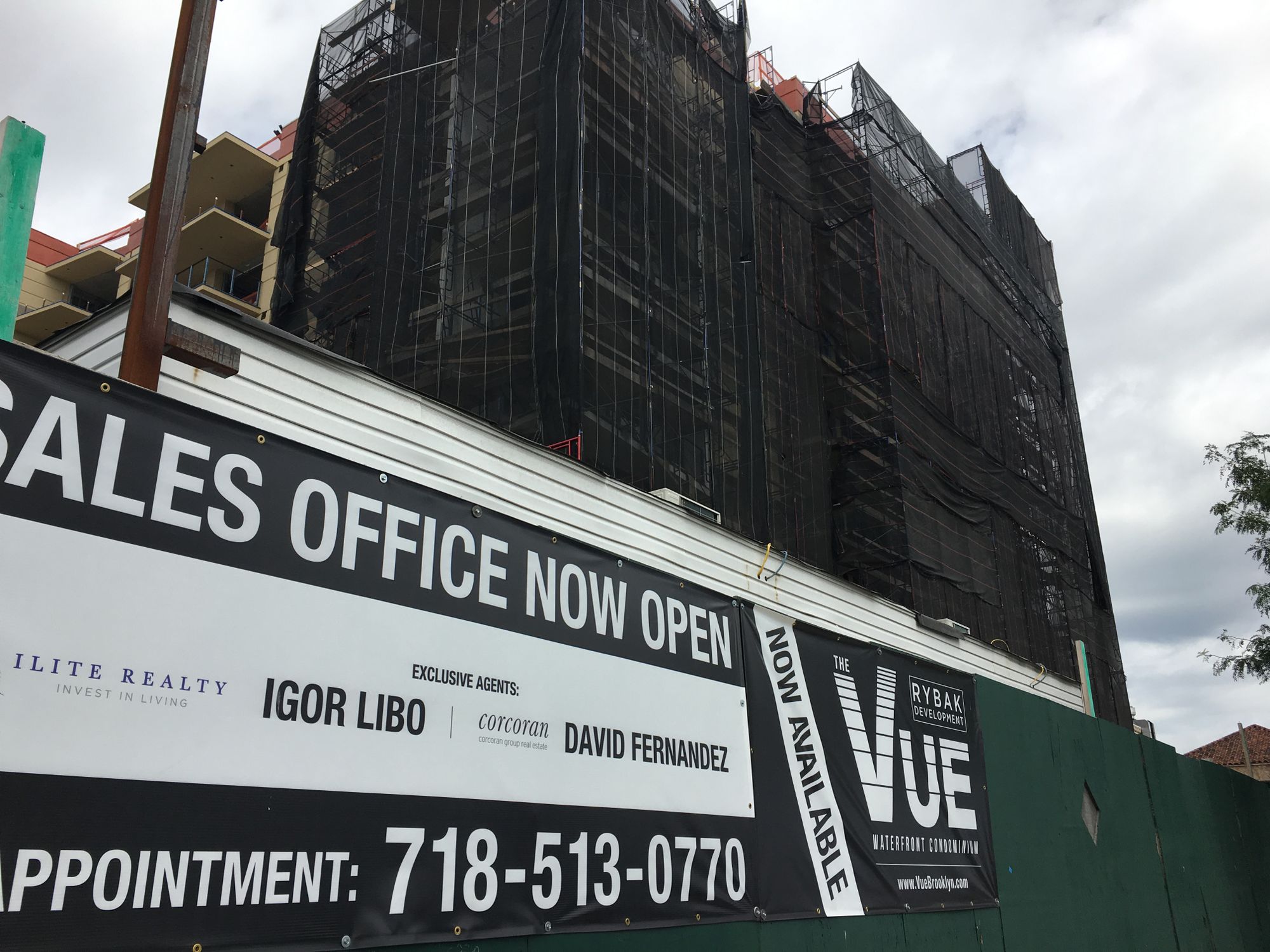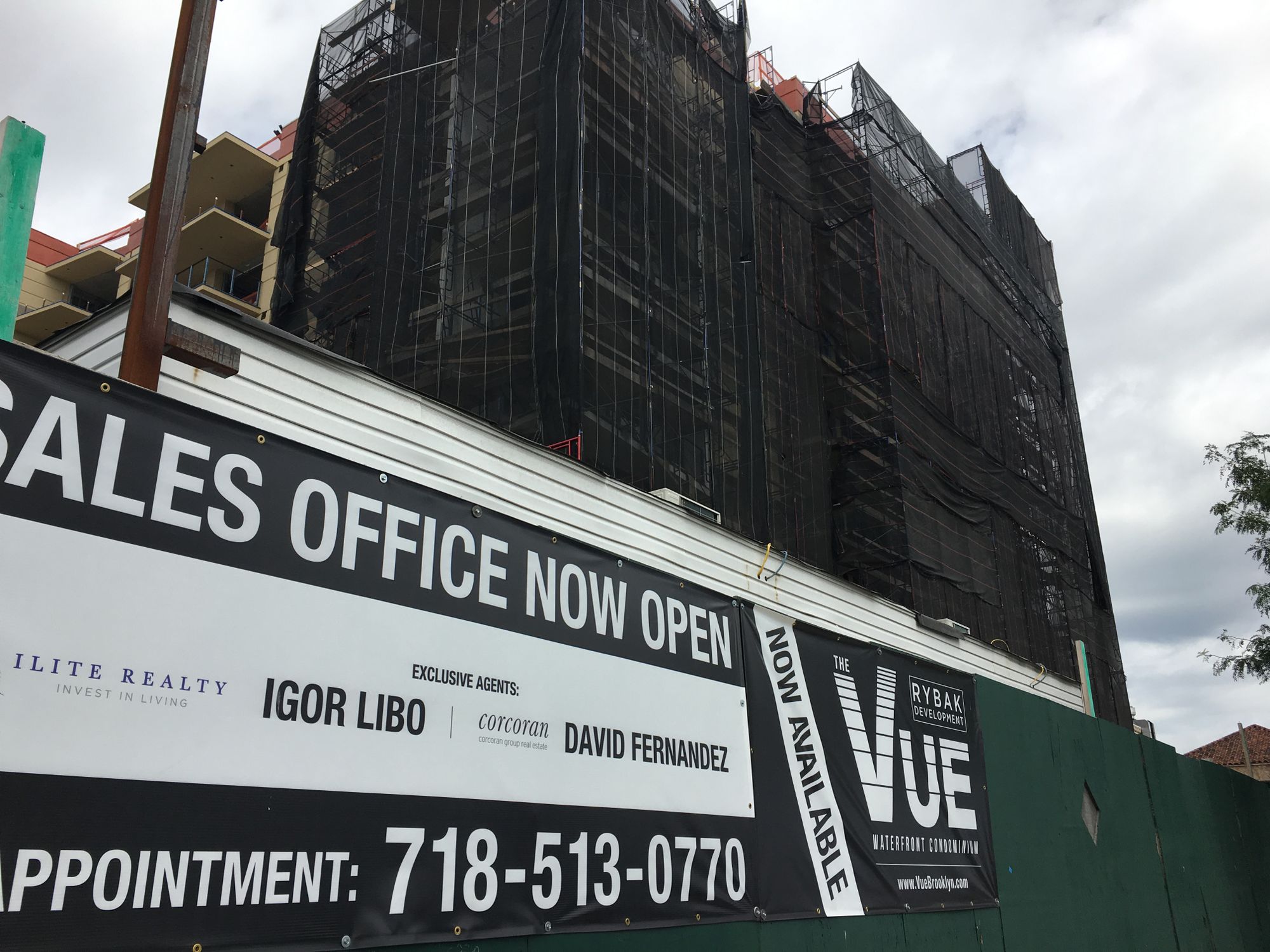 The real estate group, Corcoran, announced that units for the seven-story condominium building on Emmons Avenue, called The Vue, will hit the market today.
The building, located at 1809 Emmons Ave where the El Greco diner used to be, will feature 58 luxury residents. They will range from one- to three-bedrooms and 720 to nearly 2,000 square feet. Each condo will have a private outdoor space. They will have high end Scavolini kitchens with ceasarstone countertops and Viking appliances. Each unit will have Nest thermostats and laundry in the apartment.
There will be an 82-space parking garage with valet and charging stations for electric cars. The building will have a 24-hour doorman, and a 45-foot saltwater pool on the roof with a view of the Bay, the Atlantic and Manhattan. At the base of the building will be a 9,000 square foot public plaza with bicycle parking.
The building will also include 26,000 square feet of retail space. Nine spaces are reserved for retail, with six geared towards restaurants.
Ryback Development, the company building the condominium, boasts that it will be the first Leadership in Energy & Environmental Design (LEED) certified building in southern Brooklyn.
"The LEED guidelines far exceed the New York City required building code." said Sergey Rybak, owner of the company. "We feel that it is important to bring that standard to South Brooklyn."
In order to obtain the certification, Rybak Development must use recyclable building materials, energy efficient lighting, and special insulation. Units will also have superior air circulation and noise mitigating windows.
Rybak purchased the Emmons Avenue property in 2014 for $13 million and quickly won approval for the project from the community board.
"We have a number of new, very hip and cool parties that are interested in bringing tested food content to the area," said Rybak, who declined to name who is interested in leasing space at the Emmons Avenue property. "There is a coffee shop that is going to roast its own beans that is interested in one of the retail spaces."
Rybak owns several other properties, almost all of which are located in southern Brooklyn. Another seven-story condo building being built in on West End Avenue in Manhattan Beach, dubbed The Wave, began selling units in May for as much as $1.6 million. Rybak was also behind the nine-story condominium building on Ocean Avenue, which sold out in less than three months.
Rybak is also one of the investors behind the 140,000-square-foot sports complex, MatchPoint NYC, that replaced the shuttered Brooklyn Racquet Club.