Emergency Repaving Of Southbound Lane Slows Coney Island Avenue Traffic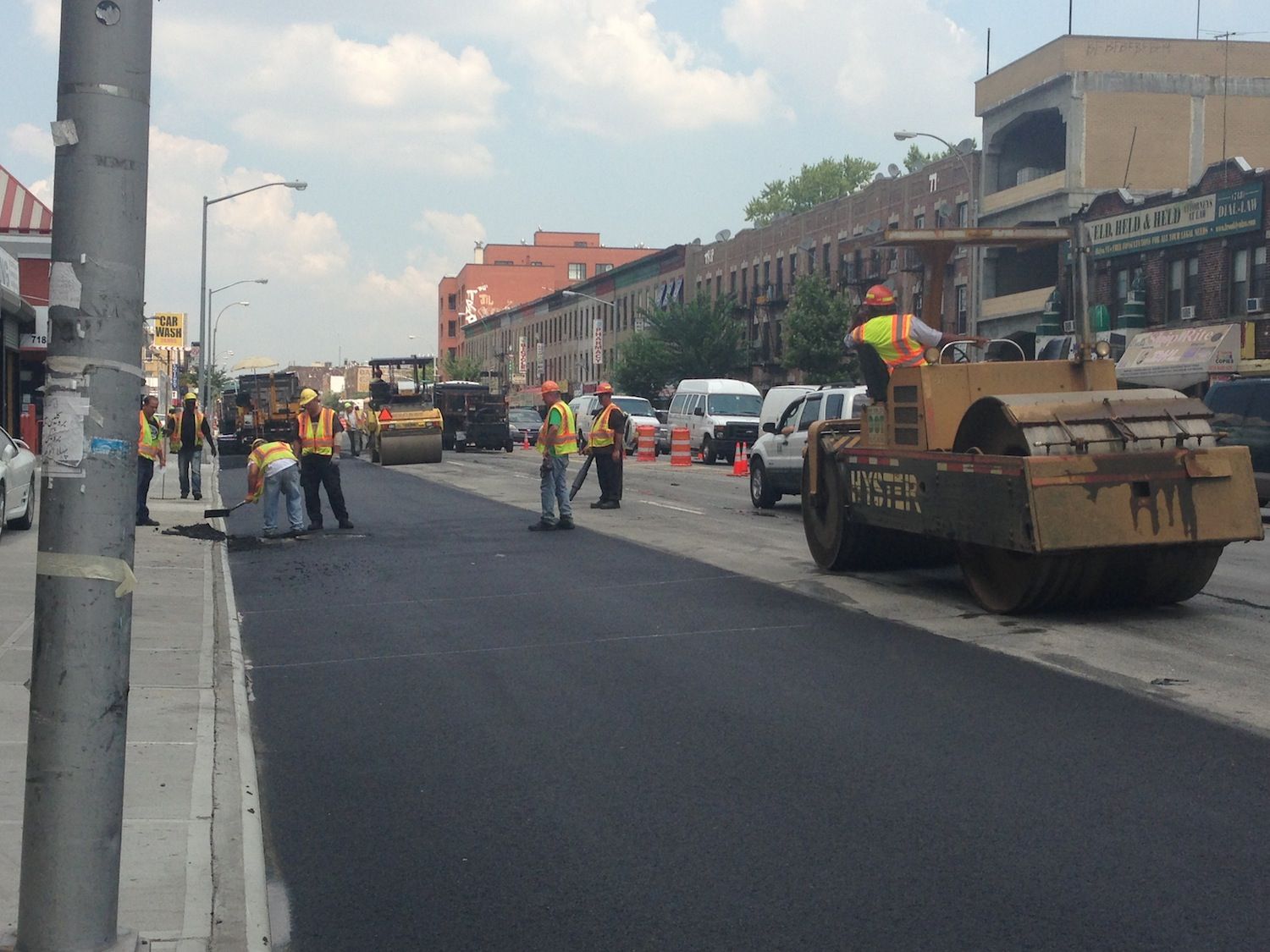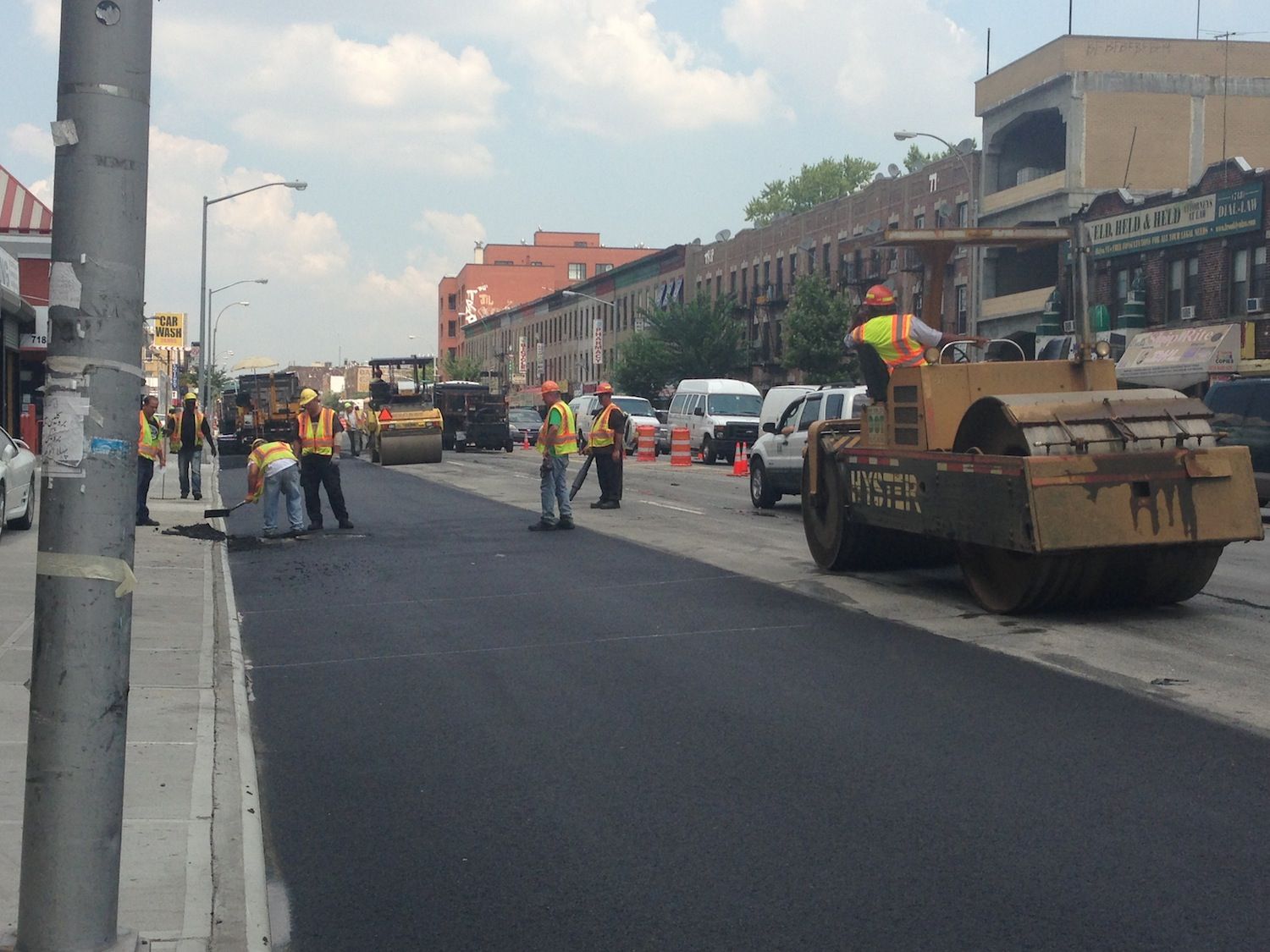 If you've driven down Coney Island Avenue between Cortelyou and Avenue C today, you've noticed the congestion due to the DOT repaving the rightmost southbound road lane. Both southbound lanes are blocked off, and one of the northbound lanes has been redirected south. A worker on the site said the road was undergoing "emergency" repaving.
Repairs to the lane, which has a history of flooding in front of the former C Town and now Ideal Foodbasket, are only expected to take until 6pm today. Much of the work already completed–so hopefully, between the sidewalk repairs back in April and this roadwork, CIA will be functioning a teensy bit better for pedestrians, drivers, and businesses soon.