"Embrace Your Hyphen"– Arab-American Heritage Celebration At Borough Hall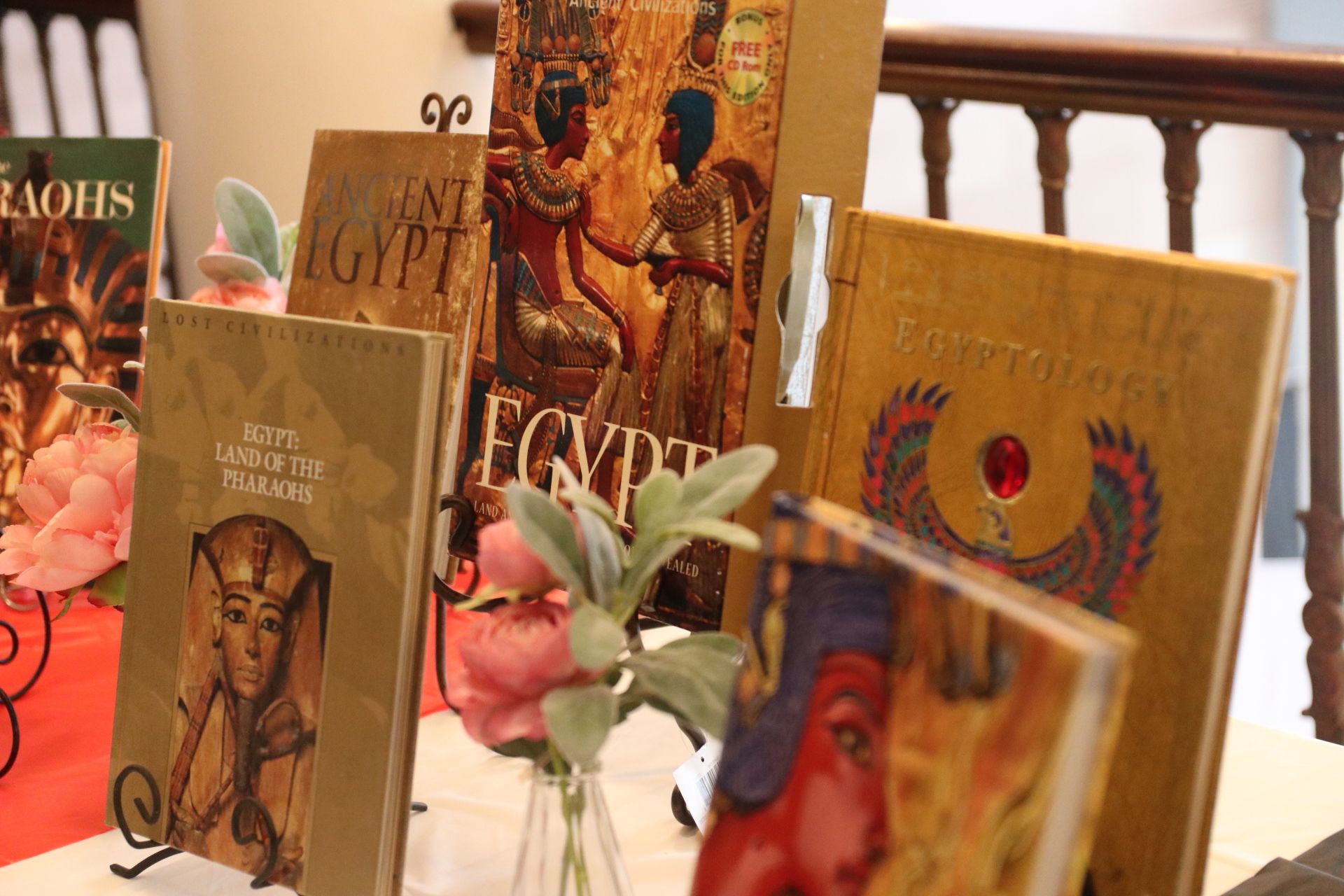 BROOKLYN HEIGHTS – Brooklyn Borough Hall was filled with chatter, Arab music, Arab food, artwork from Arab painters, and lots of excited children yesterday, Tues. April, 5, celebrating Arab-American heritage. This event was a part of Borough President Eric Adams' "Embrace Your Hyphen" series, through which he encourages Brooklynites to embrace whichever part of the world they are from.
"We are Arabs… but we come from such different countries. There's so much richness and diversity in our language, religion, traditions," Rama Issa-Ibrahim, executive director  of the Arab American Association of NY said, "and it's really amazing to be here especially today, given everything we had to endure the last year and a half."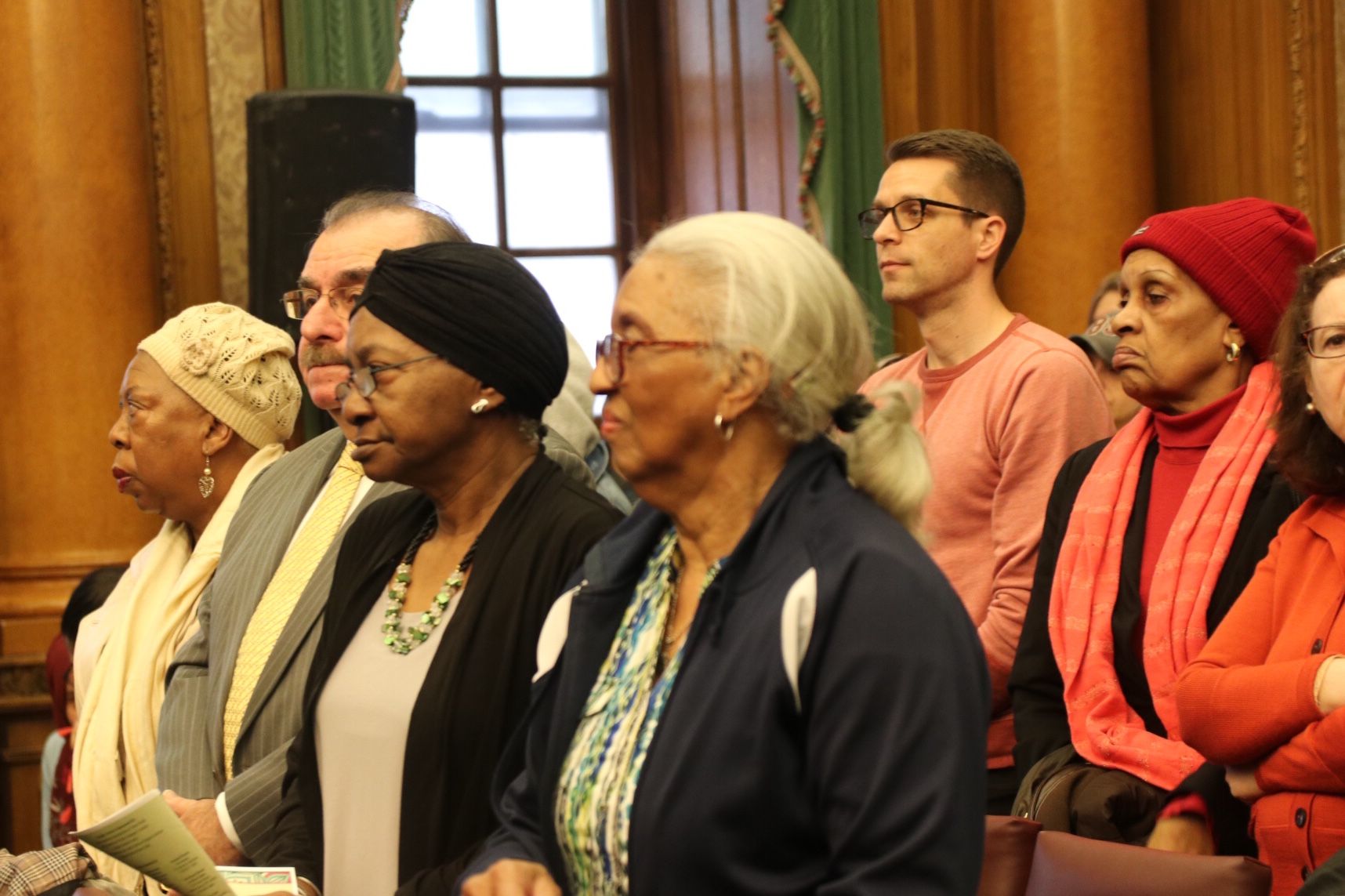 Adams reiterated the importance of diversity and shared a short story about a frog being put into hot water.
"If you were to take a frog and place it in a pot of boiling water, it would immediately jump out. But if you were to take that same frog and place it in cold water, and turn the temperature up one degree at a time, it would stay there until it boils to death," he said. "That's where we are as Americans. We don't realize the temperature of hate, the temperature against those who don't look the same… one degree at a time, we're turning up the temperature."
"We don't realize we're boiling away the American Dream and the American experience. We must have an internal thermostat that does not allow one degree of anti-any lifestyle in this country."
"We say it's just one incident, it's just one swastika, it's just one desecration of a mosque, it's just one attack of a woman that wears a hijab, it's just one statement… it's just one person. It's not one incident," Adams said. "It's the slow increase of the heat that will take away what makes this country great."
Rawaa Nancy Albilal, the president and CEO of the Arab American Family Support Center, thanked the borough president "for promoting a culture of community service."
"We are here today to say thank you to our honorees for making a difference in the lives of those who matter the most– vulnerable populations," she said. "They are motivated by the desire to improve the lives of fellow community members and neighbors. They are motivated to make a difference in their community."
Citations were presented to seven Arab-American honorees who did just that– make a difference.
These were the seven honorees: Tahanie A. Aboushi, Esq., Khader El-Yateem, Dr. Jihan Habashy, Liz Jebara, Ahmed Nasser, Simon Shamoun, and Yemen Café.
Aside from being a board member at the NY Civil Liberties Union, Aboushi spent several days at JFK International Airport assisting people who were detained an denied entry to the US. El-Yateem is a Community Board 10 member and founded the Salam Arabic Lutheran Church, as well as co-founding the Bay Ridge Unity Task Force. Habashy is a public school teacher, a community activist, and co-founded the Egyptian American Arts and Cultural Organization.
Jebara is a Syrian-American who serves on the oversight committee for the Arab American Family Support Center teaching immigrant women. Nasser is an NYPD detective who formed the Muslim Officers Society, "to pave the way for the approximately 1,500 Muslim officers in the NYPD." Shamoun serves on the board of directors at the St. Nicholas Home and is a member of a charitable organization, Salaam Club of NY. And Yemen Café was founded by Muthana Hatem and Yahya Alsubai who "decided to help Yemeni immigrants new to America with jobs."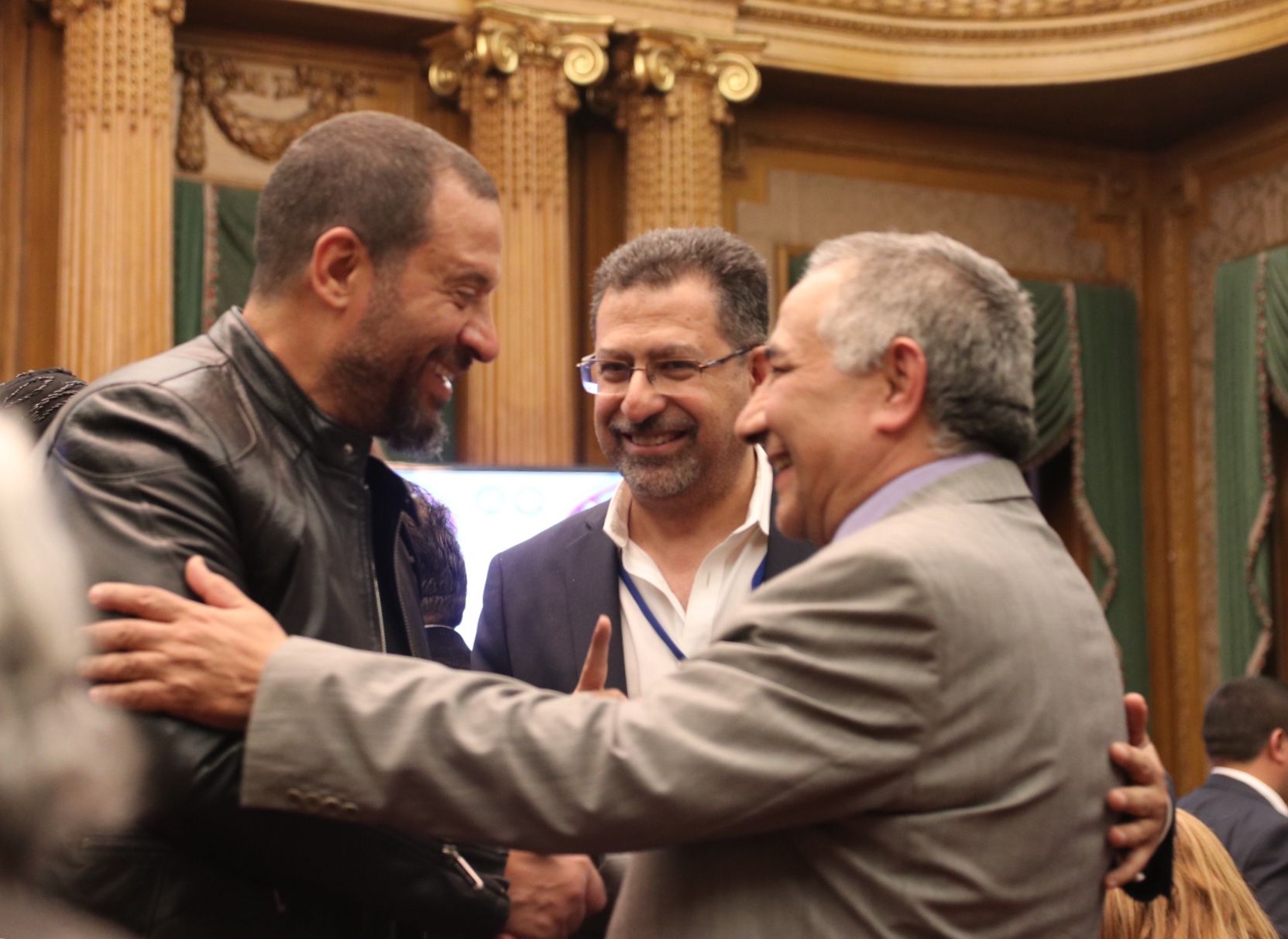 Egyptian actor Maged El Masry was also in attendance taking photos and selfies with his many fans.
"When we hold these celebrations, it is our way of saying we to belong to America, and that's why the theme of 'protect the hyphen' is so important. It's that dash that sits between our cultures that makes us different from anywhere else on the planet," Adams said. "This is the only country where you are encouraged to hold on to your culture and infuse it with the American experience."