Em Samolewicz Was A Gentle Spirit, Killed While Bicycling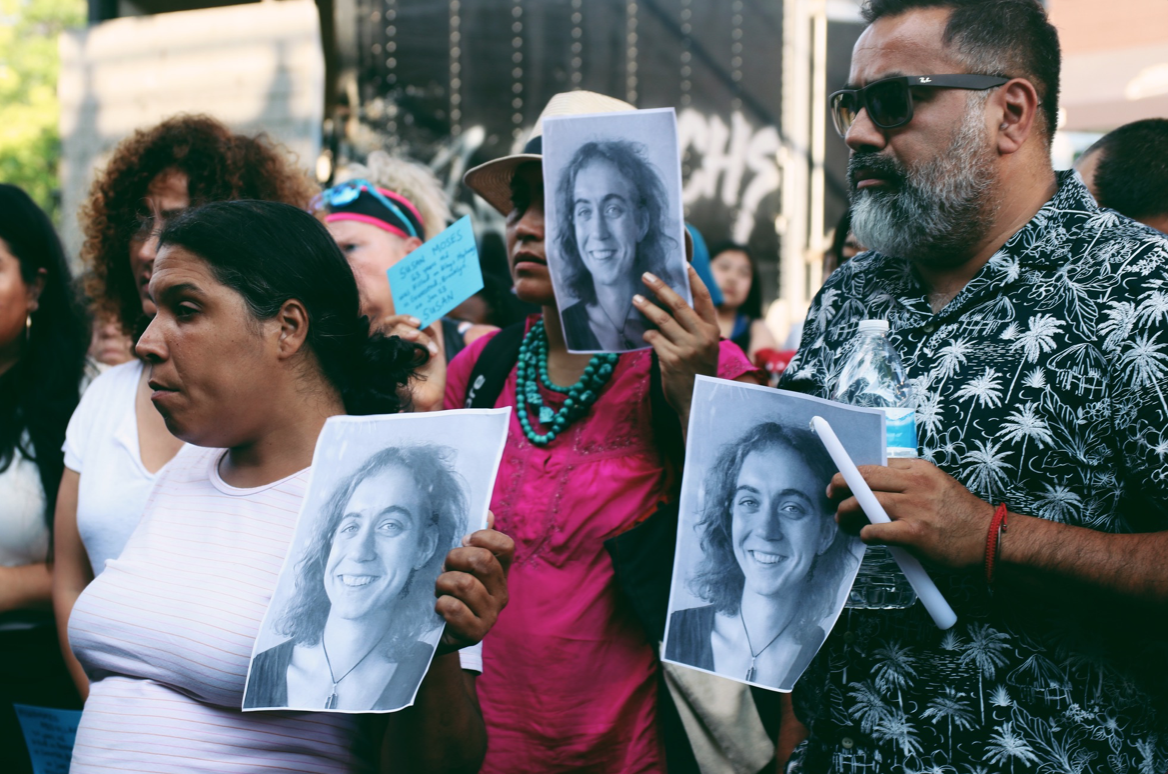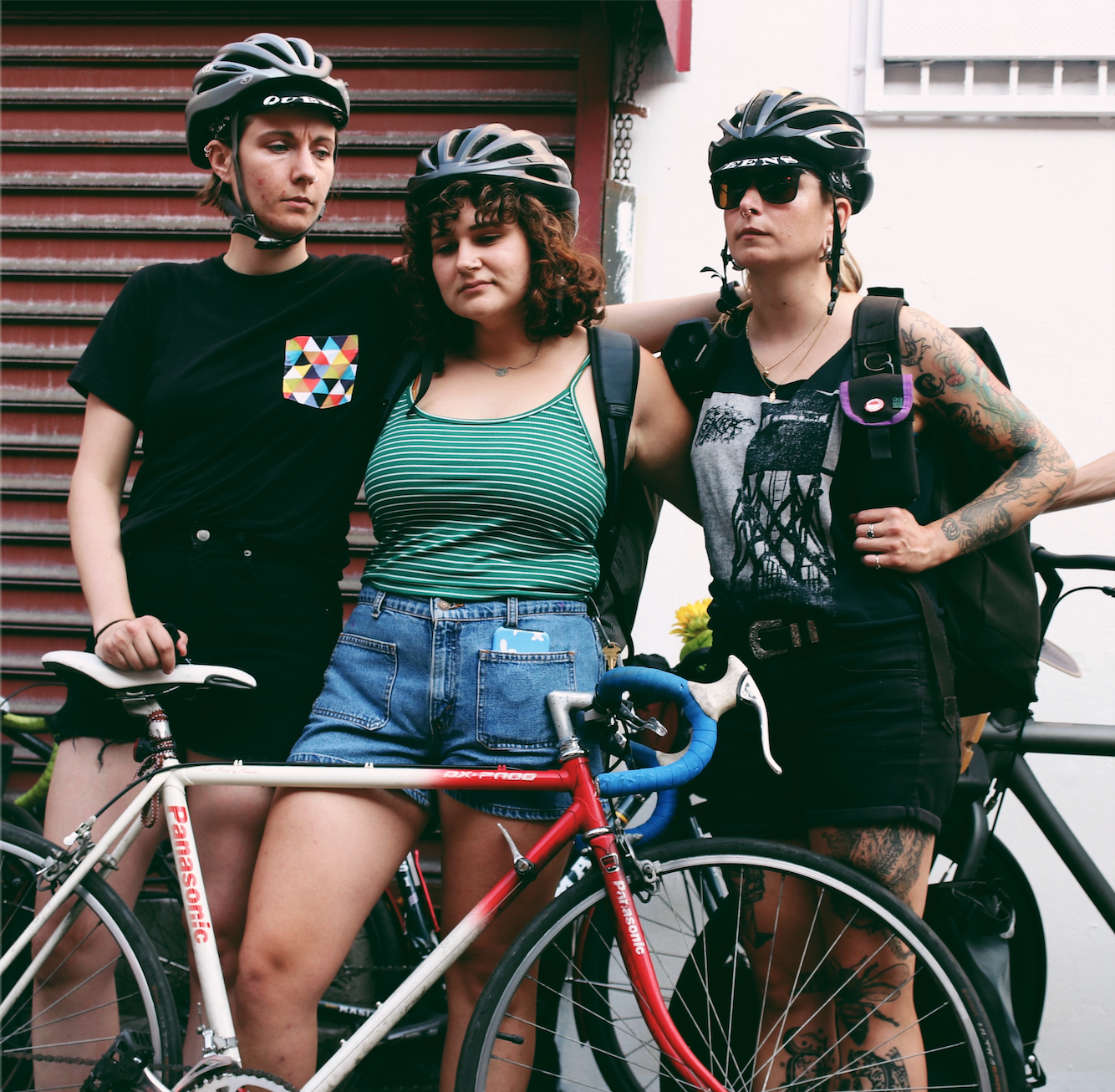 SUNSET PARK – Em Samolewicz, 30, was an artist and a yogi. Her friends and colleagues describe her as a gentle, kind soul; a "magical creature." Two days ago, she was killed riding her bike and was the 18th cyclist this year in NYC killed by a vehicle. Her friends, neighbors, bikers, and residents of NYC have had enough.
On Monday morning, she was biking on 36th Street and Third Avenue, a few blocks from her home. A person in a parked car suddenly opened the door and Samolewicz swerved her bike to avoid getting hit. She ended up getting hit by a tractor-trailer instead. It killed her.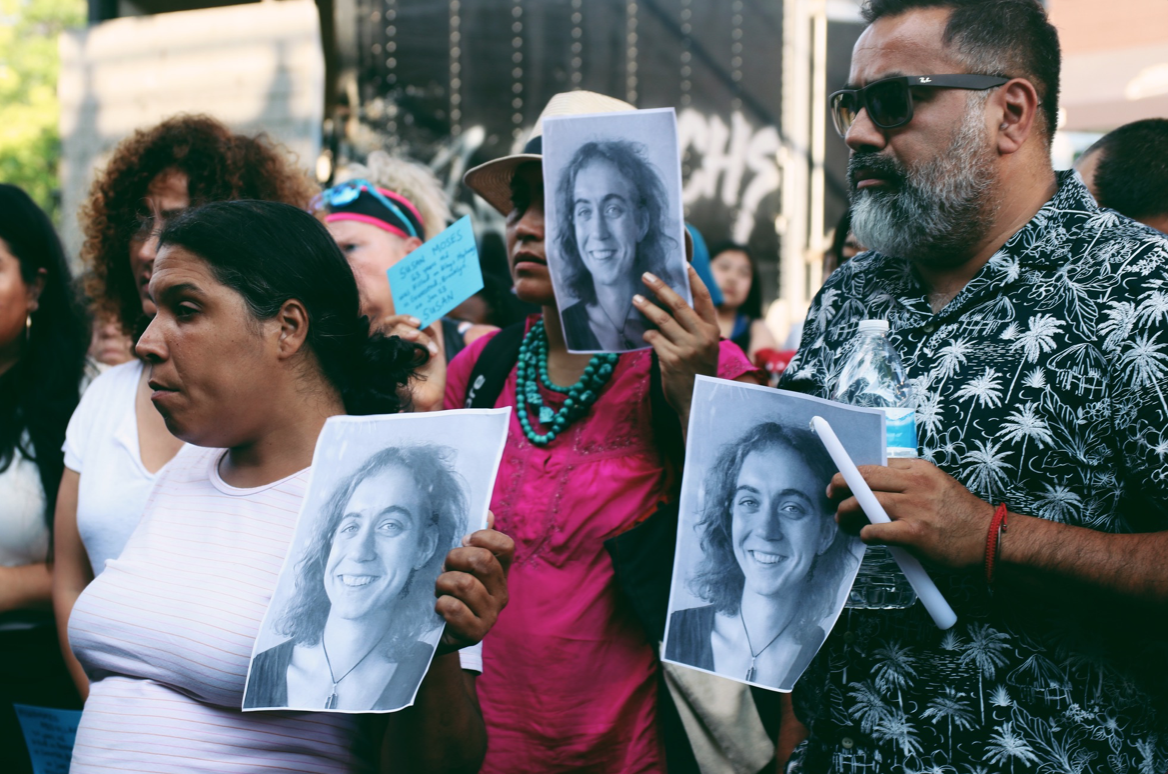 Samolewicz worked at Jaya Yoga Center. She was supposed to begin her teacher training this week because she wanted to become a yoga instructor. One of her colleagues and teachers, Lea Bender, read aloud a part from Samolewicz's application.
"There's nothing like coming off a beautiful class. I felt that many times. I hope to continue to and I hope to be able to offer that somebody," Samolewicz wrote in her application. "To use what I know in a healing fashion to make space for transgender and gender non-conforming people in yoga, for poor people in yoga, and for self-discovery. Because I have a lot to learn and I can't actually imagine I could ask for much more."
The vigil on the corner of 36th Street and Third Avenue last night was an emotional one for everyone in the community. It was particularly emotional for Council Member Carlos Menchaca who knew the talented artist. He didn't cry, but his eyes were teary.
The vigil began with community members reading out loud the names, ages, and the locations of the 18 cyclists who were killed this year by vehicles. They stood around a bike that was laying on the ground. Some flowers were nestled next to it, along with a few candles. After everyone was done, Menchaca urged them to lift up the index cards with the names in the air and stand for a moment of silence.
"We lift them up with our hearts, we lift them up in our courage, and we lift them up with everything that is good in all of us today," he said.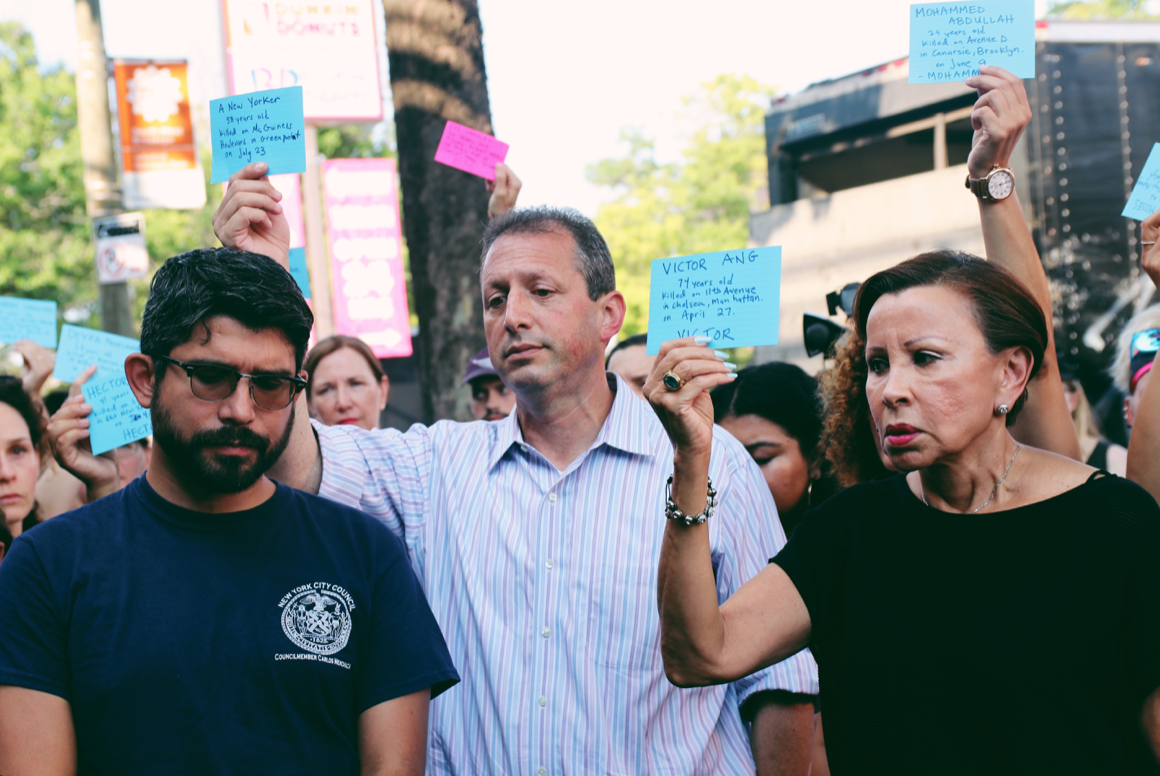 Samolewicz was killed in an area where there are no protected bike lanes. It's also an area where huge trucks drive down the street along with a swamp of cars. It's quite noisy and it doesn't help that there's the Gowanus Expressway right above it all.
"We are standing underneath the symbolism and the physical manifestation of this maddening car culture," Marco Conner the co-deputy director of Transportation Alternatives said. "I passed Green-Wood Cemetery and I noticed the parking spaces along the cemetery and it struck out to me that the parking culture that generations of mayors and city council have upheld in this city are the reasons why we have these tragedies."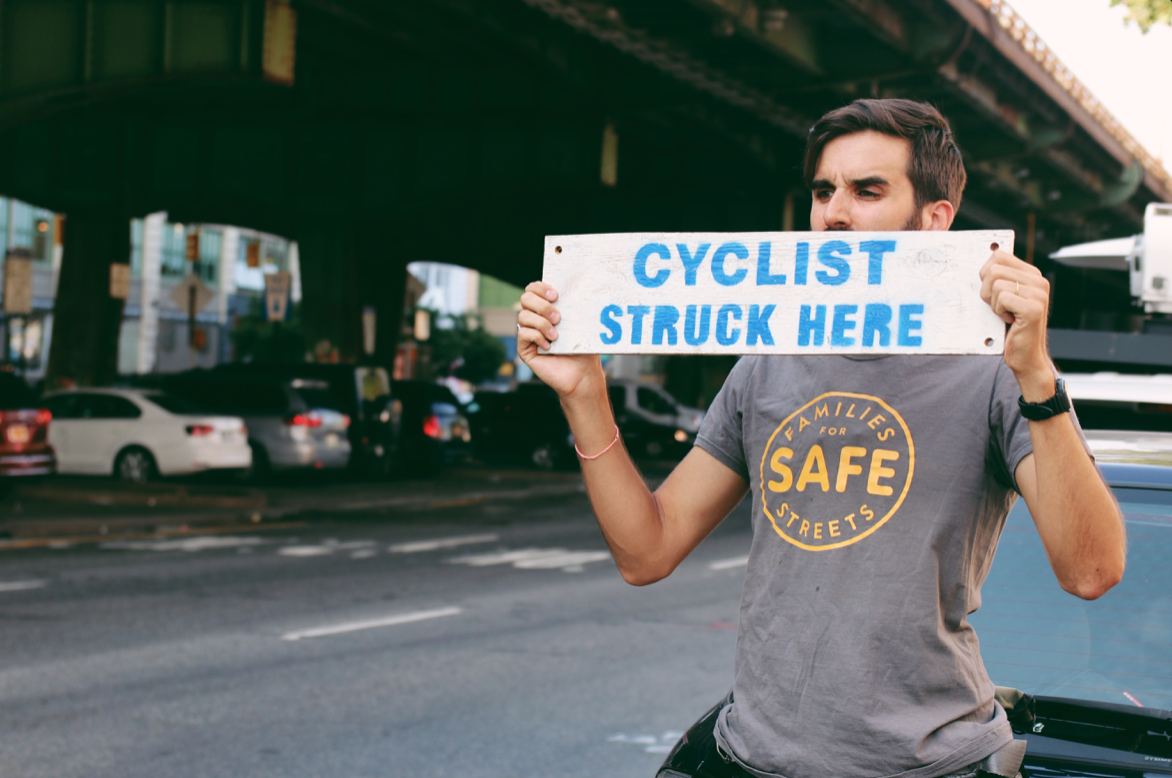 "The refusal to give up a few parking spaces to create a safe, protected infrastructure for people on bike and people on foot," Conner continued. "The current administration would rather preserve the ability of people to visit the resting place of their loved ones, as opposed to giving up a few parking spaces to build the infrastructure that we need to prevent them from ending up there in the first place."
Congresswoman Nydia Velázquez said she was angry and heartbroken.
"We need to make a decision to whether or not we are going to embrace cycling as a transportation mode," she said. "I want to take this moment to remind the City of New York and to remind our mayor that these are lives. These are our neighbors."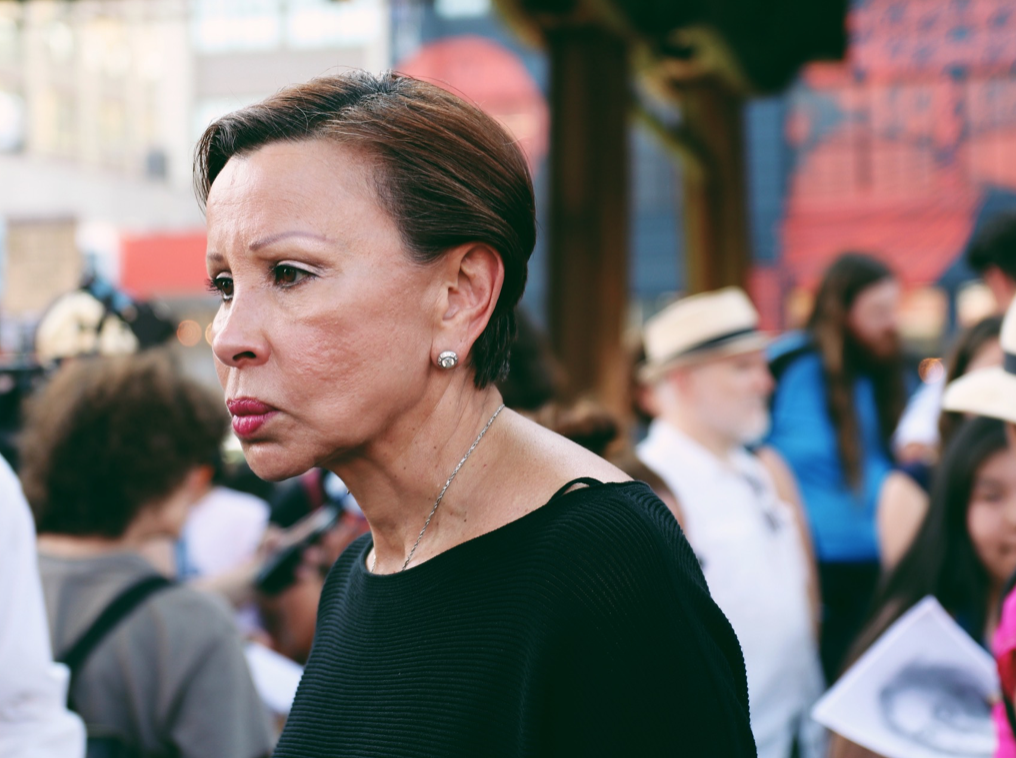 One of the directors of Jaya Yoga Center, Carla Stangenberg, spoke a few words about Samolewicz. She said Samolewicz was a vital part of the community.
"She [was] a very dedicated yoga practitioner practicing at least once a day. She was a gentle spirit, kind soul. We are going to miss her very, very much," Stangenberg said. "We all ride bikes… We have to do something more than what we are doing and continue to show up in meetings, to make our voices known. For Em!"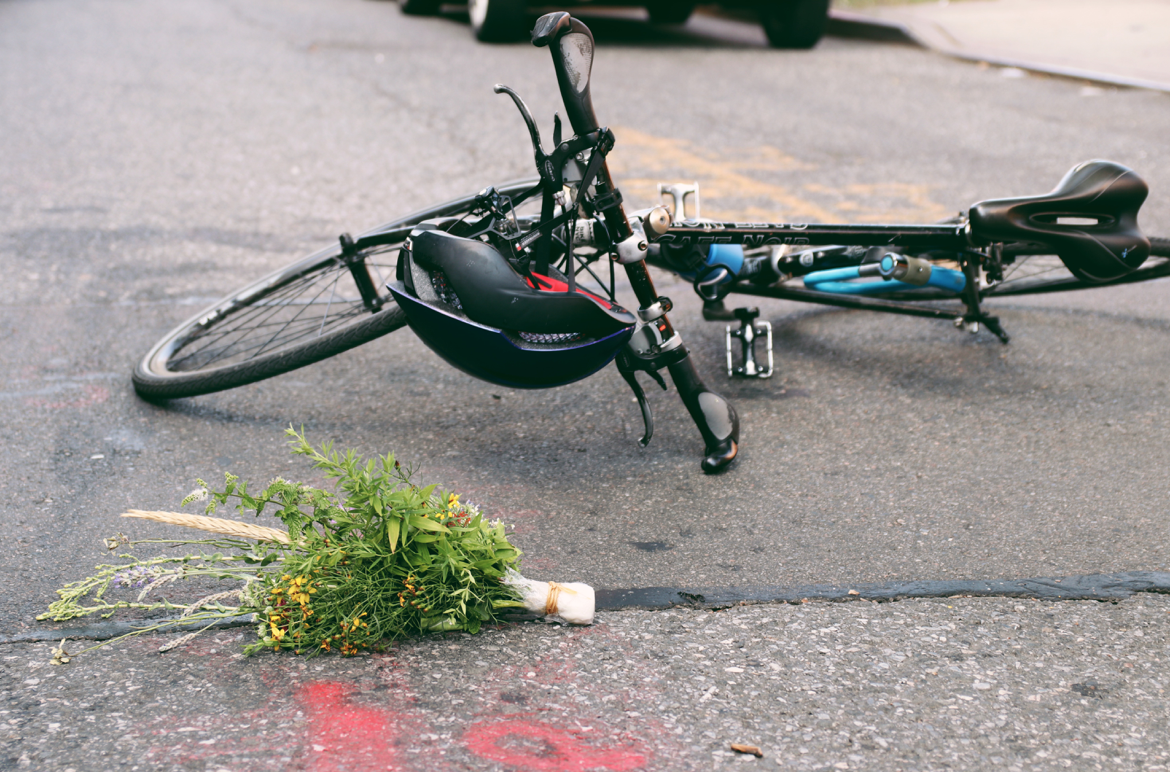 Council Member Brad Lander was also in attendance. He said this was one incident too many.
"We've been here too many times. This is too many vigils. It is too much loss and too much pain," he said. "Too often, we treat bike and street safety infrastructure as though it is some kind of luxury. As if it is some kind of extra instead of a life-saving urgent safety infrastructure that saves lives and keeps people with us."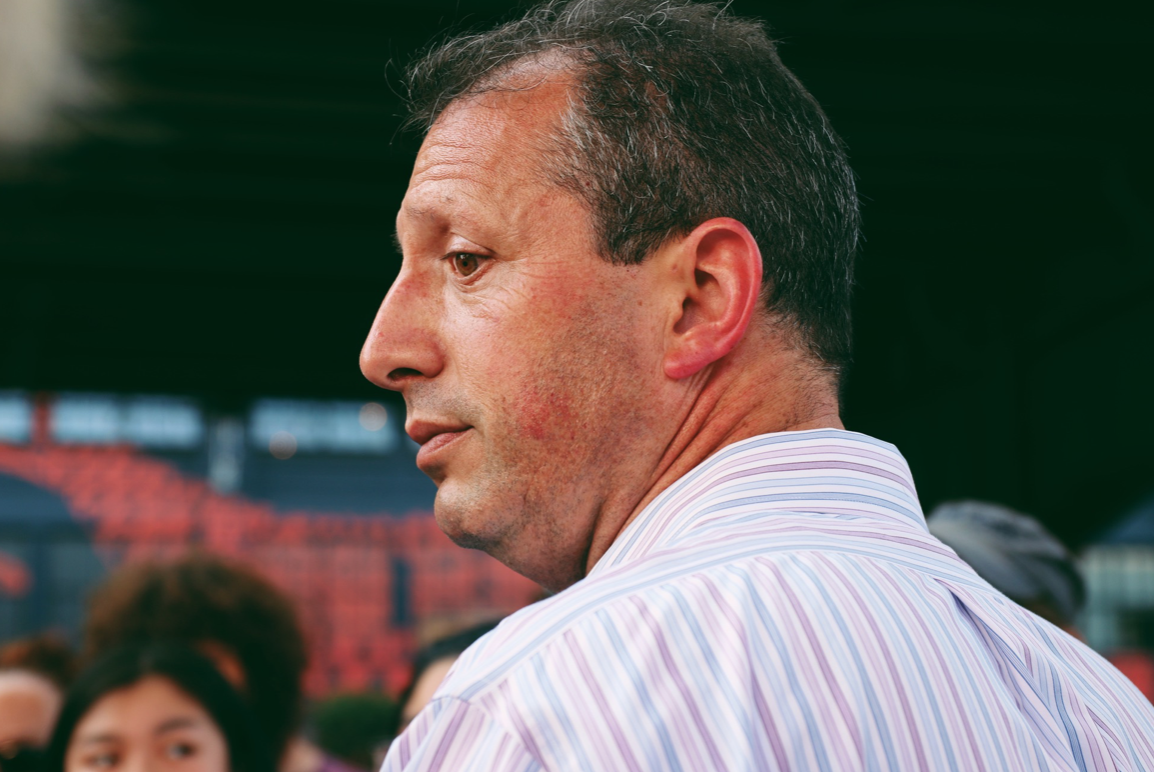 "This is a life lost in part because one driver could not spend a few seconds to look in the mirror," he continued. "It is on all of us to live in ways that show compassion and make room and remember every single of our neighbors. And that is something we did not do for Em. We owe her."
Chairperson of Community Board 7 Cesar Zuñiga said there needs to be a truck study conducted by the Department of Transportation on Third Avenue.
"When I first learned about what happened, I was horrified. And then horror turned into anger. The Community Board has been asking for over a year to have a truck study done in this district. For over a year, we have been ignored," he said. "How many more people have to die before we do a truck study? Most of these trucks don't belong on these streets."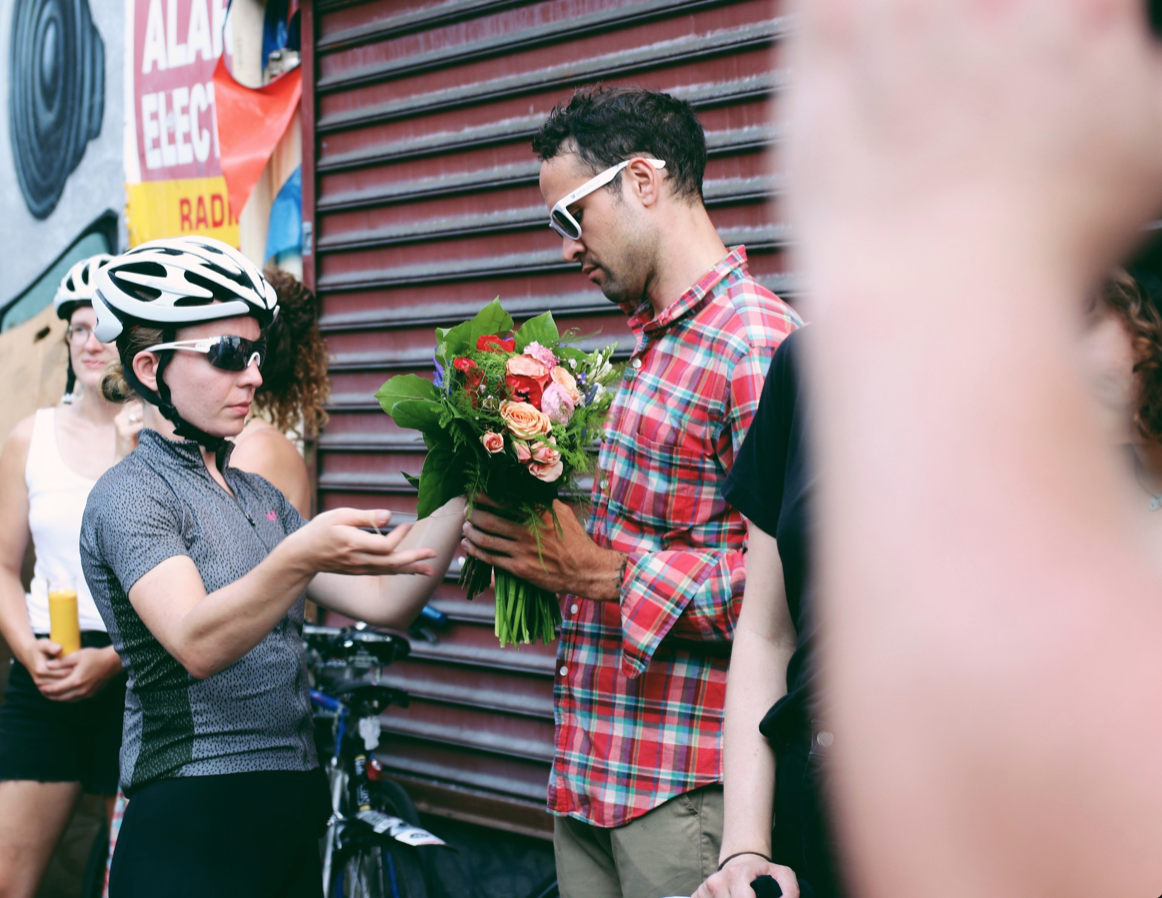 Perhaps one of the more powerful statements came from Menchaca. He had known Samolewicz from when he went to Jaya Yoga Center. Sometimes he would go in the morning. Other times, he'd go when the sun was down. He said he'd go in with a lot of anxiety and stuff he was carrying on his chest. He said he would go in feeling frazzled.
"She would hear me out. She would sit there and listen to my moment of anxiety," Menchaca smiled and took a breath. "She would look at me and smile and say 'Isn't it better that you're here now?'"
"So I think about Em right now and I'm asking all of you, all of us, isn't it better that we're all here right now?"
Third Root Community Health Center has created a fund in honor of Samolewicz to create access for transwomen's healing– a cause that was very special to Samolewicz. The money will allow transwomen & trans femmes to receive healing services from Third Root at no cost. You can check it out here.