Electrical Problems Spur Randazzo's Sandwich Spot To Shutter Permanently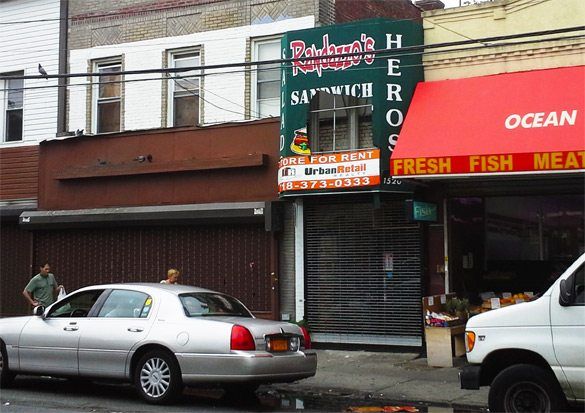 After approximately five months in business, Randazzo's Sandwich Spot at 1520 Sheepshead Bay Road closed its doors following electrical wiring problems that carried a hefty price tag.
The business first closed temporarily more than two weeks ago, when a worker smelled smoke and found it coming from behind a wall. It was soon discovered that there were problems with the electrical wiring in the building. Those close to the business told Sheepshead Bites at the time that the closing was temporary, and that they were waiting for a contractor to make the necessary repairs.
But as time went by, our inbox filled up with notes from readers suggesting it was closed. Finally, on Monday, a For Rent sign appeared on the storefront. A representative of the business told Sheepshead Bites that, three contractors later, the repairs were too costly to do, despite that the past month saw booming sales and catering orders for the business.
No word yet on if the owners are prepping a new venture elsewhere, or even a rebirth of the Sandwich Spot.